Holiday Engagements: Say I Do to This Wedding To Do List
---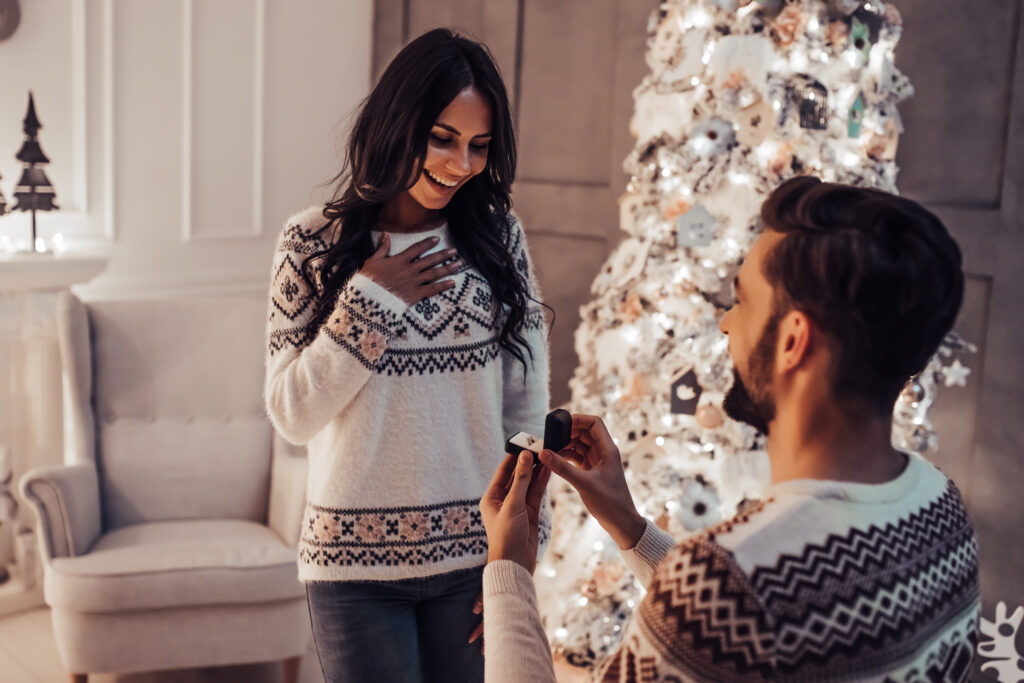 'Tis the season…for proposals. Bring on the wedding bells and get out the tissues. December is the most popular time of the year to get engaged, says Brides 2018 American Wedding Study. So, soon-to-be-newlyweds, congrats! Now that you've said yes, but before the walk down the aisle, what happens? For starters, we suggest creating a wedding "to-do" list before you say your "I do's."  If you're celebrating a Christmas engagement, here's a short one to help you get planning for the big day underway.
Where to wed
Is eloping an option? (A Las Vegas wedding or Atlantic City come to mind, of course.)
What about a destination wedding? Somewhere tropical, perhaps? We've always been fond of the Caribbean. How about a winter theme?
Wedding size
Intimate or grandiose? Do you want an event on the larger scale or a small, more subtle affair? Here are some wedding destinations to help you narrow it down.
Bridal party
What to gift your bridesmaids? We make it simple: Spa gift cards are always a hit bridesmaid gift. A spa day with your besties is where it's at. (And of course, you know we recommend Spafinder gift cards.)
Bachelorette party
Spa parties: Speaking of bridesmaids, where should you and your besties celebrate your betrothal? Check out our spa guide for bachelorette parties.
Honeymoon destinations
There's so much planning involved with a wedding, but don't forget the honeymoon. You're going to need some R&R with your spouse after the stress of planning. Here's a bevy of great honeymoon hotspots.
Survival of the fittest (bride)
Looking to tone up before the big day? Find fitness inspiration and ideas, or schedule a detoxifying spa break to cleanse body and mind.
Big day beauty prep
Get your wedding beauty prep here. (We suggest starting with a manicure—there are going to be lots of people checking out your ring!).
And the most important item to check off your list…
Relaxation time for you! Wedding planning can be super stressful, but it should also be fun. Take time for yourself and celebrate you.