Spa 101: Lymphatic Drainage
---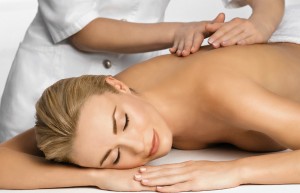 Lymphatic Drainage Massage is a treatment designed to help promote a healthy lymphatic system in the body. But first, what is your body's lymphatic system? It's part of the immune system made up of lymphatic nodes and vessels that carry liquid, called lymph, through the body, moving toxins away from the healthy cells.
The drainage massage focuses on working the nodes to reduce any blockages. Particularly appropriate and recommended for frequent flyers or those over-coming disease, this treatment can help those whose bodies are in need of a cleanse to keep things moving inside, and to support a healthy immune system.
Want to learn more about lymphatic drainage — the technique, the benefits, and the finer points of lymphatic circulation?  Check out these informative posts about this specialized treatment and locate some spas near you that may offer the massage!
And share your questions and opinions in the comments!