Movember Grooming Tips to Help Raise Awareness for Men's Cancers
---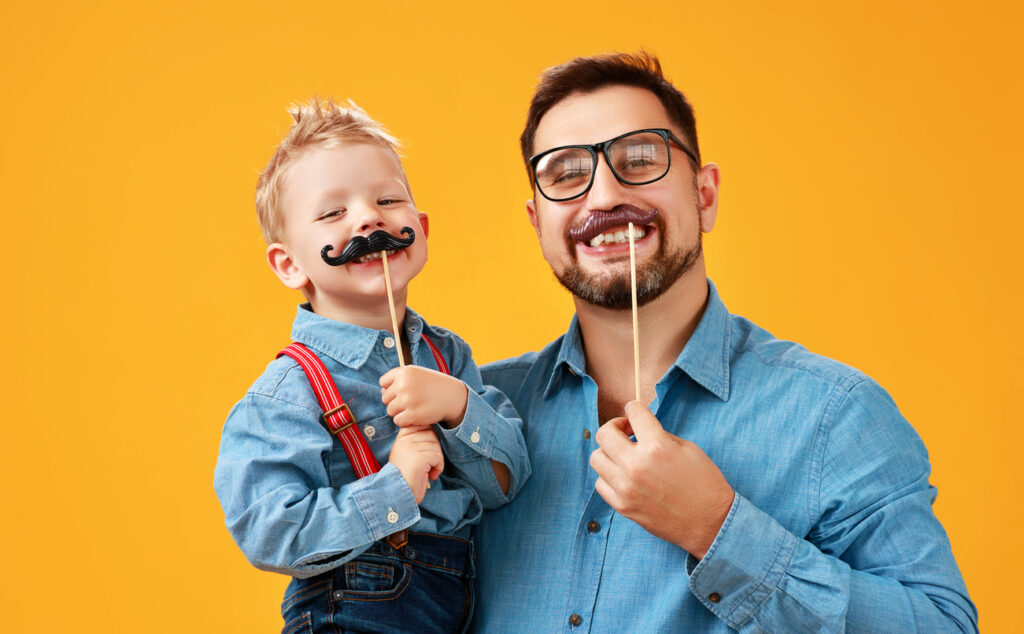 We know you love the face mask set and eyebrow gel that your boyfriend got you for your birthday last year, and now it's time to return the favor! Male grooming is on the rise, and Movember is the best time to make the men in your life feel beautiful. What is Movember, you ask? It's an annual event where men grow mustaches throughout the month of November, raising awareness for men's health issues such as cancers, mental health, and men's suicide. The mustache mania doesn't just support these very worthy causes, it also helps the men in your life learn the importance of male grooming. The boys deserve to feel beautiful too, inside and out! As Movember gets a bit closer, here are the top male grooming tips for the men in your life:
Cleanse the Face Twice per Day
Daily cleansing is a necessary step for anybody, but especially bearded or mustache-clad men during Movember! You need to protect the skin underneath your facial hair to prevent annoying skin issues like acne and blackheads, which are more prominent in men due to the fact that they have 25% thicker skin than women.
You'll need to exfoliate to eliminate all oil and impurities from deep within the pores, but we'll get to that in a bit. For your daily men's grooming routine, a gentle cleanse in the morning and evening (preferably after a warm shower) should do the trick by removing sweat and dirt. This will help to keep your skin healthy and moisturized and prevent pimples from forming around your mustache.
Brush your Bristles
Now is the time to invest in a facial hair comb, as Men's Journal reported that around 40% of men unknowingly get food stuck in their mustache or beard. The last thing you want is last night's dinner in your bristles during an important meeting or date, and a beard comb can easily solve this problem. This is one of the simplest and cheapest men's grooming tips around, and it also helps to ward away potential bacteria or other icky things!
Exfoliate
Exfoliation is one of the most important skincare tips of all time, and a must-have for Movember and your men's grooming routine. Exfoliation is the process of deep-cleaning below the skin— eliminating oil, dirt, dead skin and other impurities that clog the pores and cause acne and blackheads. With your face covered in facial hair, your skin has less "breathing room" and may be more prone to bacteria… which makes exfoliation even more essential.
Brands like Clinique and Jack Black offer exfoliators that are specially made for men's thicker skin, but you can also pick up a cheaper version at the drugstore. These exfoliators range from mild to tough in grittiness. All it takes is a few circular motions with your fingers or face brush, several times a week, to pull the bad stuff up to the surface. This helps keep your skin healthy, and your mustache the main focus.
Tip: Use a Spafinder Gift Card to purchase great products for the men in your life, such as this face and neck scrub for bearded men by Dermasuri. It's perfect for deep exfoliation, instant dry skin removal, spa and cleansing. The price is just $15 in the Spafinder Shop.
Invest in a Hair Trimmer
A hair trimmer is necessary during Movember, helping to snip away stray hairs and keep your mustache and beard looking polished. But it's also ideal for other types of body hair. This includes hard-to-reach places like the nose and ear hairs, along with those on the eyebrows and neck. We could talk for hours about the benefits of eyebrow shaping, citing countless studies about how they're the most important feature on your face… and a pair of trimmers will help you improve your brow game for Movember and beyond.
Use Beard Shampoo and Gel
Just like you wash and style the hair on your head, you should do the same with your beard. Those with lengthier facial hair need extra maintenance, and you won't regret investing in beard shampoo and gel. It helps you look nicer, feel better, and stay healthier‑just a few goals for your men's grooming routine during Movember. If you want extra shape and a voluminous look, you can also use your girlfriend's eyebrow pencil or brow powder to fill in sparse spots within your facial hair.
Donate to Movember
The best men's grooming tip for Movember? Donate to the cause! Growing a mustache, and using all these grooming techniques, is a great way to stand in solidarity. However, making a donation is the best way to ensure that you join the fight against men's health issues, including prostate and testicular cancers and the rising number of men's suicides. Head to Movember to make your donation, and learn more about other ways you can help.
Need a gift for a special occasion or just to say Thank You? Spafinder is the answer.