Spring Wellness—Do a Digital Declutter
---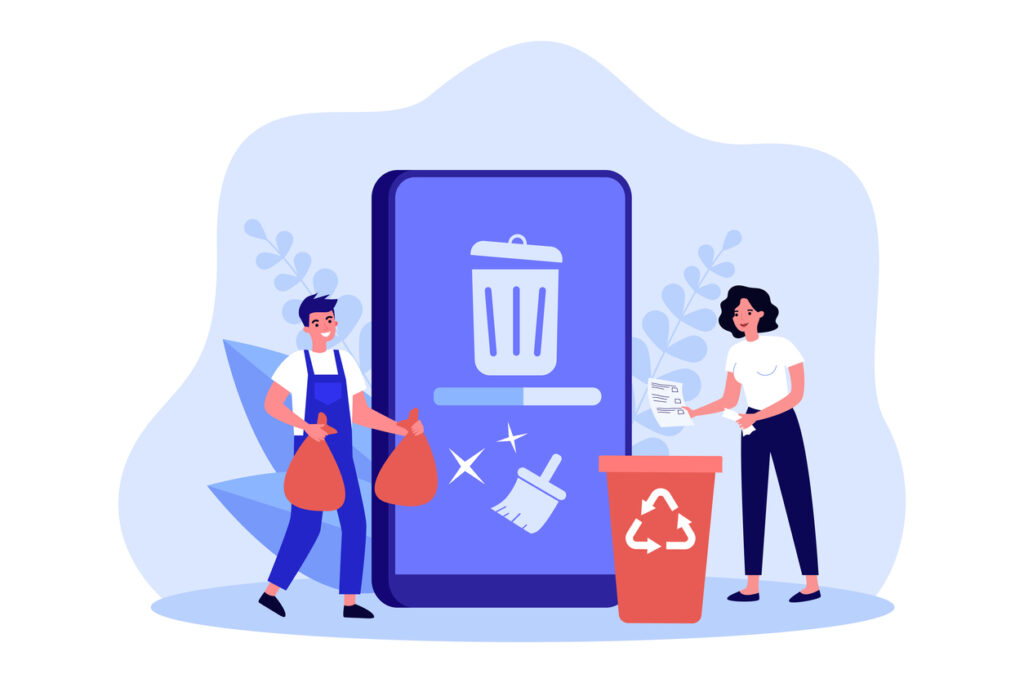 Living in a digital world is the ultimate double-edged sword. Sure, you have access to any type of information from the palm of your hand, but it's also a huge distraction. We get email chimes and cute flashback photos as we cook dinner, and instant notifications about our friend's whereabouts with the touch of a button. As we enter spring cleaning mode, it's time to clean up not only our homes but also our minds. Don't be afraid to delete excess messages or stop cyber-stalking your ex. These actions will help cleanse your soul and develop a more relaxed, recharged mindset for spring. Want to know a bit more about digital detoxes? Let us tell you everything.
Evaluate your digital use
Have you ever felt called out by your iPhone telling you that your screen time was up 13% from last week? Or even more than that? It's time to re-evaluate your relationship with your devices. You don't need to stop cold turkey, as many of us rely on technology for work or communication. But we can develop habits to become more aware of unnecessary screen time. Here are two easy tips:
• Are you the type of person who mindlessly scrolls social media, distracting yourself from your job? Try placing your cell phone in another room while working on your desktop computer.
• Do you play mobile games too often? Get out your old Scrabble or Monopoly board for a super-fun game night with the family, spending time with your favorite people while stepping away from your devices.
These small habits add up to a more healthy connection between you and your electronics… no pun intended!
Delete emails and unsubscribe
Many of us are guilty of it… subscribing to way too many newsletters from our favorite brands and ending up with 1,000+ unread messages. Ugh. As much as you want to know when your favorite clothing store or candle shop is having another sale, it's not worth the stress! We'd recommend taking some time to go through your emails and unsubscribe from those you no longer benefit from. Perhaps these are the newsletters when you bought one item three years ago and forgot to delete. Or they are ones you have no idea why you even signed up for in the first place!
This practice can also apply to your work email, albeit with more carefulness. Ensure that you don't delete messages about your job that will remain relevant, such as those about company processes or upcoming events. However, those from six months ago or more are typically safe to delete. You deserve to have a clean inbox both at work and home, and this technique will be mind-blowing for your digital wellness.
Unfollow your former friends
In today's modern world, it's easy to use the word "friend" a bit too loosely. After all, you have hundreds of them on Facebook! However, as tempting as it is to keep up with your old college buddies or estranged coworkers, it's often not the most healthy activity. This can ignite a longing for our previous lives and a sense of "FOMO" (fear of missing out), which in severe cases can even lead to depression and anxiety.
Trust us; there have been endless studies about the impact of social media on our mental health. You're doing amazing in your current chapter of life, and should instead focus on your present-day confidantes. If you haven't spoken to your Facebook or Instagram friends in years, and/or don't see yourself reconnecting, just do yourself a favor and unfollow. You won't regret it!
Take a digital-free vacation
Some of us are so attached to technology that we need to drive to a service-free location and physically have our phones taken away. For the record, that's 100% okay! That's why our partners at Miraval are ideal for a digital mindfulness vacation, drawing a line between you and your devices for a wellness retreat you've never experienced before. A stay at a Miraval resort helps you set boundaries, develop mantras, and enjoy the gorgeous landscape around you. What's not to love?
Of course, you can also develop your own digital-free vacation in any location. Head to the desert or a remote spot with limited cell phone service, and enjoy activities like hikes, massages, and pool days without even looking at your iPad. It's much easier than you think, and you definitely deserve a relaxing spring getaway!
Learn how to tackle clutter with mindfulness in this story from the Spafinder archives.