Digital Mindfulness with Miraval Mode
---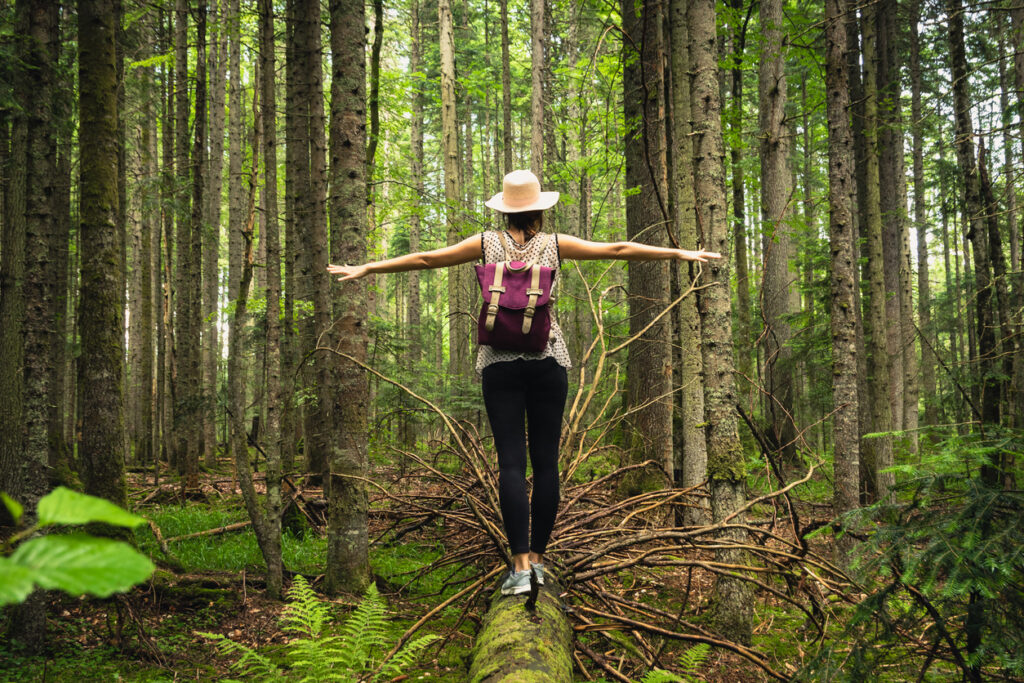 Spafinder has been pretty open about our love for Miraval, the host of powerhouse wellness spas around the country that combines dreamy nature, device-free environments for the ultimate tranquility. And while we can't recommend enough a stay at one of their resorts, like the Miraval Arizona Resort & Spa, Miraval Berkshires Resort & Spa or Miraval Austin, you can also practice Miraval-style wellness right from your couch. Miraval is an expert on digital mindfulness, helping you avert your eyes away from your phone screen and towards a more balanced life.
Wellness begins from within, and you can get a head start on "Miraval Mode" with this clip from before booking your stay at a Miraval resort. Of course, it's okay to gaze at your laptop for a little under five minutes to watch "Digital Mindfulness with Catherine Price."
Here are a few takeaways.
When you enter "Miraval Mode" at the resort, you're given a tiny sleeping bag for your phone. The idea is to let you phone "… recharge as you do the same," Price says. You can take this adorable bag home and perform a similar act as you adjust back to your everyday life. Put your phone to bed an hour or two before your head hits the pillow, and create a ritual that helps you maintain better boundaries with your device.
Have you ever been in the middle of a project when you distracted yourself with a Facebook notification — or simply found your phone in your hand without realizing how it got there? This is described as using our phones on autopilot, a problem that many don't even know they have. The solution? Speedbumps. Place a sticker or rubber band around your phone to remind you of your promise to pick up your phone less, and make a conscious decision about whether you really need to answer that text right now.
Mantra is defined as "a word or sound repeated to aid concentration in meditation," and a must-have at any stay at a Miraval resort. But what about when you return home? #MondayMantra is a popular hashtag on Instagram, but you can also make one for your digital mindfulness goals without ever picking up your phone. Price recommends simple mantras like "How much time here do I want to spend on my phone?" or "… my life is what I pay attention to." That second one is especially helpful in paying attention to your surroundings instead of posting them on your Instagram stories.
It's a bird, it's a plane, it's… not on my phone! Price's final step towards digital mindfulness is arguably the simplest. Get in the habit of "looking up" wherever you go. This doesn't just help your posture, preventing the neckaches that we all get from too much screen time, it also helps you absorb the beauty around you through your own two eyes, not an iPhone camera. We're not saying that you can't snap a photo of a gorgeous sunset from time to time, just remember to look up and soak in the serene setting beforehand.
Need a gift for a special occasion or just to say Thank You? Spafinder is the answer.