Stand Up for a Healthy Workplace
---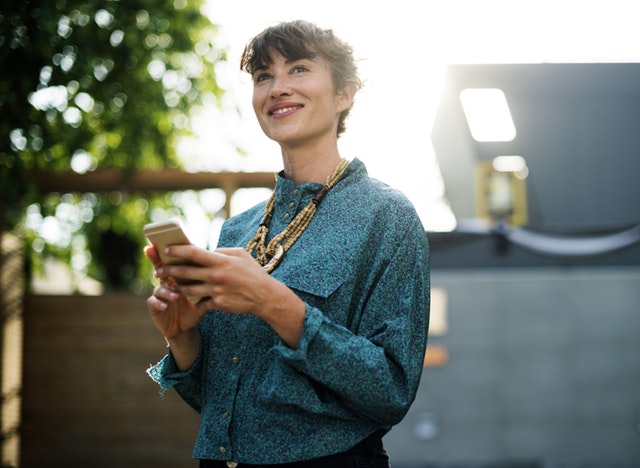 Mom said to sit up straight but too many of us ignore her advice and spend most of our workday sitting and slouched over our computer screens. Unfortunately, sitting for extended amounts of time hurts more than our posture. According to the medical experts at the Mayo Clinic, too much sitting can lead to increased blood pressure, high blood sugar, excess body fat around the waist and high cholesterol levels – and increase the risk of death from cardiovascular disease and cancer.[1] Even worse, spending a few hours a week exercising doesn't help the damage from spending our workdays in a chair or behind the wheel.
Get Healthy by Standing Up
Ok, we know too much sitting can be harmful. But how can we change our sedentary lifestyle when we are chained to our desks?
First, check out this handy guide to simple yoga stretches that you can do at your desk. Your body will thank you and your stress level will decrease.
Second, simply stand up and move around when you talk on the phone – or take a quick walk around the office at least once an hour.
Third, consider working at a counter or a stand up desk. However, it's important to set your standing desk up correctly and gradually increase the amount of time you are on your feet. For example, start with 20 minutes standing and then work up to longer periods. It's also a good idea to reduce strain on your body and stand on a comfortable gel mat.  In addition, wear comfortable shoes when you are working at your standing desk. Standing in heels can cause problems with your feet, legs and lower back.[2]
Think About Your Screen
Whether you are sitting or standing, if you work at a computer be sure to check your screen level. Experts say a screen should be 15 to 30 inches away from your eyes, and your eye level should be even with your screen. Play with the level until you feel comfortable and there is no strain  – or pain – in your neck and shoulders.
If you work at home, you are in charge and it's easier to make these changes. However, employers are increasingly looking for ways to help employees become healthier and happier. If you'd like to try a standing desk, talk with your boss or HR representative. You could also volunteer to organize a stretch break or walks with your co-workers. Little changes can make a big difference and your teammates will thank you.
Sign up to receive insider tips, luxury destinations and more.
Purchase a Spafinder Gift Card–perfect for every occasion!
[1] Mayo Clinic, "What Are the Risks of Sitting Too Much?" James A. Levine, September 2015.
[2] The Huffington Post, "The Benefits and Consideration of Using a Standing Desk," Thomas B. Trafecanty, May 2015