Why Not Swedish?
---
This week has been all about experiencing new services at spas in my neighborhood.  It is, after all, SpaFinder Deal Days, the Wellness Week, so I've been prepared to take full advantage of the $50 and 50% off pricing offered all over NYC (and tons of other cities all across the country). Sure, I've wanted to try some pretty exotic services, but I realized last week while browsing all of my options that I have never experienced the most popular massage, the Swedish Massage.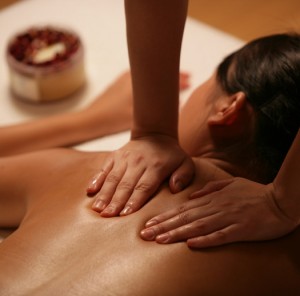 I visited Vada Spa to try their $50 – 50-minute Swedish massage and Brazilian bikini wax, and since I'm always hunting for the city's best bikini wax, for me this was a match made in spa heaven.  I had my waxing first.  It was quick and clean and…pleasant! Next, I was escorted upstairs through the small hair section of the spa (this place has everything!) and into a secluded hall off of which were six or seven small quiet treatment rooms.  Samantha, my massage therapist explained that Swedish massage is a very relaxing massage and not very deep.  At first I feared she'd be too gentle, but as she got started I was pleased to see that it was a perfect balance of gentle kneading and long, strong strokes.
By the end of my massage I felt great!  It was the perfect indulgence, coupled with the very practical service that was great (at such a deal) and for which I will most definitely return!