Sweet Feet Relief
---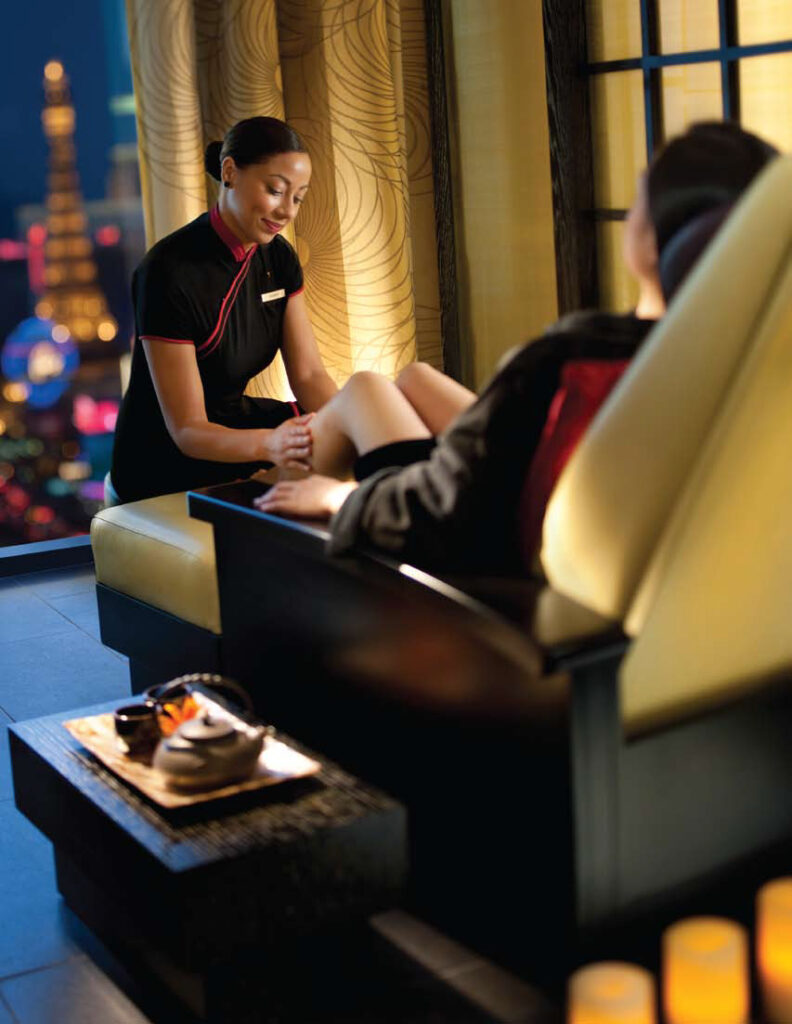 The human foot is a delicate, complex structure of 33 joints and 26 bones, wrapped in a web of 126 muscles, ligaments and nerves. The most utilized part of our bodies, the average person spends four hours (pounding out 8,000 to 10,000 steps) on their feet every day. We exert a force equivalent to several hundred tons every day on our poor southern extremities.
So what do we encase our body's precious shock absorbers in these days? The fashion gods have women wearing the sky-highest heels in history, and women worldwide are bombarded with images of Lady Gaga or Victoria Beckham teetering around
in insane six inch-plus "killer heels." Two in five American women now wear high heels every day, and 43 percent claim they won't give them up, despite the misery.1 Other foot-bruising fashions: fashionable and unsupportive ballet flats and flip-flops, and the running world's mania for the new, nearly barefoot
"foot gloves." Also significantly adding to the world's collective foot trauma is the global obesity and diabetes pandemic, and a global population aging at unprecedented rates.
The upshot of all this sexy footwear and anti-foot behavior? An epidemic of not-so-sexy conditions like plantar fasciitis, bunions, hammertoes, corns, metatarsalgia, flat feet, Achilles tendonitis, neuromas, Hagland's deformity, or "pump bump," and arthritis, etc. Medical experts argue that high heels share the blame for the fact that four in five American women now suffer foot problems2— and also for the arthritis surge underway in the UK, with 60 percent of cases now occurring in feet.3 The pain can be so agonizing that some women are actually having Botox, silicone and Restylane injected into the bottoms of their feet, to counteract the damage their high heels have done!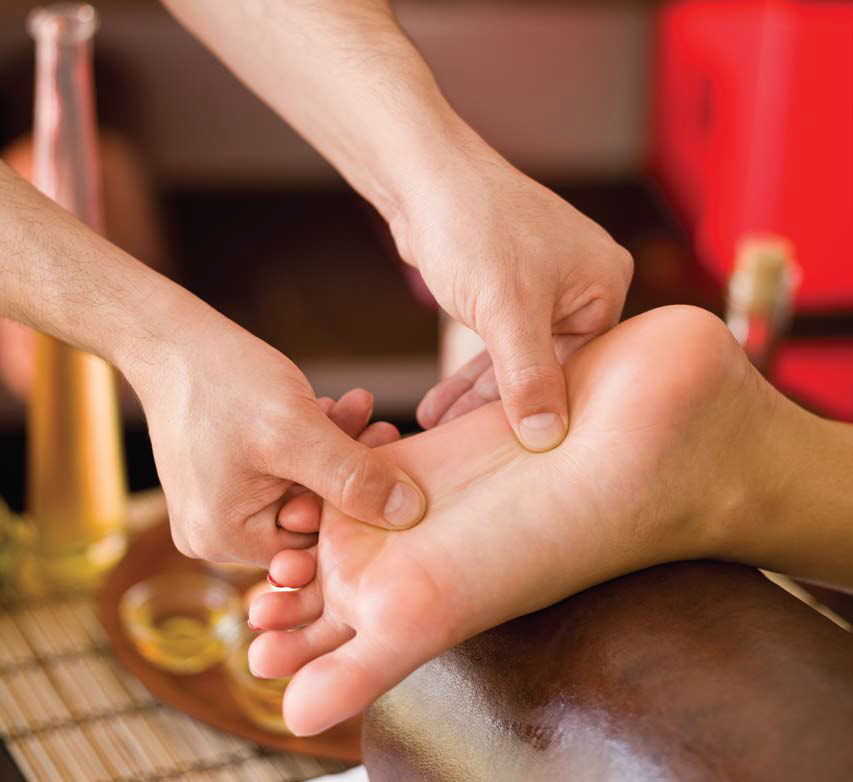 On the Rise: Multi-treatment, Foot-focused Spa Packages Specifically Zeroing in on High-heel Agony
Examples:
Consider the new, extremely comprehensive "Healthy Feet" program at Canyon Ranch SpaClub in Las Vegas (U.S.), overseen by a well-known doctor of podiatry. The program's tagline: "If it will make feet feel better, it's available here…" The dedicated "Healthy Feet" facility offers computerized gait analysis and orthotics assessment, along with a whole slate of foot- focused treatments performed in zero-gravity chairs, with names like "Foot Rescue!" and "Healthy in Heels."
One striking example of the new "foot fitness" bootcamps is New York City's Yamuna (U.S.), with classes that assess people's walk, improve their posture and offer a host of therapies designed to "get people's shoes out of their feet." (Yamuna also offers "Foot Waker" kits, Stiletto Classes and special exercise balls to prevent and combat high- heel trauma.)
Spokesperson for Miraval, Dr. Andrew Weil, has collaborated with Orthaheel, whose tagline is "Well-being with every step." Together, they are introducing a new spring collection for his Weil Integrative Footwear.
Podiatrist-overseen "medi-pedi" examples are numerous, from celebrity foot doc Margaret Dabbs' London locations (UK), including her Sole Spa at the Liberty store, to Hand and Foot Spas' three London locations (UK) to Kachina Natura Spa (Ireland). Famed French foot doctor Bastien Gonzalez' signature "Le Soin de Pieds" pedicures are served up to well-heeled clients in London, Dubai, etc., and are now incorporated as the "Pedi:Mani:Cure" treatments at One&Only spa resorts, from Reethi Rah (Maldives) to
New "100-percent-feet-only" med-spas include Stride Wellbeing in northern California (U.S.), which integrates full podiatric medical services and surgeries with a rich menu of foot-relief spa treatments. (Stride's program revolves around its STRIDE Annual Foot Exam, or SAFE.)
Multi-treatment, foot-focused spa packages specifically zeroing in on high-heel agony (i.e., special feet/calf massages, stretching, etc.) include New York's Mohonk Mountain House's (U.S.) "High Heeler" treatment. Spa Montage locations in California and Utah (U.S.) offer special high-heel pedicures using special oils and gels to reduce stiletto swelling.
Unique specialty pedicures, treatments and foot spas are also on the rise, from Mandarin Oriental, Las Vegas's (U.S.) 1930s- and Shanghai-themed "Chinese foot spa" to Dragonfly spas' (20-plus Chinese locations) four-hand foot massages to "medi-pedis" specifically for men at the Mandarin Barber in Hong Kong, performed by a third- generation Shanghai medi-pedi master, Samuel So, using ten razor-sharp metal blades.
Look for: almost every spa skincare line to include specialty foot products, and for companies that specialize in pain-relief, like Biofreeze, or foot- care specialists like the more than 100-year-old powerhouse Gehwol of Germany to continue to make big strides into the new feet-focused spa arena. (Gehwol products are used in hundreds of global spas, including Canyon Ranch's new "Healthy Feet" program.)
SOURCES
American Podiatric Medical Association Data, 2011 Palmilla (Mexico).
The American Orthopedic Foot and Ankle Society, 2010
The Society of Chiropodists and Podiatrists, 2011
TOP 10 SPA & WELLNESS TRENDS FOR 2012
Cold and Ice Are Hot
Wellness and Beauty Coaching
Online Wellness Gaming
Pairing Fine Dining and Spa-ing
Vibration, Sound, Music, Light and Color
The Glam Factor: Glambition
Spa Evidence
Spas Become a Family Affair
Spas Go for the "Wow"
MORE SPA & WELLNESS TRENDS