What is a Scalp Massage?
---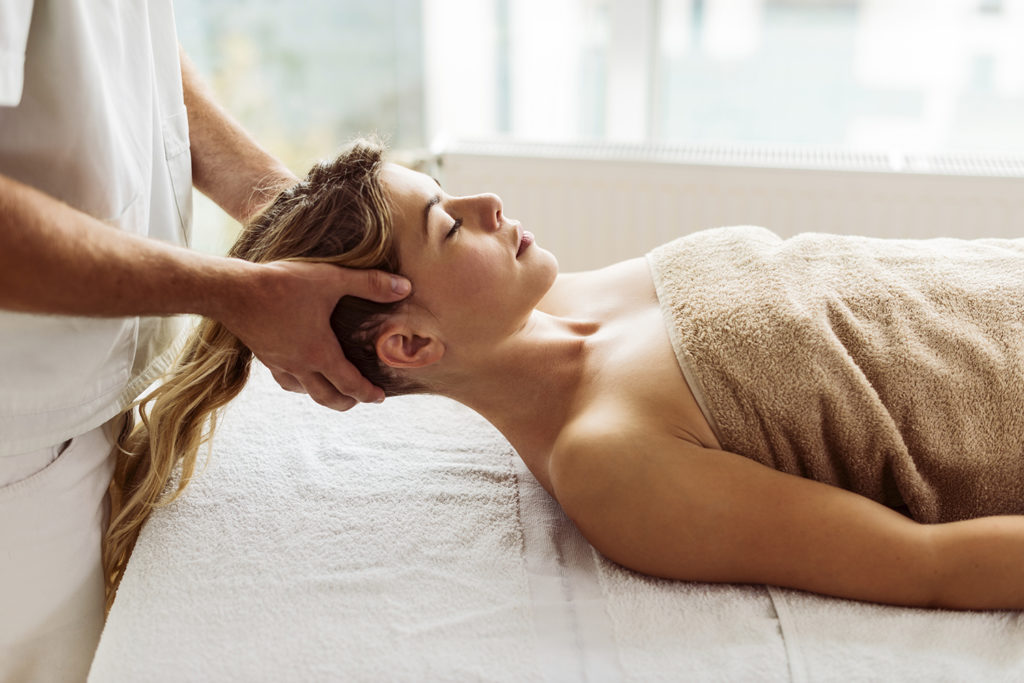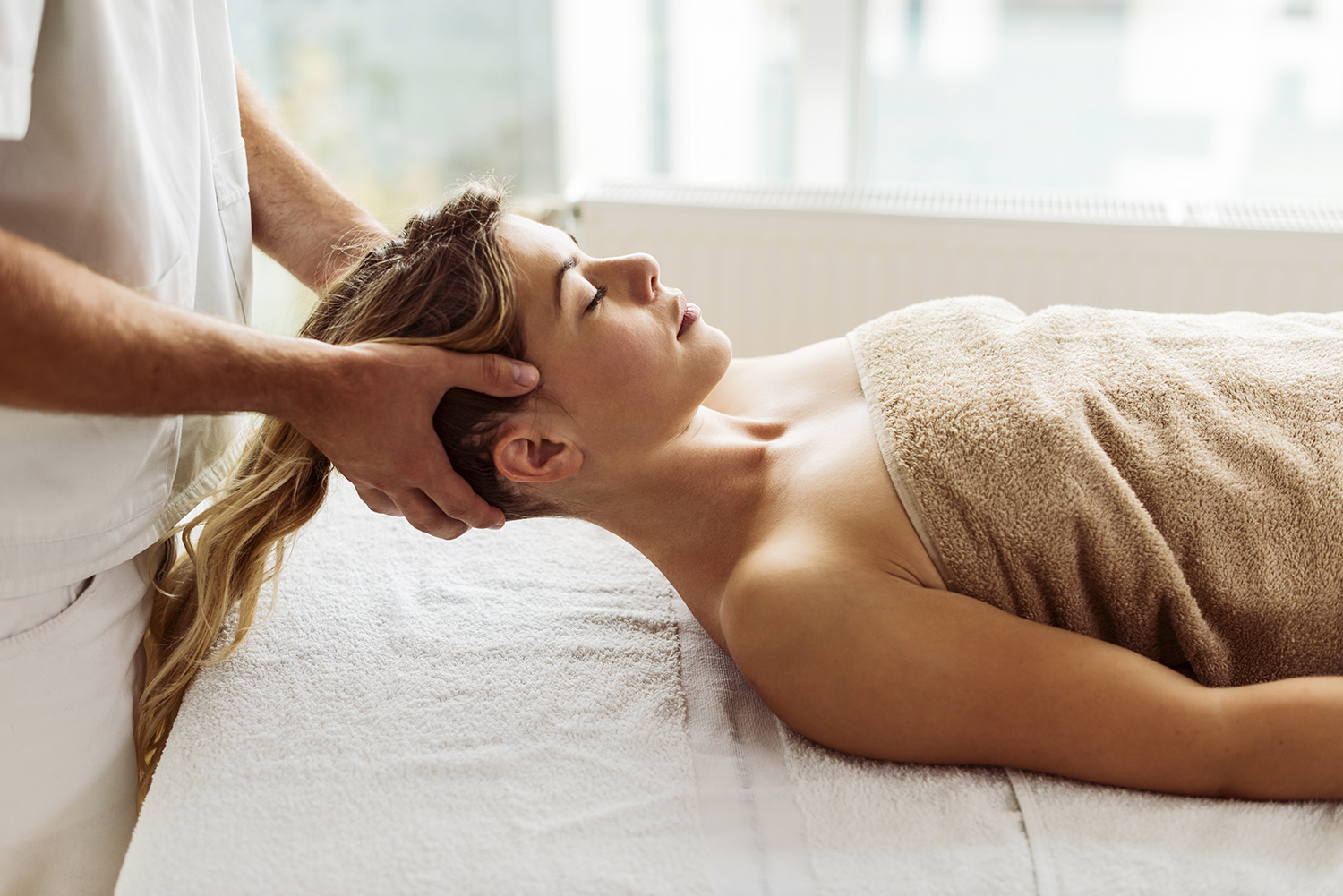 What's the point:
A scalp massage is a head massage designed to relax the mind and encourage circulation. Many times, tension is felt within the head and neck, so scalp massages can be very effective as a stress reducer. Warm oil is massaged throughout the scalp, working to relax tight muscles in the temple and neck regions.
Benefits:
Scalp massage is said to offer a variety of benefits, which may include stress relief, reduction in headaches and migraines, and a boost in blood flow. The increase in blood flow aids in feeding and strengthening the hair follicles, which may cause the hair to grow at a faster rate, as well as aid in the fight to avoid hair loss.
When your scalp is massaged, the rest of you relaxes, too. That spillover effect may explain why the scalp massage is gaining popularity at many spas.
A simple shampoo has always included some kneading and stroking, but today many spas are offering services that focus exclusively on the scalp and are even sneaking scalp rubs into treatments for the body.
Origins:
Traditional scalp massages were accompaniments to oil-rich scalp treatments that conditioned the tresses and stimulated the hair follicles for healthy growth. But today's massages are meant more for relieving tension.
You might enjoy an oil-free 20-minute scalp rub while waiting for the moisturizing effects of a body wrap to set in. Or your spa may combine a scalp massage with a reflexology treatment or a facial. Others offer scalp massages with neck-and-shoulder rubs or on their own—with oil optional.
As with any good massage, a scalp massage with tried-and-true techniques can turn a feel-good rub into something with greater benefits. Experts suggest massaging with fingertips and palms as well as using acupressure, which involves applying finger pressure on certain points on the head.
Like acupuncture, acupressure is based on the idea that lines of energy (called meridians) run throughout the body and that blockages along these lines cause discomfort, fatigue, and even illness. It's thought that applying pressure on key points along the lines releases the blocked energy, remedying the problem.
To enhance the relaxation effects of the massage, breathe deeply.
Many spas feature scalp massage as an à la carte service on their menu, however, it is also a popular add-on with hair and styling treatments.
Good to know:
Clients should note that oils used during scalp massage are different than what masseurs use while performing a full-body or back massage.
Scalp massage oils may include jojoba oil, olive oil, or sweet almond oil, topped off with an essential oil such as peppermint, rosemary, or lavender.