Celebrate Autumn with Healthy Treats
---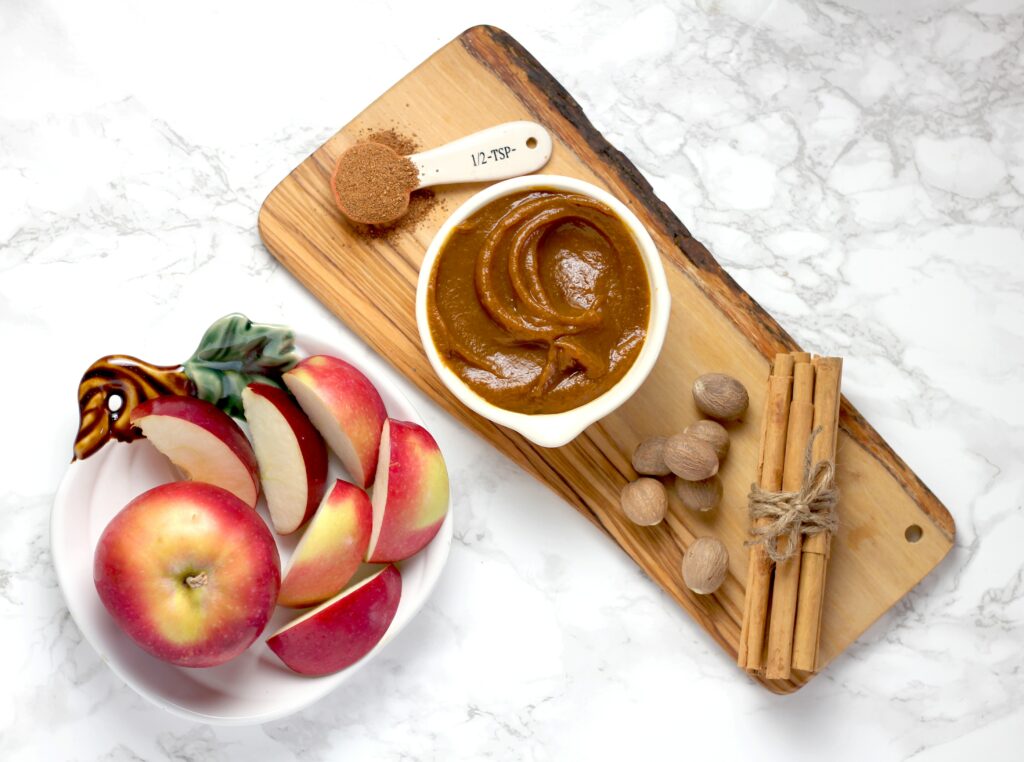 Autumn is upon us, and we're bringing you the best fall healthy treats that help you spend more time with your little ones and give them a nutritious midday snack! While leftover Halloween candy is okay every once in a while, you can also harvest more healthy snacks that fit right into their lunchbox. Avocado and chocolate are the duo that you didn't even know you needed, until you try them in a pudding that's simple and sweet. And then there's the healthier apple pie that will make your child even more excited for recess! Your fall schedule calls for your kids to help you create these seasonal sweets, and you can try a few of our lunchbox essentials below!
Chocolate and Avocado Mousse
These two ingredients are delicious on their own, and even better together for some beautiful autumn healthy treats. Avocados are a superfood packed with vitamins and healthy fats to help your child fill up between meals, while the chocolatey taste makes you almost forget that you're nourishing your child's body with nutrients! Who says that you can't have chocolate for breakfast?
2 ripe avocados
1/4 cup regular cocoa powder
1/4 cup Dutch cocoa OR melted chocolate chips
3-4 tbsp milk of choice
1/2 tsp pure vanilla extract
1/8 tsp salt
sweetener of choice, add to suit your taste
Directions:
Add all the ingredients into a blender and stir until smooth. Refrigerate the mousse for at least 30-45 minutes to chill, and then serve! For another DIY Chocolate Avocado Healthy Snack, visit the Spafinder archives.
Healthy Treats – Strawberry Rhubarb Crisp Recipe with Granola
While traditionally a summer fruit, who says that you can't bring a few strawberries into your autumn recipes? You'll be feeling sweet and sophisticated with this strawberry rhubarb that brings a bit of fruity fun into your kid's lunch—and serves as an easy-to-make snack for visits from friends and relatives around the holidays. (Choose organic fruits if they are available.)
1 (16-ounce) package fresh strawberries, sliced (about 4 cups)
5 stalks rhubarb, cut into 1-inch pieces (about 4 cups)
1 cup granulated sugar
2 tablespoons cornstarch or instant tapioca to thicken
2 teaspoons orange zest
⅓ cup orange liqueur or orange juice
2 cups all-purpose flour
1 cup granola
¾ cup firmly packed brown sugar
1 tablespoon cinnamon
Pinch of salt
¾ cup cold unsalted butter
1 large egg
Directions:
Step 1: Preheat the oven to 350°F. Combine the rhubarb, strawberries, sugar, tapioca or cornstarch, and 1⁄2 teaspoon of the salt into a saucepan and cook at medium-low heat. Stir occasionally until thickness begins to occur.
Step 2: In a separate mixer bowl, combine butter, brown sugar, oats, all-purpose flour, cinnamon, crushed Five Spice Almonds, Fried Red Quinoa, sunflower seeds, and remaining salt 1⁄4 teaspoon salt. Beat for roughly 1 minute.
Step 3: Coat the ramekins with cooking spray, and then scoop the mixture into ramekins while it's still warm, filling about halfway. Top evenly with oat mixture, covering all the fruit. Place on a rimmed baking sheet. Bake for around 30 minutes until the fruit on top is golden brown.
Caramel Apple Slices
Another way to combine scrumptious fruits into healthy treats, this recipe is a less-messy take on an autumn classic that your kids will be sharing with their friends! From the grounds of the county fair to the playground, this is an easy-to-make treat that the whole family can enjoy. You can even use caramel apple slices as a mid-game snack during soccer season, or as a Halloween sweet!
1 tablespoon salt
6 tart apples
1/2 cup butter
1 cup brown sugar
1/2 cup light corn syrup
1/4 teaspoon salt
3/4 cup heavy cream
2 teaspoons vanilla extract
Directions:
Step 1: Dissolve 1 tablespoon of salt in around two quarts of cold water, and then cut apples in half and hollow out the center using a spoon.
Step 2: Place apples in the salt water and soak.
Step 3: Melt the butter over high heat in a thick pot. Add brown sugar, corn syrup, and 1/4 teaspoon salt. Bring to a rolling boil and stir in cream.
Step 4: Return to boil and continue to stir and cook until mixture reaches a temperature of 248 degrees. Remove caramel from heat and stir in vanilla extract.
Apple Pie (but Healthier!)
Your child shouldn't have to wait until Thanksgiving to get a taste of their favorite pie, and this recipe helps you create a sweet and healthy apple pie that's the perfect lunchbox treat. If you haven't noticed, apples are a bit of a delicacy in fall recipes… and this one is a delight that you can cook with your kids and enjoy afterward!
Six or seven unpeeled apples, sliced thin.
2 tbsp. of instant tapioca to thicken
¼ cup granulated sugar (or less) plus 2 to 3 tbsp. light brown sugar
¾ tsp. cinnamon
¼ tsp. nutmeg
Directions:
Mix all of these ingredients together in a bowl until sugar is dissolved and apples are coated. Rest the mixture for around half an hour before inserting into an unbaked pie shell, and bake for one hour at 375 degrees.
Tip: Check to be sure your pie isn't overcooked before the hour is up. If you are baking small pies, be sure to make the baking time shorter.

Read more in the Spafinder archives.
---