Merry Keto Christmas Dinner
---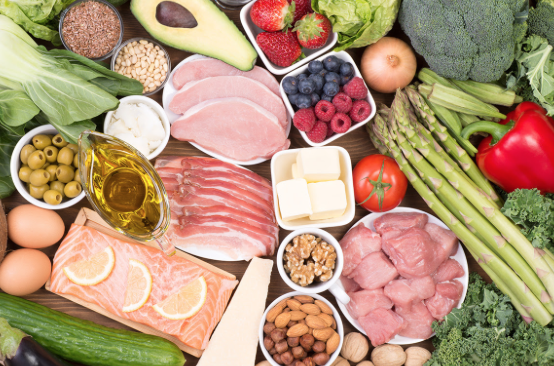 If you are following a keto diet, no worries: There are plenty of delicious ways to serve a no-carb menu this Christmas and still enjoy the traditional treats. In fact, we think your Christmas dinner will shine with these scrumptious recipes.
First, What is Eating Keto?
A keto (or ketogenic) diet is an extremely low carb, high fat diet that is similar to Atkins and other low-carb diets. The idea is to drastically reduce carbohydrates and replace them with fat. This reduction in carbs put your body into a metabolic state called ketosis, and while proponents say it burns off weight, it's not the right diet for everyone. (Check out this article from the Spafinder archives for an interesting read on the ins and outs of going keto.)
Begin with the Basics
Here's the good news–traditional Christmas dinners are very keto friendly. (Think roasted turkey, savory salmon, perfectly carved roast beef, fresh salads with crisp veggies.) But if you're not eating carbs, how do you serve holiday favorites like eggnog, cookies and potatoes? The food wizards at Gnom-Gnom have you covered. Here are three of our favorite recipes from their keto holiday collection[1].
Eggnog, Please
This classic recipe for eggnog is easy breezy. Plus, you can make it as rich as you'd like and still stick to your diet. Check it out here.
Surprising Keto Roasted Radishes
Skip carb-loaded potatoes and mix it up with roasted radishes. (Yes, we said radishes.) Check it out here.
Gingerbread for Christmas
It wouldn't be Christmas without gingerbread cookies. Check out this recipe for gluten-free, keto friendly cookies. They can be baked crisp or soft, are delicious with milk and are even better the next day.
Spafinder Gift Cards are a perfect host or hostess gift.
[1] Gnom-Gnom, "20 Scrumptious Keto Christmas Recipes To Get You Holiday-ing," by Pacola, February 2018
Most recent from Recipes