Honor Your Girl Tribe – It's The Key to Your Health
Published: Wednesday, January 22nd 2020
by Spafinder
---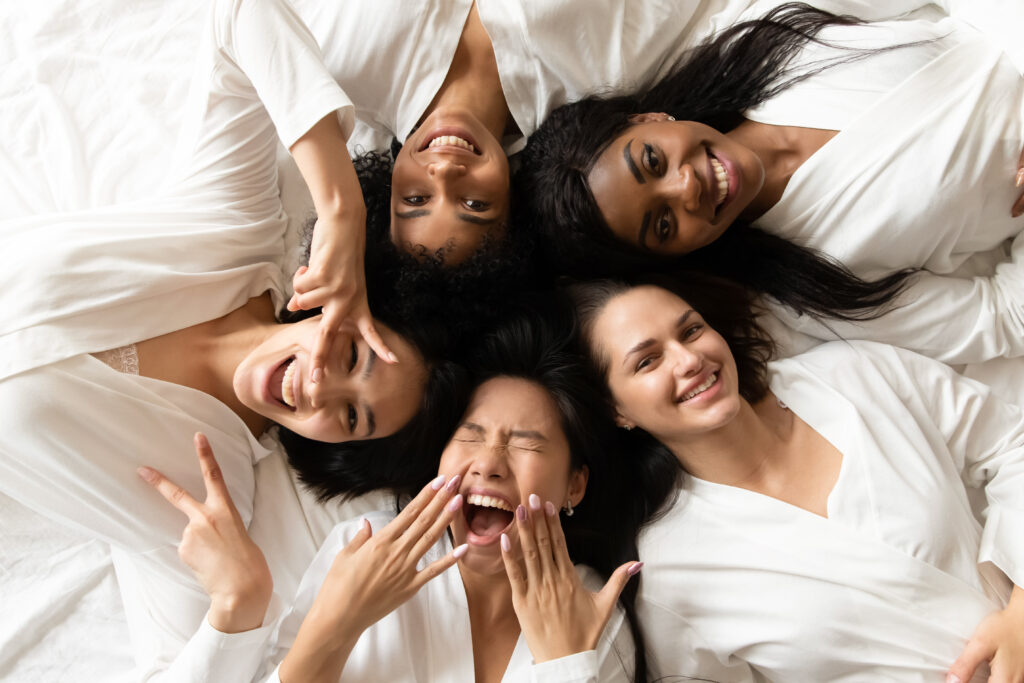 This Galentine's Day, you might want to celebrate extra hard. While we know female support and friendships are good for the soul, your girl tribe help you stay physically healthier as well. Having a strong group of women who you rely on keeps you healthier both inside and out and that's something to absolutely throw a party for!
Friendships – the Great Stress Reliever
In stressful situations, both female and male brains release cortisol, which activates your 'flight or fight' instincts. And according to Uplift Connect, the brain also releases oxytocin, a hormone mostly related to childbirth. In women, this hormone buffers the release of cortisol changing a 'flight or fight' instinct into a 'tend and befriend' pattern. This 'tend and befriend' instinct happens to not only humans but also many females in different animal species. As women continue to bond and connect with others, their stress levels continue to decrease and reducing stress is one of the key factors leading towards a long and healthy life.
In fact, The New York Times reports that in an Australian study women without close friends were four times as likely to die as women with 10 or more friends. If your friends are spread out all over the globe, don't worry. The research also shows it doesn't matter how often you hang out with or interact with your friends. Just having friends was protective in the long run.
Loneliness is a Silent Killer
And, according to the Globe and Mail, the world is experiencing a loneliness crisis with people reporting fewer close friends. This lack of community means more isolation, which, in turn, can cause depression, anxiety, stress. It is even linked to suicide. Yet, little in our day to day lives encourages us to maintain friendships in adult life. Social media has isolated us rather than keep us connected, and a lack of a work/life balance means less time to create lasting female bonds and friendships.
Make Time for Your Friends
It's more important than ever to maintain female friendships or even go out and create some new ones. Pick up the phone and make a call, send a creative piece of snail mail, or even organize a fun weekend getaway with your girl tribe.
And if you don't mind us saying, a girlfriend's getaway at a spa is a perfect place to reduce some of that life- threatening stress and create some lasting memories with the girls.
Book some time with your BFFs with a Spafinder gift card.

Most recent from Relationships