The Wedding Astrology Guide
Published: Sunday, June 26th 2016
---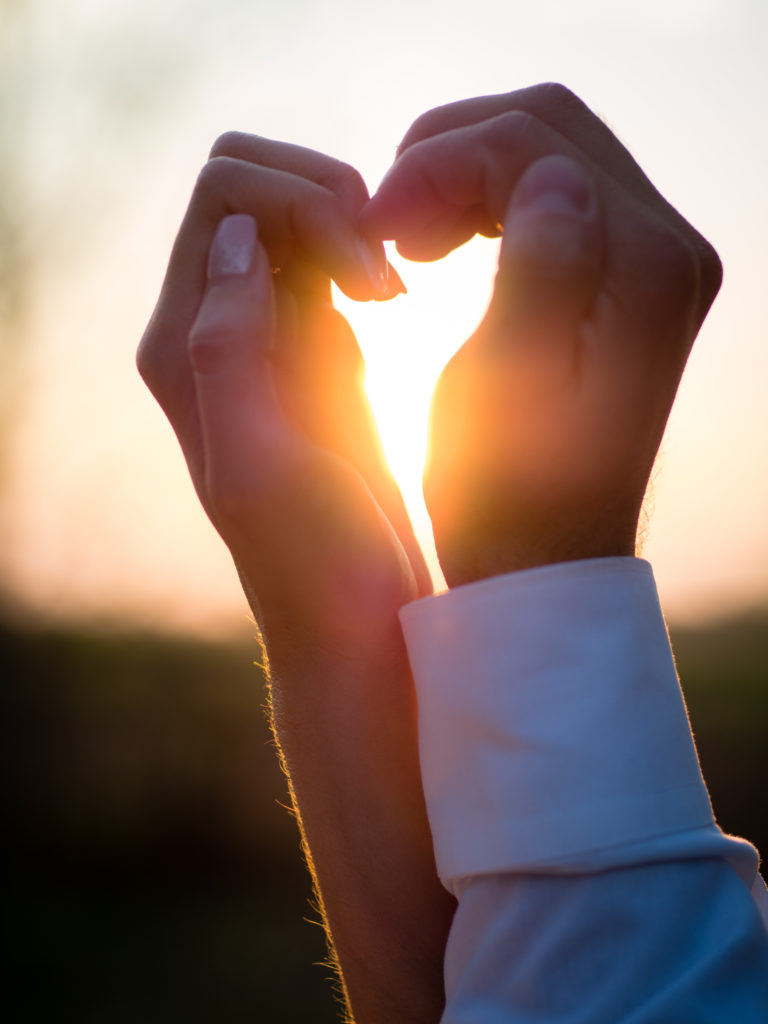 Aries Bride: So, you are marrying an Aries. Lucky you! You will have virtually nothing to do in the planning of this wedding as your Aries bride will have everything under control. She will have all of her family, friends and planners marching to the beat of her drum. Her wedding army – I mean party – will know everything that is expected of them and will dare not miss a step. Will she have any friends left after the day of nuptials? Yes of course, as you will be hard pressed to find anyone as charming and giving as your satisfied Aries bride.
Aries Groom:  Be ready for the fantasy wedding of a lifetime.  If he could he would have you enter your wedding venue on white spirited horses, while flower petals magically rain from the heavens.  He may fantasize about sky diving out of a plane only to be wedded by the time you land in a serene mountain valley.  A hot air balloon ride over the Serengeti?  Of course!  Indulge your groom to be and you can be certain there will be an element of magic and adventure on your special day.
Taurus Bride: She knows everything about beauty and grace, the expert on all things sensual, soft and inviting. Her wedding day celebration will be so beautiful; her friends will emulate it for years to come.  Even her bridesmaid dresses will be flattering and stylish.  Hand those bejeweled reins over to this beauty and allow her to put on the wedding of the decade as she is as practical as she is ethereal.
Taurus Groom: He will be the most perfectly groomed of all the signs in his wedding attire. This gentleman will be smooth and unruffled while attending to all the relatives, certain they are fed, lodged and with drink in hand.  He is a solid performer in all things practical and someone we can all count on… but one surprise very few know about a Taurus Man, he will be the one that will engage in the most mind blowing kiss to seal those wedding nuptials. Enjoy your yummy Taurus Groom!
Gemini Bride: Gemini ladies will be, without question, the most charming of all the Brides, chatting up the guests, entertaining your great Aunt, smiling beautifully every time the photographer points his camera her way.  She will be witty, engaging and unforgettable.  Just be certain she is well rested on this special day and arises on the right side of the bed, because this incredibly lovely creature can turn from Goddess to Godzilla in a flash!
Gemini Groom: How lucky for you!  Especially if you want a day full of laughter, fantastic toasts and many handsome groomsmen!  Gemini guys need their posse and will be surrounded by good cheer and wonderful friends throughout your special day.  They are the life of every party and their wedding day will be no exception.  Enjoy this man and grab on for the ride of your life!
Cancer Bride: Oh how romantic your wedding will be with a Cancer Gal.  She will be the picture of all things wholesome and pure.  She will be the most likely of all brides to shed the perfect tear during the reading of the vows and the one most likely to be more beautiful because of it.  Scoop up your Cancer Bride in your arms as you are about to be loved with the utmost passion and emotion!
Cancer Groom: Marrying a Cancer man is like coming home after a long journey. They are comfortable, warm, loyal and loving.  Of all the signs, he is the one to curl up on the couch with and watch a chick flick.  Because of his sensitive nature he will be deeply moved by the profound meaning of uniting two people in marriage. Revel in his commitment to this day and your future as you are unlikely to find a more dedicated life partner.
Leo Bride: Marrying a Leo woman can be the most exciting and terrifying thing a guy can do!  She can appear to be completely selfish and selfless in the same moment, leaving people mystified and yet somehow charmed.    Exasperating as this may be, she will not stop until this wedding is the best wedding anyone has ever attended.  She pays attention to every detail and just when it seems as though perfection has been achieved, your Leo bride improves upon it.  Enjoy your ride with this loving, beautiful Lioness!
Leo Groom: These guys are unmatched for being larger than life.  Weddings are normally all about the bride, except in the one instance – when you marry a Leo man. Their need to be the center of attention is not just fulfilling his ego, but it is nurturing his very soul.  Allow your Leo groom to shine on this very special day and he will shine down on you as if the sun itself is warming your heart and healing any dark places hidden within your very psyche.
Virgo Bride: A wedding with a Virgo bride will be the height of what is beautiful, simple and perfect.  All those perfect weddings and wedding photos you see in print are no doubt orchestrated by a Virgo bride.  There will be no guest left unattended, no favor unfussed over, and all the children will be on their best behavior.  Oh wait, at the moment you slip the ring on her perfect finger, a perfect tear will drop onto her cheek and you will glimpse the depth of love you will experience behind this veil of cool, calm perfection.
Virgo Groom: Just get through the day with your Virgo groom and get ready for the most romantic of honeymoons!  While you are busy planning the wedding day, don't be irritated if your Virgo Groom seems to have his mind on something else.  It is on something else.  He is busy planning and scheming the perfect "after wedding" celebration.  Virgos can be very sexy men and they rarely fail to impress once the nuptials have passed and the wedding clothes have been cast off… I am blushing…
Libra Bride: I am a minister and officiate many weddings each year.  I can honestly say that ALL brides are beautiful!  We all know this to be true because of all the preparation and planning that goes into the day.  Hair, makeup, the perfect dress, incredible settings and the natural flush of excitement give brides an ethereal glow.  If you are lucky enough to be marrying a Libra gal, you must have an idea of how complicated her inner workings are. If she has chosen you, it has been a monumental feat of examination and intuitive scrutiny.   Give thanks that this bride has chosen you and revel in the warmth of her shining inner beauty. She will be completely unforgettable on your wedding day.
Libra Groom: Have you noticed your Libra groom is very involved in the details of your upcoming wedding?  That is because they want everything to be perfect for you!  They understand the balance of things in the universe and how when everything comes together just right, magic happens.  That is why they want to assist.  Let them help with the planning and take a risk with them.  As you go about all the mundane tasks, it is likely they will be instrumental in bringing in the enchanting, dreamlike quality to the day.
Scorpio Brides: The most soulful of natives and often find others do not understand them.  When sharing their vision of their perfect day, others look at her with blank stares.  Luckily Scorpio ladies have learned to proceed ahead with their plans regardless of what others think.  Allow them this luxury during this process as they are likely to achieve the most deeply profound and meaningful wedding days anyone in their circle will ever experience.
Scorpio Grooms: They don't usually have patience for a traditional wedding.  They can be edgy and want something different, meaningful and unorthodox.  Do not be stubborn with your Scorpio groom about the details of your wedding.  Allow him a chance to put his unique signature on your special day.  Once he feels your trust, he will not fail to impress in a most delightful and captivating way!
Sagittarius Bride: A Sagittarian bride is highly intelligent, independent and knows exactly what she wants.  Please just try and stay out of her way.  But if your Bride needs something from you, run don't walk to her side and take care of business.  More than anything a Sag woman needs to respect her partner and to earn that respect you must be strong, unflappable and efficient.  Once there, you will soar together toward a bright future filled with laughter, adventure and love
Sagittarius Groom: So you are going for a lifetime bond with a Sagittarius Groom?!  Beginnings are important predictors for future events and this is not lost on your guy.  Your Sag groom will no doubt want this to be more than an ordinary day of nuptials.  He will bring the adventure and fun into this day like no other sign can do.  He will write the most stunning wedding vows, he will sweep you off your feet and carry you down the aisle, and he will take you on the most exotic honeymoon.  For goodness sakes, do not dare to protest and enjoy your life of adventure, because this is just the beginning.
Capricorn Bride: Appearances can be deceiving with a Capricorn Bride.  The most stoic and business minded of all the women of the zodiac, she is also the one who most wants a loving relationship and a loyal partner.  Give her full reign (and the checkbook) in planning this wedding and you will be amazed at your good fortune.  She is the master at bringing her vision to fruition.  Impress this Cappy woman with your loyalty, intelligence, success and wit and you will unleash a passionate creature that will be the lady of your dreams.   Dreams can come true!
The Capricorn Groom: treats love seriously.  He believes in true love and will hold out for it no matter what.  If you have managed to win this man's heart and you are planning your wedding day, remember that deep down they are incurable romantics.  Create together with him the most sincere and deeply meaningful wedding day you can imagine.  Catering to his hidden romantic nature will win you a lifetime of favor and sweetness. And be ready with a tissue during your ceremony, as the Cappy Groom is the most likely to be overwhelmed with emotion and weep as this will touch him in a deeply spiritual way.
Aquarius Bride: There is nothing ordinary about an Aquarius Bride.  She is like the wind itself!  Cerebral, heady and non-compromising this bride knows exactly what she wants.  Get out of her way and take care of the relatives, cook her dinner, walk the dog and put her nieces and nephews to bed.  This may sound too domestic for you but Aquarians are so appreciative of those details being looked after that she will love you forever.  Speaking of loving forever, Loyalty with a capital L is what you get with this gal!   Go ahead and take care of the very important domestic details and allow her to go about the planning of a mind blowing wedding day and life!
Aquarius Groom: The most unique of all the signs and actually the least likely to marry.  Not because they are fickle, but because they cannot see how this very personal act can actually assist humanity in any way.  Marry this man on the beach, in the forest or on a mountain top so they are assured that their spirit is still free and they can soar with you, their beloved.  If you support this man in his efforts to make the world a better place you will not find a more stimulating, clever and optimistic partner.
Pisces Bride: Aww the mystical, sensual, graceful mermaid of the zodiac.  If you are lucky enough to have a Pisces woman smitten with you, then all I can say is congratulations. This wedding is going to be something special.   A Pisces bride in love expects beauty, magic and mystery.  She loves love and nothing makes the Pisces woman feel more complete than being in love.  Her wedding day should be filled with romantic images, flowing fabrics, flowers, flower petals, and soft ethereal music. Can she manage the details?  Probably not, a wedding planner or better yet, a wedding visionary will be just what this Pisces bride needs!
The Pisces Groom: A creative, sensitive and dreamy guy.  What he lacks in organization and step by step planning, he makes up in brilliance and determination.  Set him to work on the staging of the nuptials, the vow writing and the menu choices.  He intuitively knows what his guests will love and he is also privy to what will most satisfy his bride.  Compassionate and loving he will listen to your every fear and your every joy regarding this big day, but if you find your Pisces groom moody give him plenty of room to process.  If given the reigns and responsibility to help with the planning he will surely rise to the occasion and help create a masterpiece of a wedding.  A wedding and a groom of your dreams!
Most recent from Relationships