Workplace Wellness Programs: The Right Approach to Motivating Employees
Published: Tuesday, January 12th 2016
---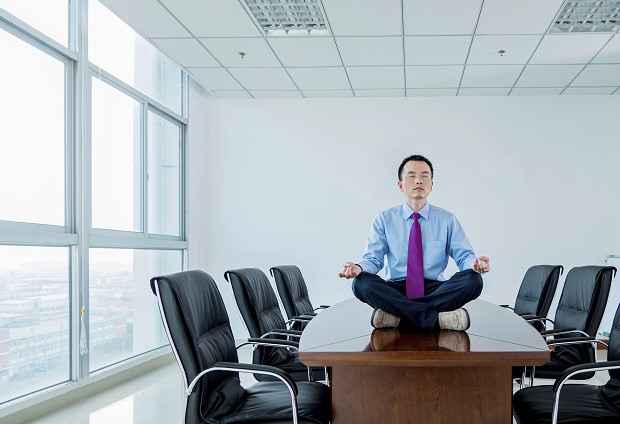 No matter which side of the debate you fall on, it's clear that participation and engagement are key to achieving value on investment (VOI) and return on investment (ROI) for workplace wellness programs. Here we explore the heated topic of how to motivate employees in the first place. Not a week goes by without a discussion (or sometimes outright argument!) taking place in the blogosphere or on social media group pages regarding which is the "right approach" to drive long-term behavior change among workplace populations. To start with—let's define the two most common (and opposing) opinions:
The Intrinsic Motivation Camp
For the most part, those in this camp would say that true behavior change cannot be achieved by rewarding employees with incentives. Employees who are only completing wellness and fitness activities or meeting goals and objectives in order to earn benefits of any kind will not proactively sustain the healthy lifestyle over an extended period of time. If employees are engaged in obtaining the "carrot" at the end of the stick, the thrill of the chase will evaporate when the incentives are no longer offered. John Robison uses the example below to communicate how internal motivation works:
Dr. Dean Ornish conducted research on heart patients who had double or quadruple bypass operations. These patients had a simple choice: Make drastic lifestyle changes (i.e., eat healthy foods, stop smoking, reduce stress, exercise) or die. Even with the ultimate "motivator" of avoiding death, only 10% made sustainable lifestyle changes two years post operation. As a result, Dr. Ornish re-designed his program with a different purpose; heart patients were taught to appreciate life rather than fear death. The program included yoga, meditation, healthy diet, and stress counseling—all focused on finding purpose and having the individuals enjoy life more fully. Two years post operation, 70 percent of the patients had made sustainable lifestyle changes. The difference was in the approach….people looked forward and built on what they had and what they wanted rather than simply trying to win a prize.
The Carrot and Stick Camp
This group's stance is that rewards and incentives are the most effective tools in motivating employees towards desired behavior. Gift cards, in particular, are cited as the most popular reward for wellness incentive programs (Wellsource, 2010; Fidelity Investments and the National Business Group on Health 2014; Springbuk Analytics – IHCC Forum, 2015).
Esteemed industry leaders and experts assert that, when used within an employee well-being program, incentives not only encourage healthy habits, they also drive engaged, happy employees. The key is to approach programs to engage your people, rather than focus on cost savings the sole focus."
Encourage Wellness and Healthy Habits Top Down
This debate raises the question—does it matter? If the ultimate objective of the wellness initiative is to have users participate in ongoing wellness activities and improve overall health and fitness, either approach will do the trick! Wellness incentives drive long-term behavior change if they continue to be awarded to the employees. 
Our Workplace Wellness solutions can accommodate both types of programs. Our gift cards are ideal rewards and incentives, as they are completely aligned to the wellness program goals and offer employees the choice to redeem their gift cards in thousands of wellness locations worldwide.
If your program is designed to offer tools and resources to encourage employee pursuit of a healthy and fitness-oriented lifestyle, Spafinder provides the content and facilities to do so.
Ebeling, A. (2015, March 27). Employees Forgo Wellness Cash Incentives Worth Millions. United States.
John Robison, R. W. (2015). Ushering Motivation and Behavior Change into the 21st Century.
Reidy, C. (2014, February 20). Employers are spending more on wellness programs, Fidelity/NBGH survey finds. Boston.com. Leominster, MA, United States.
Roebuck, P. F. (2015, March). Financial Incentives and Workplace Wellness-Program. 412. (S. Blakely, Ed.) Washington DC, District of Columbia, United States: EBRI Publications.
Virgin Pulse. (2015). Changing Behavior for Good: Wellness Incentives' Role in Driving Change.
Volpp, K. e. (2011, August 4). Redesigning Employee Health Incentives — Lessons from Behavioral Economics. The New England Journal of Medicine.
Ward, J. R. (2015). Ushering Motivation and Behaviour Change Into the 21st Century. IHAC Inc.
Wellsource. (2010, February 25). The Power of Wellness Incentives. Clackamas, OR, United States.
Most recent from Relationships