Can I Use a Spafinder Gift Card Online?
---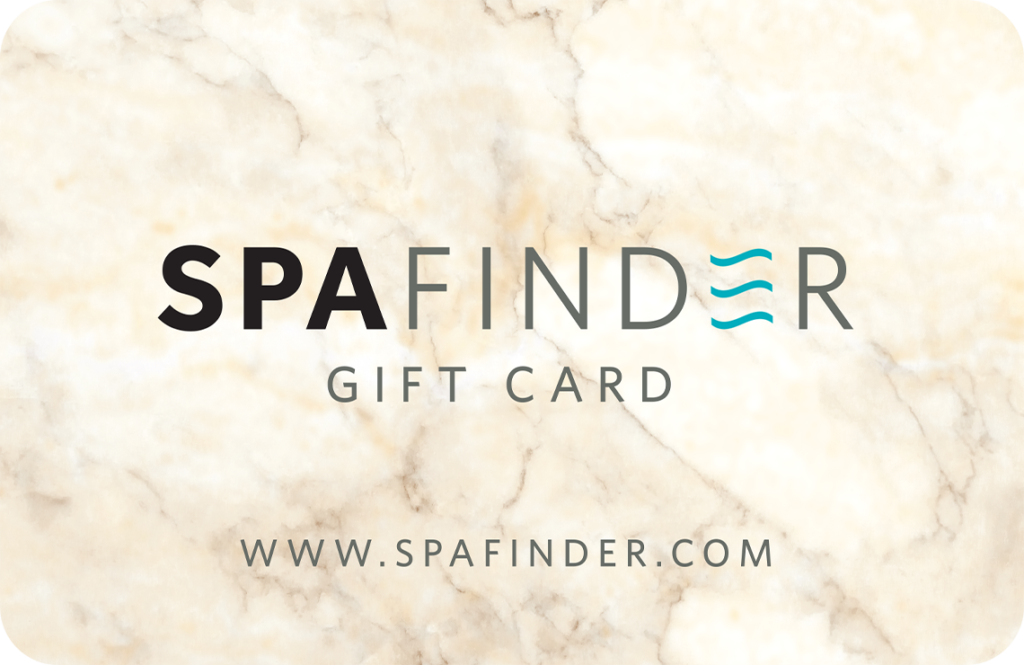 Spas might embrace ancient traditions going back centuries but we here at Spafinder have embraced the Internet age. So, of course, you can use your Spafinder Gift Cards online. In fact, you can purchase Spafinder Gift Cards, check the balance, find the spa you'd like to book, and be connected to their website. You can even purchase hand selected wellness products from our Spa Shop to have delivered directly to your door.
However, just like with any spa experience, if you are going in for a treatment, you pay for the treatment at the spa itself. Which you can do with your Spafinder Gift Card as it works just like any gift certificate.
You Received a Spafinder Gift Card. Now What?
If you are one of the lucky recipients of a Spafinder Gift Card, then you are about to enter a world of stress relief and wellness. (We hope you can already feel those knots loosening in your shoulders, your pores opening, and your body stretching!) You now have the entire world of spas at your fingertips, which is both wonderful but understandably a little daunting. Consider this a guide to help you navigate the oohs and ahhs of the Spafinder experience. (Oh, and in case you were wondering, it is Spafinder not Spa Finder although both spellings will get you to us.)
On the Spafinder.com website, simply type in the kind of service you might be interested and your zip code and let the Spafinder search engine do the rest. It will direct you to a number of spas in your area that offer a wide variety of treatments. We even have an internal rating system to offer you some guidance on which spa experience to choose.
Each spa page gives you more in-depth information about the spa's hours, treatments, and gift certificate policy. While most spas accept all gift certificates, fewer are accepting Spafinder's older single use gift certificates. Since gift certificates never expire, a few people have been holding onto their Spafinder gift certificates for the perfect occasion and might still have our single use gift certificates. That's why we recommend you use your gift certificate and enjoy the moment in the moment.
Check Your Balance on Your Spafinder Gift Card
To find out how much is on your Spafinder Gift Card or to find out how much is left, click here. You can check your Spafibder Gift Card is left online or with the help of a customer service representative seven days a week. Plus those customer service representatives are available to help you with any issue you might have with your card including booking issues and website assistance.
If your treatment exceeds the balance of the card, you are welcome to combine the gift card with another form of payment. And as for using your Spafinder Gift Card for tipping, please double check with the spa of your choosing for their individual policy.
Remember Spafinder Gift Cards never expire, so use it all up at once or hold on to a balance for a rainy day. Those spa bucks will be with you for as long as you'd like.
Get a Salon Treatment with a Spafinder Gift Card
If you prefer to redeem your Spafinder Gift Card for a salon treatment like a haircut, color, or manicure/pedicure, that's no problem. Spafinder partners with top salons and spas that offer traditional beauty treatments. Salon services can be just as relaxing as a spa treatment, and we all know that making time for beauty treatments bring us happiness and joy. So why not treat yourself or someone else with a Spafinder Gift Card!
Sweat It Out with a Spafinder Gift Certificate
You might prefer to get your endorphins pumping with a new workout class or even just sneaking in another yoga or Pilates class. That's why Spafinder has partnered with fitness studios to allow you to use your gift card at a workout class of your choosing. Why not jump start your fitness journey with trying out that latest exercise craze! That's what a Spafinder Gift Card is all about — splurging on something a little extra for yourself.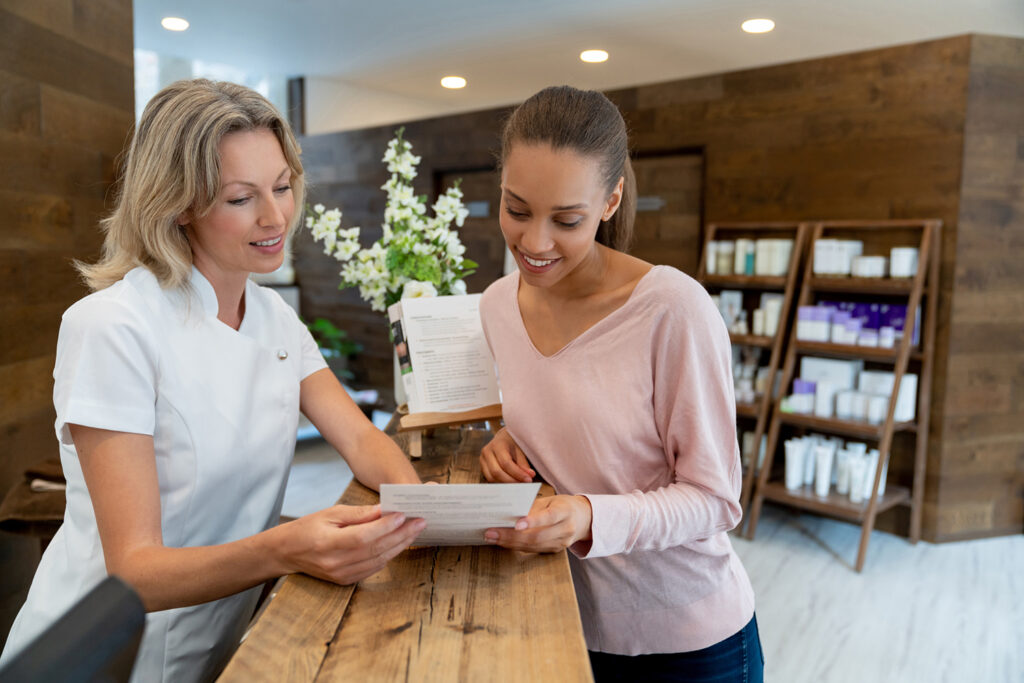 Spa Local with Your Spafinder Gift Card
Spafinder is a great way to support a local small business with your gift card. We are proud that all types of spas and wellness fitness facilities accept Spafinder Gift Cards. It's a perfect way to check out a new location. Plus, if the spa or yoga studio you usually visit closes, you can use your Spafinder Gift Card at a range of other facilities. Or you can use your Spafinder Gift Card at a larger luxury spa attached to an International hotel brand. That way you know you get the same five star service that you've come to associate with leading brands like Marriott, Harrahs, St. Regis, or the Four Seasons.
Spa Local, Somewhere Else
Sometimes the only time you have free to enjoy a spa treatment is on vacation, which is why it's wonderful that Spafinder Gift Cards can be used at thousands of spas. For example, use your gift card to enjoy a wellness vacation at a famous Miraval location for some deluxe pampering and restoration. To find out more about why we love Miraval, click here. Or check out some other wonderful destination spas across the globe here.
Of course, you don't have to hit up a destination spa while you are travelling. You can also just book at a day spa in a different city while you are on vacation or in town for a business conference. Say you are in San Francisco for the day, simply search the Spafinder database for treatments locations in San Francisco or the surrounding Bay area and, voila, a plethora of choices at your fingertips.
Shop Spa with Your Gift Certificate
If you'd rather pamper yourself at home, then use your Spafinder Gift card at the Spafinder Shop and stock up on wonderful products that will fulfill your every spa wish. You can purchase clothing, exercise and therapeutic equipment, creams, face masks and more. For a guide on how to use your gift card at the Spafinder Shop, click here.
Buying a Spafinder Gift Card
Spafinder Gift Cards make excellent gifts because there is something for everyone at Spafinder whether they might be interested in a fitness class, a deluxe haircut, a new age defying serum in the Spafinder Shop, or a traditional spa treatment. Plus, they are so easy to purchase. You can buy them online and have them either emailed or mailed to the recipient or you can print it out at home and give it directly to them.
You can also purchase read-made Spafinder Gift Cards at retail locations such as supermarkets and at Costco. Perfect for keeping a few on hand for last-minute gifts or for the occasional treat for yourself.
Spafinder also has corporate programs available if your company is looking for a way to celebrate your employees or customers. Click here to learn more.
Spas Keep Us Healthy
Long gone are the assumptions about spas as silly things only for the bored and rich. Spa and wellness has been proven to help assist with a fluury of health benefits and prevention. As people prioritize their mental health more and more, a trip to the spa has become more important and more regular.
Plus, as they understand how mental health and physical health are more interconnected than previously assumed, people recognize that a fit body is not enough. A fit mind is also needed to live a happy healthy life.
So dig out those Spafinder Gift Cards, find a spa or wellness facility and get booking. It will help your mind, body, and soul. We promise.