Hammams 101
Published: Tuesday, March 29th 2011
in Beauty
---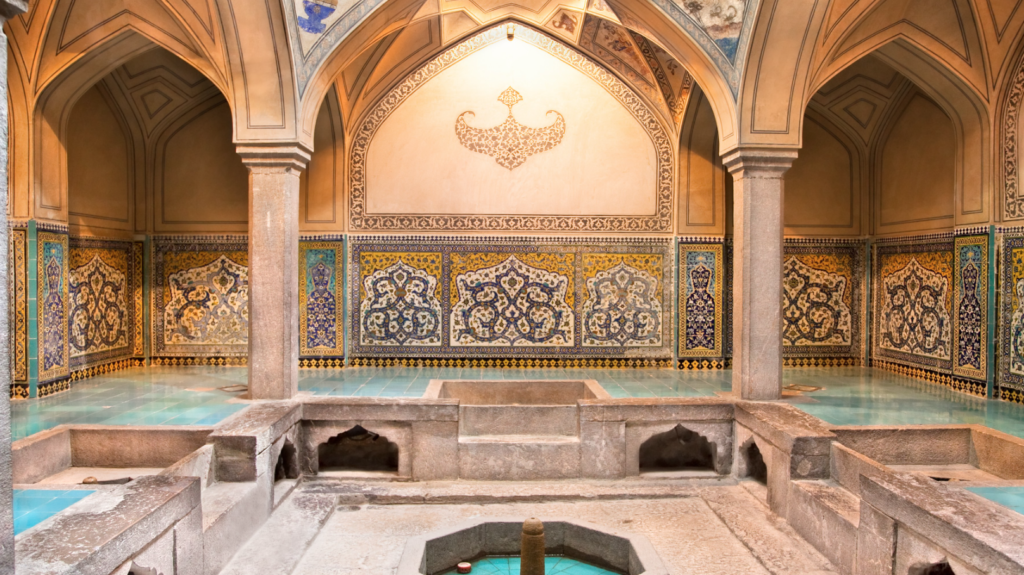 The ancient ritual of hammam, also known as the Turkish hamam or Turkish bath, has become a popular trend in the spa world. How much do you really know about this purifying and cleansing treatment? This insider's guide to all-things-hammam, from the experts at SpaFinder and NewBeauty, shares everything about the process.
The Meaning Behind Hammam
The hammam is the Middle Eastern variant of a steam bath. Although the first hammams originated in Arabia, and bath culture was a central part of Roman life, Turkey popularized the tradition. Turkey is most often associated with making hammams available to people of all statuses.
Hammams possess both a cultural and spiritual background. History suggests that in Turkey, hammams were social centers for celebrations. They were also spiritual components lie within the washing and purification factors.
Step by Step
1. Relax and Prepare: As you enter the camekan, or entrance room, there are areas for changing and a place to have a cup of tea or a cold drink before or after the bath.
2. Adjust to the Warmth: Before you encounter water, the tellak (staff member) will bring you to a transition area, the iliklik, or intermediate room, where you receive your towels and adjust to the heat.
3. Full-Body Scrub and Soaping: From there you enter the hararet, or hot room, which houses the large marble belly or navel stone. Bathers, arranged on marble slabs around the fountain, alternate basking in the high humidity and being vigorously—and thoroughly—scrubbed by an attendant. Following the scrubbing, there is application of special soap (including shampoo, if requested).
4. Rinse and Massage: Afterward, there's a head-to-toe wash to rinse away the soap, followed by a massage and more relaxation.
An Inside Look into a Hammam
The first hammams consisted of three interconnected rooms, which were modeled after the Greek-Roman baths. Today, that's referred to as the classic three-room structure:
The sicaklik, also known as hot room, is a large marble-tiled room with a Göbek tasi, marble slab, raised in the center, surrounded by alcoves of corners and benches. This is where individuals relax enjoying the skin-softening humidity, and where the scrubs, soaping, and massages are administered.
The iliklik, also known as the warm room, is a transition area where you adjust to the heat.
The sogukluk, also known as the vestarium or cool room, is the relaxation room that is also used for dressing and refreshments.
More About the Hammam Ritual
Want to learn more about hammams? We have lots of stories to share with you! Read additional coverage from Top Hammams Around the World to My First Authentic Hammam to Hammam Heaven at the Spa at the Mandarin Oriental, Las Vegas.