Your Guide to Solo Travel at Miraval Resorts
Published: Monday, January 3rd 2022
by Spafinder
---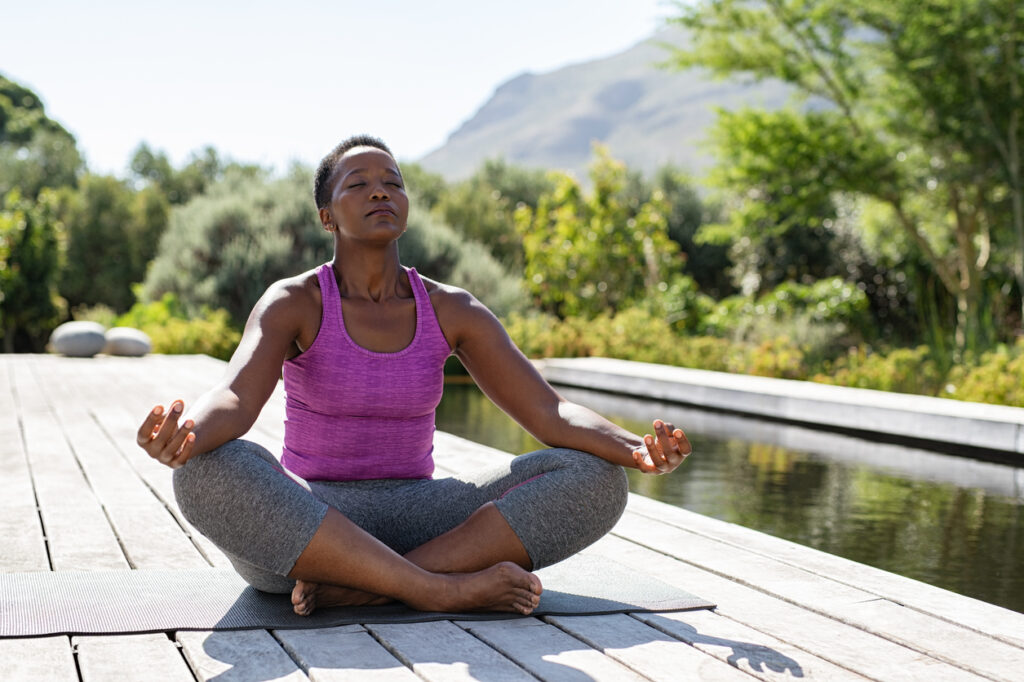 Spafnder can't say enough incredible things about our friends at Miraval resorts. They are leaders of digital mindfulness and balanced wellness for all for good reason. These spa resorts do so many things impeccably well, but did you know that Miraval locations are ideal for the solo traveler? We've told you about this 2022 wellness trend and all the benefits of taking a spa weekend by yourself, and Miraval will make you feel right at home. There's something for everyone at these resorts, whether your wellness language is yoga, magical massages or healthy cuisine. The only question is, which Miraval resort is right for you and your solo travel needs? Read on to find out.
Is warmth your wellness language? Then you need to book a trip to the Miraval Arizona Resort & Spa in Tucson! You'll enjoy the daily heat and a nature-driven backdrop, complete with desert and mountain views to help you self-reflect under the sun. In fact, reflection is the key basis behind this Arizona resort. In addition, the casita-style rooms are said to "invite rest and renewal," and are a perfect base for greeting each morning.
Any solo traveler who is looking to rest after a work burnout, or simply meditate and find deeper meaning in their actions, will be in heaven in this classic resort. After you're done using the meditation pillows in your room and journaling under the prickly pear and cactus, you can relax in one of the many pools and Jacuzzis on the property. It's a must-have for such a hot location. And it's an essential spot for any solo traveler looking for simplicity and self-care.
There's a reason that everybody seems to be gravitating to Austin, TX. It's a beautiful blend of fast-paced and relaxing activities that guarantee you'll never be bored. If this sounds like your solo traveler style, head to the Miraval Austin Resort & Spa. It has all the natural elements you need, including vast mountains, sparkling lakes, and green shrubs that let you become one with your environment.
And then there are the countless activities that make you feel both adventurous and at ease. The action lover needs to take part in the equestrian activities, challenge course expansion, and the archery area. (You'll also meet new friends both human and horse.) After the action, you can relax with a soothing massage at the spa and a delicious dinner at Life in Balance Culinary kitchen. The Miraval Austin Resort & Spa is ideal for the solo traveler who can't decide between relaxation and action. Because, here, you'll get both!
Calling all those who want to solo travel, but haven't tried a solo experience. You need to stay at Miraval Berkshires Resort & Spa. The regal white facility looks like a home. And then, you also have the breathtaking landscape of a charming New England town in your backyard. Located in western Massachusetts, Miraval Berkshires is surrounded by lush green landscapes and gorgeous hiking trails. Plus, when you're not outside taking in the scenery, you can head in for a massage, beautiful dinner, indoor swim, or yoga lesson! You may want to come back to Berkshire for a couples or girlfriends getaway, but it also makes an excellent starting-off point for your solo travel journey.
Curious about solo travel and wellness? According to the New York Times, "In April, Miraval partnered with the National Alliance on Mental Illness to create Sensory Journeys, a meditation and soundscape series available for free on the Miraval website. In addition, it also introduced Journeys With Intention, a customizable wellness program that allows guests to choose from a selection of "journeys" according to their health goals."