Five European Medical Spa getaways that Redefine Wellness And Luxury
---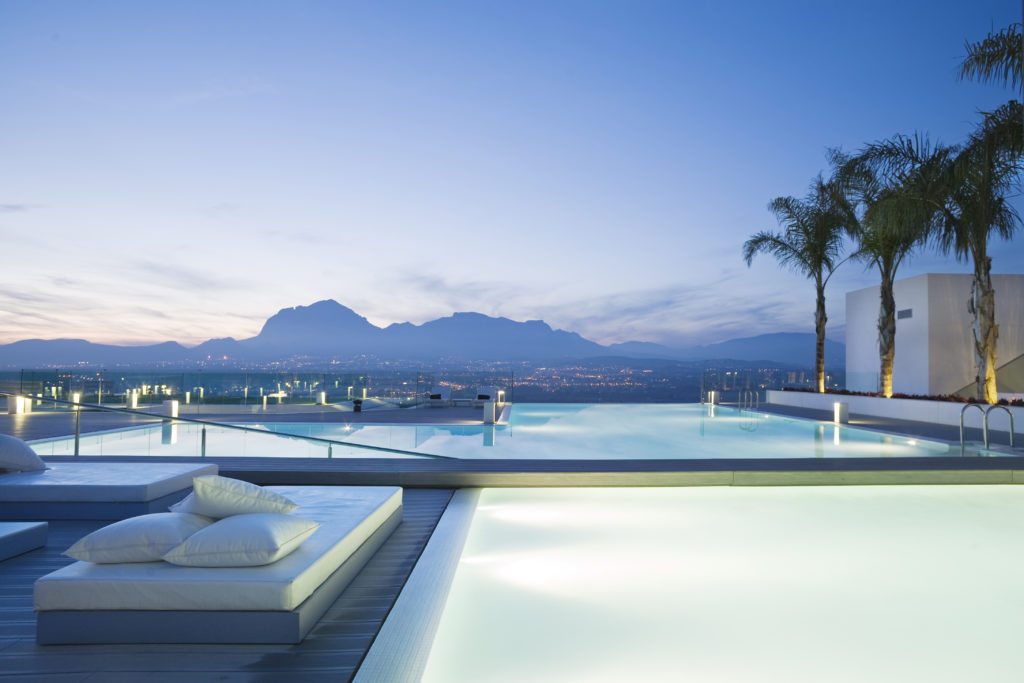 Discover European medical spa getaways that offer exceptional health, beauty and wellness programs in luxurious settings. These five famous medi-spas offer new levels of beauty and wellness by blending natural treatments, science and the latest technologies. Most importantly, while recuperating from medical procedures or changing their health, guests also enjoy the finest spa experiences.
What is a Medical Spa?
Many medical spas, or medi-spas, offer a range of beauty treatments, such as plastic surgery, Botox® and Restylane® injections, medical grade microdermabrasions and peels, photo facials and laser skin resurfacing. Others specialize in specialized programs designed to improve health and wellness, including detox, nutritional counseling, smoking cessation or fitness.  In addition, others offer both wellness and aesthetic services.  Guests can stay for several days or weeks and enjoy spa services at these renowned European medical spas.
Chic Wellness in Spain
SHA Wellness, Spain, Alicante, Spain
Don't let the chic elegance of  SHA Wellness Clinic  (photo above) fool you. This award-winning spa delivers serious health and wellness results. First, the SHA Method combines natural Eastern healing techniques, like acupuncture, with the latest Western medical treatments, such as genomic and telomere testing, cryotherapy, and neurofeedback.  However, the foundation of the SHA Method is its delicious, macrobiotic food plan. Programs include anti-stress, wellness, weight-control and detox, fitness, recovery and rejuvenation. Aesthetic and cosmetic programs are minimally invasive. This is serious spa wellness at its best.
Rest & Recuperation in Luxury
Villa Stephanie at Brenners Park, Baden-Baden, Baden-Württemberg, Germany
Villa Stephanie at Brenners Park–Hotel & Spa receives rave reviews from travel and spa writers around the globe. Located in the gorgeous foothills of Germany's Black Forest, Villa Stephanie offers a wide range of preventative healthcare programs and medical treatments. Most importantly, guests receive state-of-the-art medical care from some of Germany's top medical and preventive medicine experts. Finally, if you are having a medical procedure, you will rest and recuperate in a luxurious spa setting.
Thermal Spa & State-of-the-Art Healing Center
Grand Resort Bad Ragaz, Switzerland
The thermal spa at the five-star Grand Resort Bad Ragaz has been famous since 1840. Today, the spa's big draw is a state-of-the-art health center where more than 70 doctors and therapists practice a range of medical services from dermatology to sports-injury rehab. Also, the medical center has its own operating theatre and recovery suites with 24-hour medical care. Medical spa services also include weight loss and stress reduction programs, check-ups, beauty treatments, and preventive medicine. Considered one of the finest spa resorts in Europe, Grand Resort Bad Ragaz is home to the Swiss Olympic Medical Center.
Chinese Medicine Meets Western Science
Lefay Resort & SPA Lago di Garda, Gargano, Italy
Lefay Resort & SPA blends classical Chinese medicine with western scientific research to help guests rejuvenate and restore their energy. Three-day to weeklong programs address anti-aging, stress management, energy, beauty, sports, postural issues, and slimming. The spa menu includes massage, facials, thalassotherapy rituals, and beauty treatments. In addition, Lefay Resort & SPA has six types of saunas, a running circuit, Pilates and yoga classes, private training services, and a gorgeous swimming pool overlooking Lake Garda.
Dance Your Way to Wellness
Borgo Egnazia Vair Spa, Savelletri di Fasano, Brindisi, Italy
The five-star Borgo Egnazia Vair Spa is a unique health and wellness spa offering a new type of luxury wellness. Significantly, the area's local lifestyle, healing traditions and natural products are the foundation of all Vair Spa services. Treatments include a renewal program based upon the ancient therapeutic ritual massage, local dance (pizzica), and traditional singing. Most noteworthy, dancers and musicians work with Vair Spa's therapists, doctors and nutritionists to help guests achieve the deepest relaxation and psychological renewal. While bathed in candlelight, guests enjoy a variety of traditional spa treatments.
Sign up to receive insider tips, luxury destinations and more.
Purchase a Spafinder Gift Card–perfect for every occasion!