Relaxation Massage Is on the Rise
---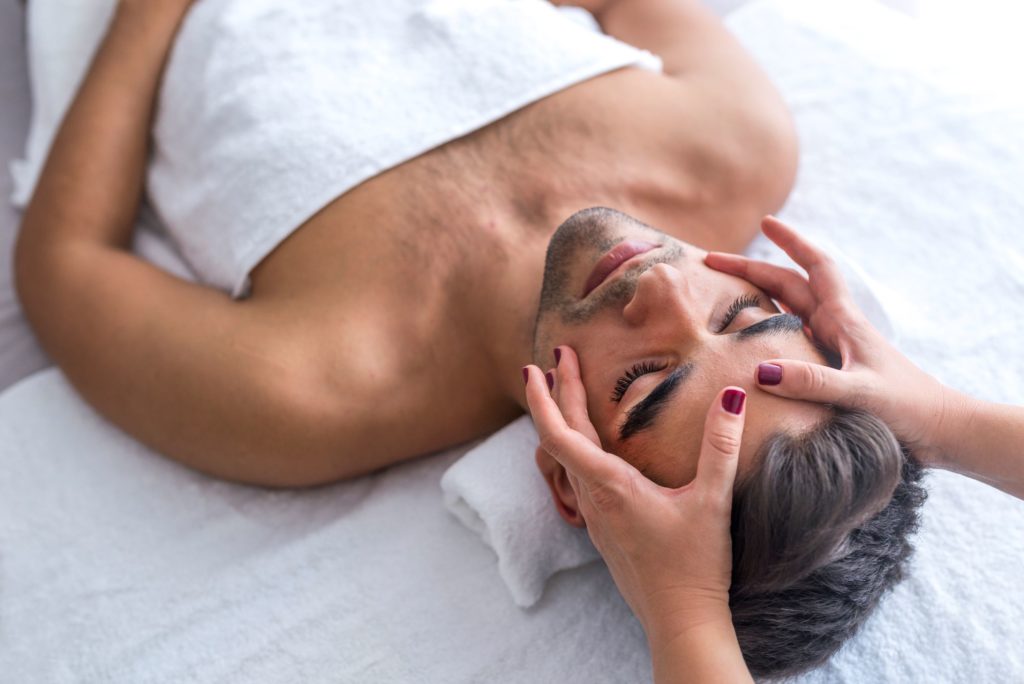 All types of massage are relaxing, right? The answer is yes and no. While all massage is therapeutic and relieves tension, some types of massage–like deep tissue–are a little more work. Conversely, a relaxing massage is designed to help you close your eyes, feel your muscles relax and surrender your stress. And in our hyper world, it's not surprising that requests for a relaxing massage are on the rise. Read more to discover how you can make your massage even more relaxing and the many ways it can benefit your mind and body.
Relaxing Massage Defined
A relaxing massage goes by a lot of names but many people think of a Swedish massage, which is named for a 19th-century Swedish physiologist, Per Henrik Ling. That's because the long, soothing strokes and gentle kneading in a Swedish massage are meant to relax, not stimulate, the body. During your massage, your therapist will usually move at a slower pace and use lighter pressure. The goal is to help you relax and not focus on any tight areas or use deep pressure to remove muscle "knots."
When Spafinder shared the 10 most popular types of massage, Swedish massage was at the top of the list. We think Swedish massage is a good treatment to book if you're a spa newbie or just looking for a soothing, body-melting massage. However, there are other types of relaxing massages–from couple's massage to aromatherapy– so take time to read the spa menu before settling on your favorite.
Benefits to Your Mind & Body
All types of massage have benefits and can increase your wellbeing. In particular, a relaxing massage can:
Increase blood circulation
Improve digestion
Help you sleep better
Relieve minor aches and pains
Relax tense muscles
Over time, relieve knots
During the massage, your blood pressure is likely to decrease, your heart rate slows, and as your blood circulation increases, your body's lymphatic system works more efficiently.
The Relaxing Stress-Buster
A relaxing massage can also be an antidote for stress-related symptoms, from anxiety to lack of focus. During a relaxing massage, the nerve endings in your skin send messages to the brain to release endorphins, which act as a painkiller and can help create a sense of wellbeing. Plus, a human touch can boost our mood and make us happier.[1]
Scheduling The Right Massage
Most spas offer a Swedish massage. However, a relaxing massage can be called by another name or be a different type of massage. (Think hot stone massage, aromatherapy massage, scalp or foot massage, to name a few.) Before your treatment, read the description on the spa menu and look at reviews for spas near you at sites like Spafinder. If you don't see Swedish or relaxation massage on the menu of the spa you'd like to visit, ask the receptionist or your therapist for that option. And for the ultimate relaxation, consider booking a special spa experience or ritual that combines a series of treatments such as massage and water treatments.
Up the Relaxation with These Tips
Make your relaxing massage extra-dreamy with these easy tips:
Try not to talk during your session–just let your mind and body drift away.
Get in the mood to relax by enjoy the spa's saunas, hot tubs, steam rooms or relaxation room before your massage.
Be honest with your massage therapist. If the pressure is too much or you're uncomfortable in any way, speak up. She wants you to have an excellent experience.
Ask your therapist to place a heating pad under the massage table sheets. The extra warmth is super relaxing.
Extend the experience by taking time to relax after your massage. Don't rush into other activities.
Send a Spafinder Gift Card. Relaxing for everyone in your life.
Join Spa Insider today. Save up to 50% on spa offers and more.

---
[1] TripSavvy, "What Is A Relaxation Massage," Anitra Brown, Updated 5.16.19