What We Love About a Foot Soak
Published: Saturday, August 21st 2021
by Spafinder
---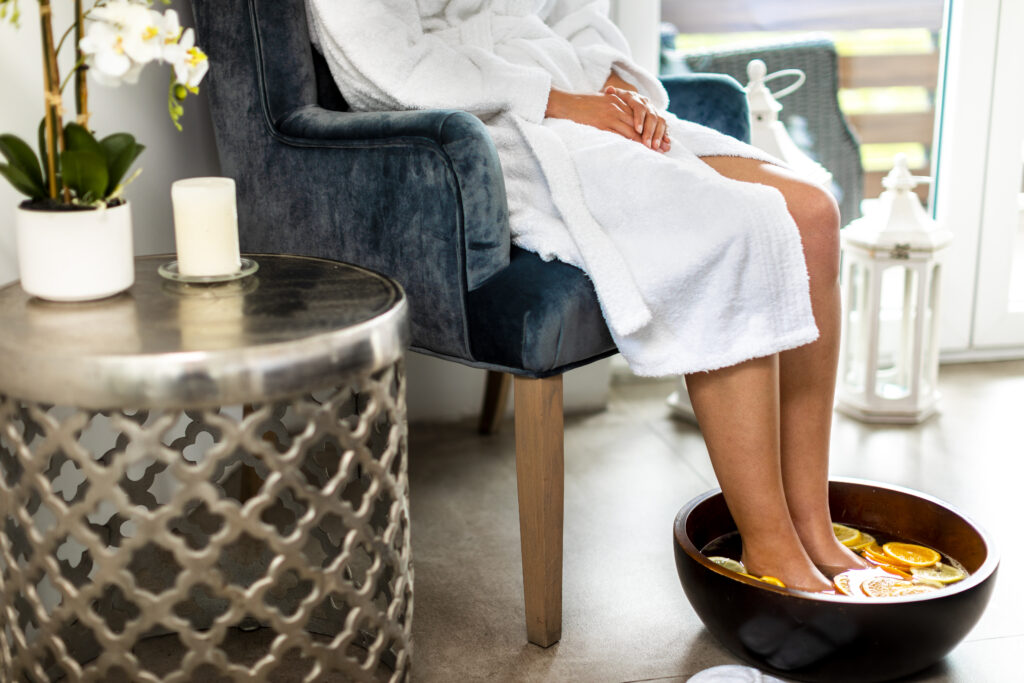 One of the best aspects of getting a pedicure is the foot soak—it's just a fact! There's something revitalizing about letting your feet bathe in warm water, inhaling aromatherapies with the knowledge that your feet will be soft, exfoliated, and healthy once they emerge from the tub. But have you ever tried bringing the spa home with you, enjoying a relaxing foot soak that feels amazing after a long day of work? If not, we're here to help! Here's everything you need to know about foot soaks from home.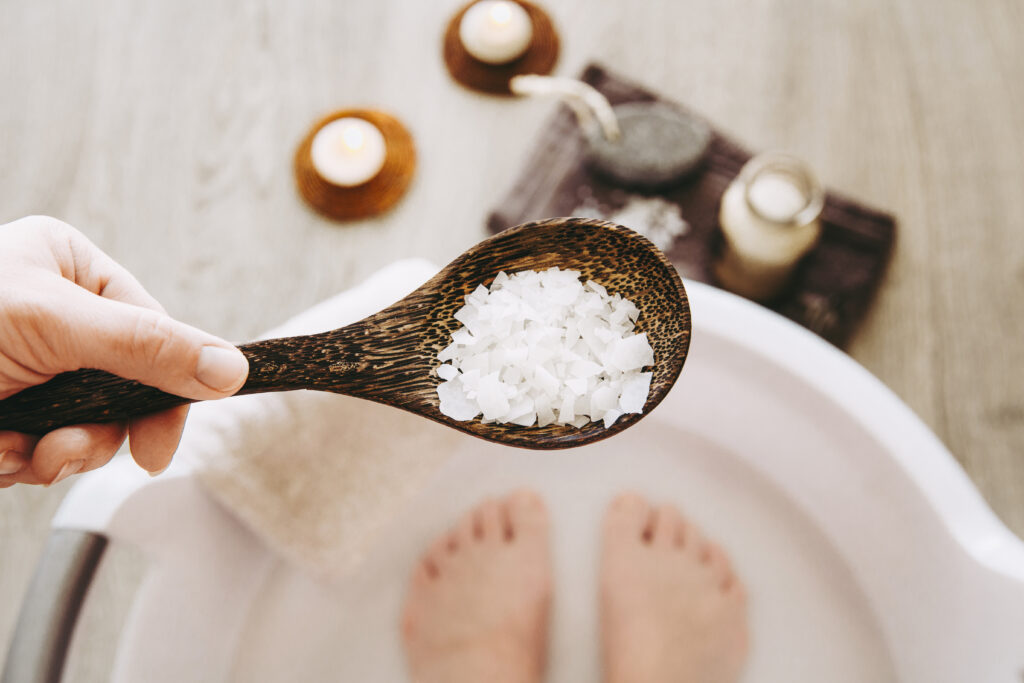 What is a foot soak?
At its core, a foot soak is exactly what it sounds like. You simply grab a bowl or tub, at least until you invest in an at-home foot bath, and fill it with hot water that reaches up to your ankles. While you don't want the liquid to be scalding, remember that the temperature drops the longer you're soaking, just like a regular bath. Therefore, you'll want the water as hot as you can stand it to begin.
As you watch Netflix or soak in the scent of the candles you lit beforehand, you can easily relax and rejuvenate your feet. The benefits are even greater when you add a few goodies to the water, but we'll get to that in a bit. Experts recommend that you soak your feet no more than twice per week for 30-60 minutes for the best results.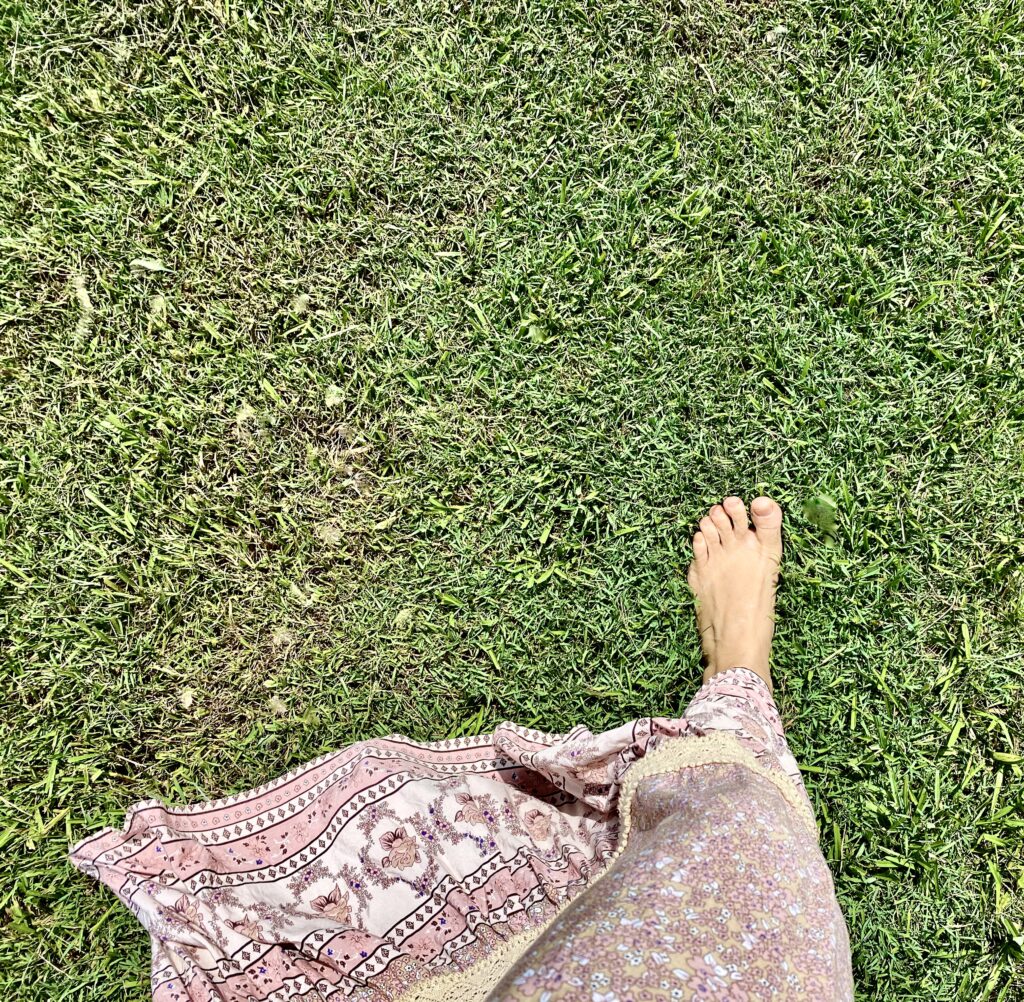 What are the benefits?
There are countless reasons to do twice-weekly foot soaks, the first being that they feel incredible. Moreover, foot soaks also help your feet look and feel better with all types of health benefits, including the following:
Eases aches, pains, and discomfort
Softens and smooths the skin
Exfoliates to remove dead skin
Removes bacteria and fungus
Eliminates odor
Essential oils can add the benefits of aromatherapy
Decreases stress and helps you relax
May help to improve circulation
How can I improve my foot soak?
The best part about an at-home foot soak? You can personalize it to your specific needs with the best essential oils, scents, and salts. Epsom salt is arguably the top ingredient that can be found in any foot bath, as it's been used as a pain reliever for decades and works effortlessly to de-stress, smooth, and sensitize the feet. And then you can add in your favorite oils for a bit of healthy self-care that never goes out of style!
While there are many combinations you can make for moisturized, smooth, and healthy feet… the following are our top three blends to add to your tub of water that anybody will love.
#1
Give your achy feet a break with this relaxing blend that reduces muscle aches, smells incredible, and is perfect for those who work on their feet and need a treat at the end of the day. Add in a bit of carrier oil to strengthen the rosemary or peppermint oil!
Ingredients
1/2 cup Epsom salt
6-20 drops of your favorite essential oil, like peppermint, lavender, or rosemary
5 tsp. carrier oil, which are typically vegetable oils, such as coconut or avocado oil (optional)
#2
Beauty enthusiasts will love this exfoliating blend, featuring ingredients that you can likely already find in your kitchen. Just add in a bit of fruity zest and salt to slough away all the dead skin from your feet, and follow it up with an exfoliating brush or pumice stone if desired to make you feel like you're at the spa.
Ingredients
1-3 fresh lemons
1-2 cups vinegar
3 cups Epsom salt
#3
Invigorate the senses and your skin with this foot soak that helps to improve circulation, thanks to a bit of ginger and your favorite oils. Your feet won't just look good, they'll also feel healthy and fresh… what more can you ask for?
Ingredients
1/2 cup ground or freshly grated ginger
5–20 drops essential oil of choice, such as lemon, lemongrass, or clary sage
6 tsp. carrier oil
Looking for a professional pedicure, including a foot soak? Find a spa or salon near you at Spafinder. Remember you can use your Spafinder Gift Card to purchase luxurious spa and beauty products the Spafinder Wellness Shop. We love to top off a foot soak with the Honey Heel Glaze from Farmhouse Fresh.  
Need a gift for a special occasion or just to say Thank You? Spafinder is the answer.
Most recent from Tips, How-To's, & DIY Spa