A Covid Friendly Zoomsgiving
---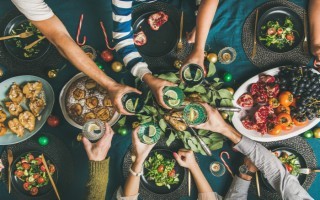 As we head into the holidays, we're all doing our best to keep ourselves as well as family and friends safe. So what does this mean for the holidays? Welcome Facetime, Portal and more.
Facetime
Design and decorate as if you were hosting because you are! Families are ready to share their meal even if it means virtually so get out the placemats and the cutlery, you've got a show to put on. From meal preparation to wardrobe and makeup, make the virtual session as memorable as you can.
Beauty Prep
The turkey will not be the main even this time but the zoom captures, the facetime snaps and the pictures might very well be. So while all of you search for nails, hair and makeup near me to figure out where to go, you should definitely make sure Nails, makeup and hair are on point for this event.
Coordination
Make sure to schedule a time where everyone will be available to congregate, if even for a few moments. No it won't be last year's Thanksgiving but this year's might allow you to invite more people on a virtual level. Maybe friends who couldn't be there last year or family that lives afar. This year is about inclusivity more so than ever for the holidays so make the best of this event.
Friendsgiving
Chums, buddies and besties are invited to this get-together this year. There's no awkward mingling of groups, now you can invite everyone at different times because well, not all our friends have things in common.
Grateful
All protocol aside, remember to practice gratitude. We are grateful for family and friends, now is the time to say it clearly and loudly. Be well this holiday season. We wish you a happy Thanskgiving.
Gifting
Know someone who might need a quick spa, salon or studio visit before the holiday? Well, here you go.
Most recent from Wellness