Learning from Generational Wellness
---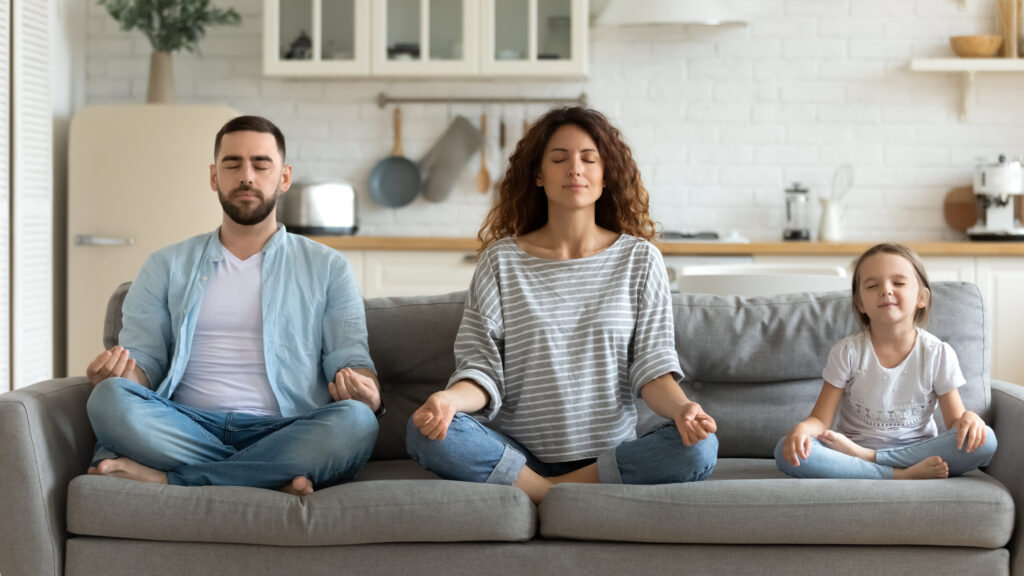 We all need wellness in our lives. However, the definition of this term, and the wellness trends it entails, varies by generation. The "cookie diet" was an actual thing in the 1970s, which many of us likely regret not being around for. The 1990s saw the rise of Jazzercise and Boot Camps, and the 2000s became all about spa and wellness days. These were the beginning of the beautiful generational wellness routines that have been shared for decades. We're all about mother-daughter spa rituals and the homemade face mask recipe that your grandma passed down to you. However, there's still so much more to explore! Here's a bit to know about the best ways each generation practiced wellness.
Baby Boomers (1946 to 1964) Focus on Physical Health
Physical health is top of mind for a Baby Boomer, and it makes total sense. The older you get, the more likely you are to visit the doctor regularly for physical health check-ups. This is a great goal to have, but there's also a missing piece of the puzzle: mental wellness. Those in the Boomer generation were often not educated about mental health the same way we are in 2022. Yet, Baby Boomers have an equal or even greater need for these services. Things like therapy and self-reflection can be incredibly helpful for Boomers and their mental health. Meanwhile, a trip to the spa helps to focus on both inner and outer wellness. A massage will ease anxieties, provide mental clarity, and release muscle tension, especially for those with health conditions or chronic pain.
Many Baby Boomers are set in their ways when it comes to beauty, and there's nothing wrong with this! They've used the same moisturizer or perfume for 20, 30, or even 40 years, and we love them for it. Rather than changing favorite beauty products, a Baby Boomer should take an inside look at the mind and body for their generational wellness routine.
Generation X (1965-1980) Time for Self-Care
Generation X often has a difficult time prioritizing self-care, as they're pulled in many different directions. Many in this age group are supporting both their children (even if they're adults!) and their aging parents, all while navigating spousal and friend relationships and/or working a job. This makes the act of wellness even more important, and it's as simple as a short walk each day. Exercise is essential for Generation X. Many women deal with hormonal changes due to menopause, men's metabolisms slow down, and those just entering middle age deal with their own set of challenges. We'd recommend speaking with your doctor or wellness practitioner to establish an exercise plan that manages both weight and levels of cholesterol, blood pressure, and blood sugar.
At the same time, you should also take time to relax and do things for yourself. Spend an hour or two at night watching your favorite TV show or cooking a meal with your spouse, or even planning a monthly or biweekly date night at a nice restaurant. This can help to balance your busy schedule and improve your generational wellness!
Millennials (1981-1996) Need for Wellness Routines
Millennials arguably need a proper wellness routine more than any other generation. They've experienced economic recessions, world wars, a global pandemic, and more in their 26-41 years on earth, and it's likely to have caused a few stress lines! They desire a holistic balance in their lives between their careers, families, health, and self-care routine. How do they get it? Through a mix of traditional techniques and the technology that they grew up with. This includes things like Peloton bikes, tracking sleep schedules with an Apple Watch, and letting Siri remind them about physical doctor appointments and yoga or Pilates classes.
Spa days are the ultimate treatment for this generation to relieve anxiety and stress while improving their appearance, along with a preventative skincare routine that's crucial for people in their 20s and 30s. Whether you're keeping the fine lines away or treating ones already starting to form, it's nothing that a bit of Retinol and relaxation can't fix!
Gen Z (1997-2012) Wellness is Key
The youngest generation grew up with an appreciation for wellness, both the physical and mental health aspects. Maybe it's due to their early exposure to social media and technology that promotes a healthy lifestyle. Or perhaps they've simply learned from the generations before them! A study by Campaign Live showed that 36% of Gen Z is willing to spend more on brands that support causes they believe in, while also showing "authenticity" and "heritage." It's not just about beauty products, but the empowering stances that they represent. Research also found that 52% of teens and 20-somethings are interested in beauty-wellness hybrids like hair vitamins, as they can be a solution to wellness issues.
Despite growing up in the influencer age, Gen Z has taken a holistic approach to health and wellness, similar to millennials. And new wellness trends just keep coming with this strong generation!
Tip: Use your Spafinder Gift Card to purchase spa and beauty products that bring more wellness into your life.
Most recent from Wellness