Quality Time Means Fall Memories
---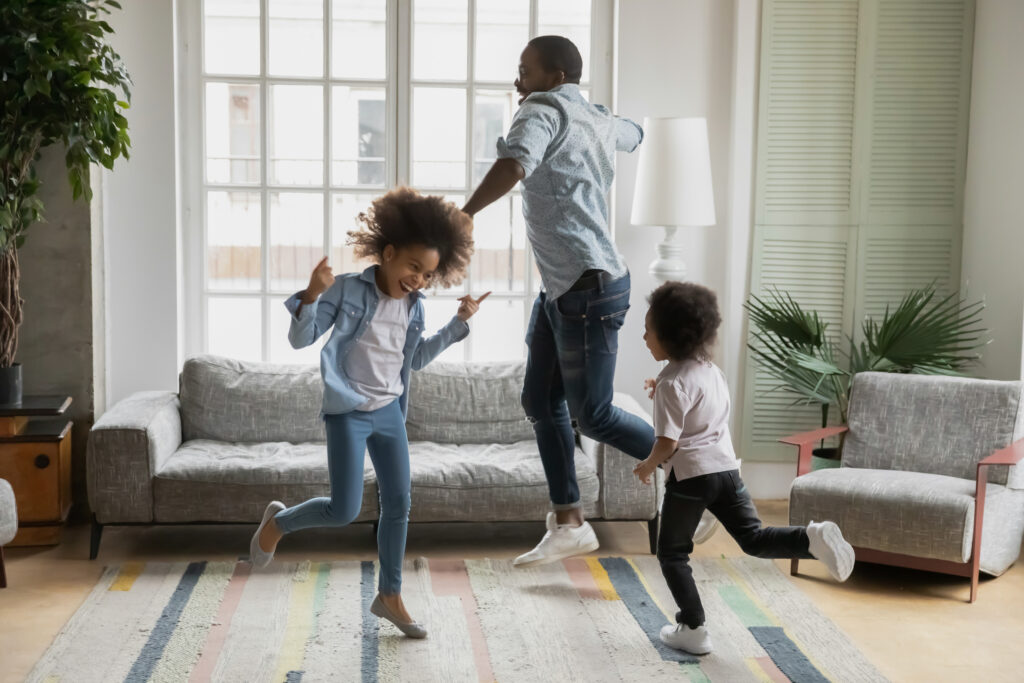 Summer is great and all, but who isn't excited for fall? It's a time for new beginnings and beautifully transformative nature. And fall is an excuse to pull your best scarves from the back of the closet. It also doesn't hurt that you get to enjoy it all with your friends and family while sipping a pumpkin spice latte or mug of hot chocolate. Whether you're nestled on the couch with blankets, out apple picking, or choosing your autumn-inspired spa treatment, these colder months deliver moment after moment of quality time. Here are our favorite fall activities that fathers and daughters, couples, best friends and everybody in between will enjoy!
Pumpkin patches
Pumpkin patches are essentially the fall version of a beach day, bringing people together at a vivid playground that people of all ages will enjoy. Families with kids can bond with little ones as they pull them in a cart around the decorative pumpkins or accompany them to the petting zoo. Baby cows, goats, and ponies, oh my! For older kids in the junior high or high school stages, the pumpkin patch presents plenty of photo ops. Hint: the giant pumpkin arches and carving stations were made to be documented on Instagram and TikTok. And some patches even have corn mazes… which are basically the PG-rated version of a haunted house!
Ready to nail down your fall beauty looks? (Pumpkin) spice up your nails with a gel manicure or pedicure that incorporate your favorite fall colors— and bring your favorite person with you. You can bond over the best autumn hues like brown, orange, burnt red, and black, all of which can be blended together to produce a magical fall masterpiece. Perhaps black nails embellished with sparkles to represent the earlier arrival of the night sky? Or a mix of green, orange, and yellow that pays homage to the changing leaves outside your bedroom window? You can even ask your nail technician to use a ginger or pumpkin aroma during your foot soak for extra fall vibes. Is there any better way to spend quality time with the family and friends and be flawlessly pampered this season? We didn't think so.
Unplanned gifts
Unplanned gifts are the most underrated love language. Even the smallest of surprises can make a huge difference to your loved ones, and it's never been more evident than during fall. Unplanned gifts can include things like taking your kids out to lunch after school for a well-deserved treat. After all, half-days at school are more common during holidays and weather shifts. You can also check off a few seasonal tasks, like raking the leaves, on your spouse's to-do list to lighten their load and show your love. If physical gifts are more your forte, there's plenty of opportunities to spoil your family this autumn! The change in weather calls for a makeup and fashion transition for most people, and you can gift your girlfriend a new vampy lipstick to replace her summer lipstick. Or maybe you can help her stock up on fall candles, available in every pumpkin spice, warm cocoa, and peppermint scent you can imagine? You don't have to spend a fortune to show care. And that's what unplanned gifts will prove all through fall 2022.
Hydrating facial
Every spa visit is an opportunity to pass down your skincare knowledge, especially when you arrive with your younger sister, daughter, or beauty-beginner best friend in the fall. The weather has a profound effect on your complexion and therefore, the section of the spa menu you're eyeing. Here's a hint… fall is all about hydration. Since dropping tend to dry out your skin, you the best hydrating facials are your best friends. We're talking moisturizing, repairing, and rejuvenating spa treatments that take back your rightful summer glow, even in autumn. While these vary from spa to spa, the ingredients you should look out for are hyaluronic acid, squalane, and glycolic acid… all of which lock in major moisture and create the best bonding moments for fall 2022.
Tip: use a Spafnder Gift Card to buy luscious hydrating products in the Spafinder Wellness Shop.