Shout Out to Our Wellness & Fitness Spa Partners
---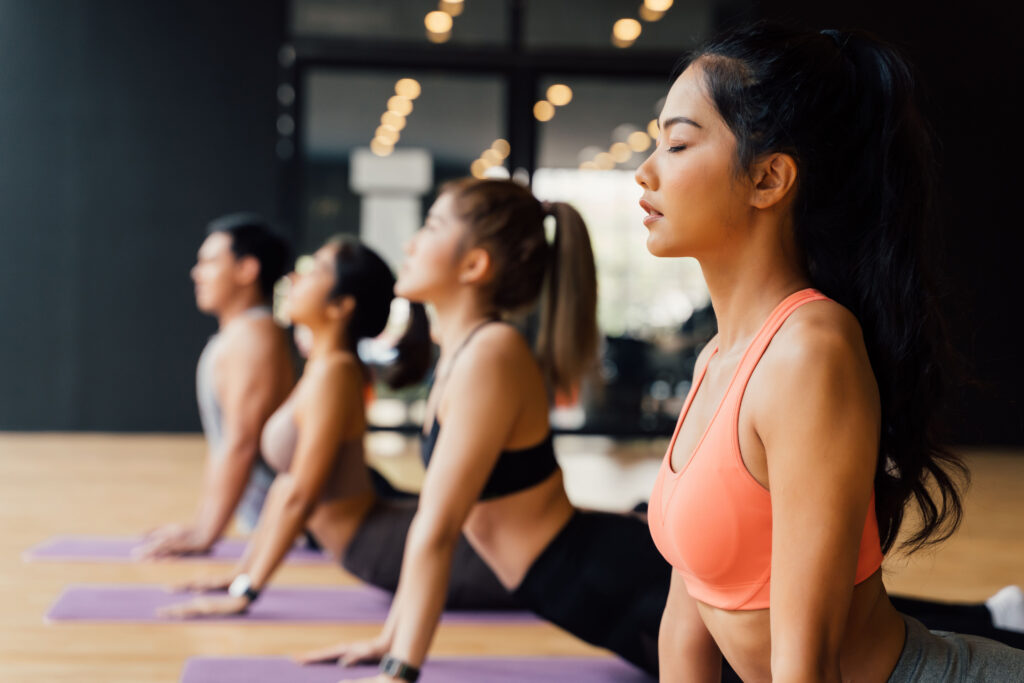 The average person believes the spa to be a haven for relaxation, recharging and radiant skin. Don't get us wrong, it definitely is. But what if you're a chronically active person who can't seem to sit still longer than an hour-long massage? Don't fret, as there are plenty of ways to flex your muscles and get your blood flowing during your spa weekend getaway. And it's all thanks to our spa resort and wellness/fitness studio partners! Many facilities encourage you to use your Spafinder Gift Card for custom classes for yoga, Pilates, and personal training. And when you are a guest, you can even step outside your comfort zone (and the spa doors) for a hike in the great outdoors. There's seriously nothing better than a Swedish massage or facial after your yoga session. Here are just a few of the fitness studios and spa resorts made for you:
Yoga
There's a reason why yoga is one of the most popular exercise techniques of all time and available on nearly every fitness spa menu…it's the best of both worlds! First, it requires concentration, balance and deep breathing exercises that help you relax, contributing to the "typical" spa experience. It also builds strength and increases blood flow on the fitness side. This ancient practice is an exercise that hardly even feels like you're working out, perfect for both beginners and experts. Try yoga classes at the Sahra Spa, Salon & Hammam at The Cosmopolitan of Las Vegas, which is ideal for all types of spa and fitness lovers.
Pilates
Similar to yoga, the art of Pilates is a low-impact exercise that's often used to improve both physical and mental health. However, Pilates is a little more intense and made to yield stronger results. During a session you will hold poses that target your core and aim to increase mobility, build strength and balance. Plus, you will improve posture to make you an overall strong being. However, you shouldn't be intimidated. Many fitness studios offer Pilates classes for people of all experience levels, letting you learn this exercise from the ground up, literally. We'd recommend La Prairie Spa at The Ritz-Carlton New York, which lets you work your core during Pilates and get a soothing massage before stepping into the iconic city of Manhattan!
Personal Fitness & Training
The first thing to know about Miraval Arizona Resort & Spa is that it's the ultimate spot for people who love both relaxation and workouts. It offers all types of physical activities like dancing and aerobics, horseback riding, Tai Chi and tennis to take your fitness game to the next level. However, we have a personal (pun intended) favorite: personal training! This involves working with a certified expert to develop a custom workout plan for yourself. You'll tell them about your goals, gym habits, favorite machines and more, and they'll do the rest/ Even if you're on vacation, a few days with a personal trainer at Miraval in Arizona will teach you many things to take back to your home gym. We love this for you!
Hiking
There's no fancy equipment, appointment scheduling, or even money involved in this exercise technique… just a pair of feet! Hiking is the act of going through long walks on a path or trail, taking in the beauty of nature as you get your daily steps in at the same time. Most of our fitness studio spa resort partners are based in absolutely gorgeous locations, whether you're a fan of the beach, mountains or grassy plains. Or, in the case of the Majorelle at Hotel Californian in Santa Barbara, CA, maybe it's all of the above? Hiking in this picturesque California town offers a view of the ocean or mountainous backdrop at all times…need we say more?
Fitness in Your Home Town
Can't get away for a spa vacation? No worries, Spafinder partners with a host of fitness and wellness studios and odds are you'll find a favorite in your home town. Check out this link for a fitness studio near you.