Simple Steps to a 10-Minute Mental Reset
---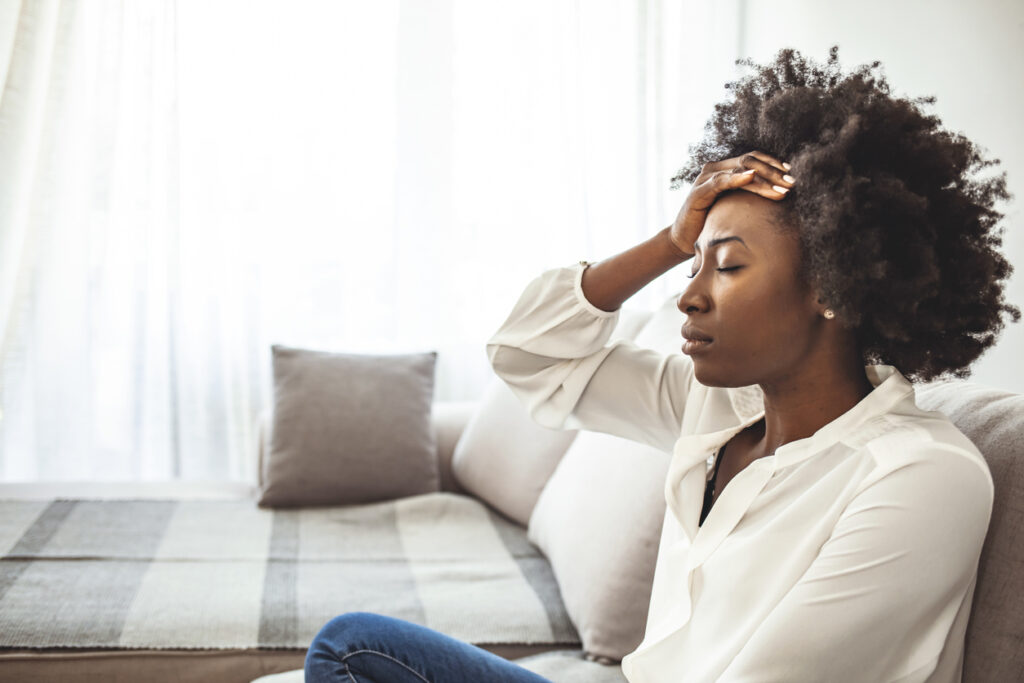 Just like you rest your body, you should also rest your mind. And what if we told you that it only takes 10 minutes? There's no need for a three-hour nap or Netflix binge. You just need to commit to a daily period of a mental reset and pause that increases productivity, mood, and general wellness.
Know that mindfulness works
Mindful meditation gained popularity in early 2020 as we began working from home and became overwhelmed by pandemic fatigue. But as two years have passed, both practitioners and practicers have discovered the timeless benefits of mindfulness techniques. Spending just ten minutes per day in a period of mental pause helps to reduce anxiety, improve cognitive function, increase energy, and simply let you be your happiest and healthiest self. And all it takes is a few minutes! Here are the best tricks for successfully practicing mindful meditation….
Understand your goals
Mindful.org describes mindfulness as the "basic human ability to be fully present, aware of where we are and what we're doing, and not overly reactive or overwhelmed by what's going on around us." It's a lot to ask as we deal with work, school, relationships. Not to mention, all as we enter year two of a global pandemic. However, this is precisely why mindful meditation is so important. First, you must assess what you're hoping to get from this practice before you proceed. Are you ready to stress less and sleep more? Energize your body for better workouts? Live in the moment and be grateful for everything around you? Increase your wellness or deal with an illness? Expect results for all of the above. Designated mindful meditation practices will better assist you with your goals. This leads us to our next tip….
Download an app
There are countless meditation apps right at your fingertips in 2022, including Calm, Headspace, and Buddhify. These provide guided practices on how to make the most of your 10-minute mindful meditation with personalized music, instructions, and more saved right to your phone. For instance, a gratitude practice may include five minutes of stating your greatest appreciations aloud, including names of friends and family, followed by five minutes of time alone with your thoughts. There are also guided instructions for techniques that help you face your fears, overcome imposter syndrome, reduce anxiety, and improve sleep schedules. Just download the best app for you, and find your favorite mindful meditation techniques that will assist in your daily affirmations.
Find your designated spot
Consistency is key when adapting to a 10-minute mindful meditation routine. This includes finding a spot where you feel most comfortable. You'll be returning to your spot on a daily basis to "suspend judgment and unleash our natural curiosity about the workings of the mind," as stated by Mindful.com. We recommend a spot that's plentiful with natural light, which has been proven to decrease your stress hormone levels. If possible, your spot should also be away from your home office to help you separate work meetings from mindful meditation. You can also invest in a few tools, like a meditation bench or pillow. These will help you get more out of your mindfulness practice and add tranquility to the room.
Don't skip a day (sleep benefits)
We don't know who needs to hear this, but there is no excuse to skip your mindful meditation practice (except for emergencies) for even a day. It only takes ten minutes, yet improves your physical and mental state to the extreme. Moreover, the countless benefits remind you that mindful meditation and a mental reset is the key to even more positive habits.
A study featured in Forbes discusses how 700 employees from across the world engaged in a three-week trial in which they practiced 10 minutes of mindful meditation each day. While 75% of participants felt negative emotions (stress, anxiety, anger) at the beginning of the test, a whopping 99% were feeling positive at the end of the 21 days.
10 minutes a day results in more sleep
Meanwhile, a separate study conducted by the Journal of Business Venturing, reported on by the New York Post, suggests that meditation helps to energize the body and make up for lost sleep time. The study states that a "70-minute increase in mindfulness exercises per week" is equivalent to an extra 44 minutes of sleep per night. And for those who don't want to do the math, that means that 10-minute daily mindful meditation practices can give you an extra 5 hours of sleep per week. How cool is that? This is even greater motivation to never skip a 10-minute mental reset session.
Learn why mindfulness leads to soul dreams and better sleep in this article from the Spafinder archives. Sounds dreamy!
Most recent from Wellness