Women's Wellness – Perimenopause
---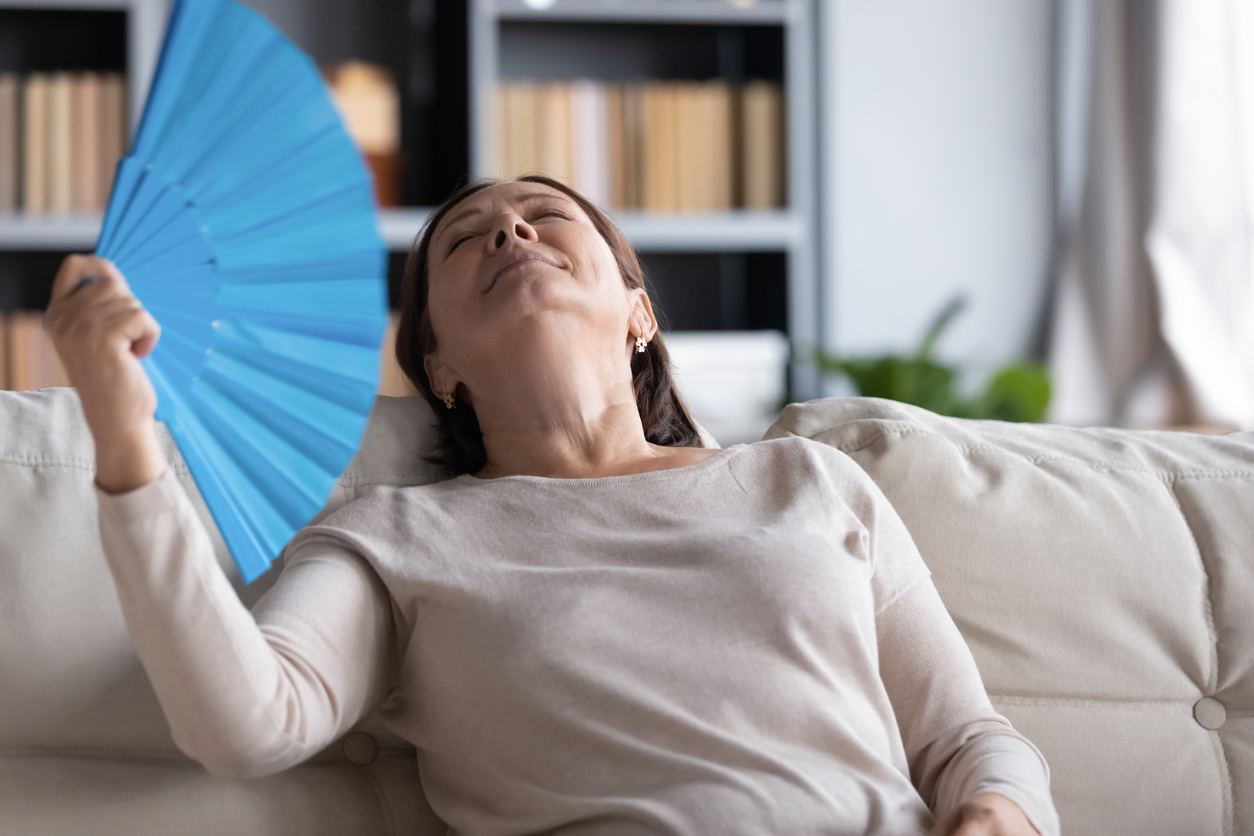 Perimenopause is a natural transition period that occurs in most women's lives, typically in their 40s or early 50s. However, perimenopause can begin as early as your mid-30s. But just because we all go through it at some point, that doesn't mean we don't have valid questions or concerns! Perimenopause is an uncertain time when women's bodies undergo hormonal changes that affect their physical, emotional, and social health… all the things that make up wellness. We aim to embrace the natural aging process without disrupting our sense of being in the process. The key is simply preparation. Understanding the stages of perimenopause and how to deal with them can go a long way in your post-fertility journey. Here are the top things to know.
Perimenopause is normal and natural
First things first, perimenopause is a natural process that nearly every woman will experience. That means there should be no shame, no embarrassment, and absolutely no fear about asking the nitty gritty questions! Known as the time period leading up to menopause, you'll typically know that perimenopause is in motion when your menstrual cycles are unpredictable. (Menopause begins after not having a menstrual period for 12 consecutive months.) Perimenopause can last from months to years, varying by person, during which time your estrogen and progesterone levels begin to fluctuate. Like traditional menopause, these hormonal changes can cause symptoms like hot flashes, night sweats, mood swings, fatigue, and irregular periods.
Help is here, and available
Casual reminder: asking for help is a sign of strength, not weakness! While your body is going through an unpredictable time like perimenopause, we'd encourage you to speak to your doctor, along with family and friends. This will help relieve both physical and emotional symptoms. Are the headaches or hot flashes getting intense, and starting to affect your daily life? Your general practitioner or specialized reproductive doctor may be able to prescribe or recommend habits that may reduce discomfort. In a state of anxiety or depression due to your changing body? Talking to your loved ones, plus others who have gone through the same thing. This can do wonders for your psyche. You're never a burden and can easily boost your wellness with a bit of a help, maybe even from Spafinder!
Lifestyle changes are a must
Making lifestyle changes can help women manage even the worst perimenopause symptoms, plus improve their overall health and wellbeing. Some of the most effective ways to do this include regular exercise, a healthy diet, stress reduction techniques, and getting enough sleep. You know, all the things that you should be doing anyway, but are essential for perimenopausal women. Cardio like jogging can help reduce hot flashes and improve mood, while a healthy diet rich in fruits, vegetables, and whole grains will keep your organs in top shape. Stress reduction techniques, such as yoga, meditation, or deep breathing exercises, can help manage mood swings and anxiety, while a night of restful slumber will keep your body feeling fresh and functioning at a great level. You've got this!
Self-care is crucial
Taking care of oneself is crucial for women's wellness during perimenopause. This includes practicing good self-care habits — such as treating yourself to a massage, morning journaling, sheet masks, and more! On top of getting enough sleep and exercising regularly, of course. Prioritizing your own wellbeing is always a must for women's wellness, but especially during the perimenopausal period. You'll get through it with your best friends, favorite skincare products, and a few tried-and-true exercise routines… trust us!