What to Know About Keratin Blowouts & Gel Nails
Published: Sunday, May 29th 2022
by Spafinder
---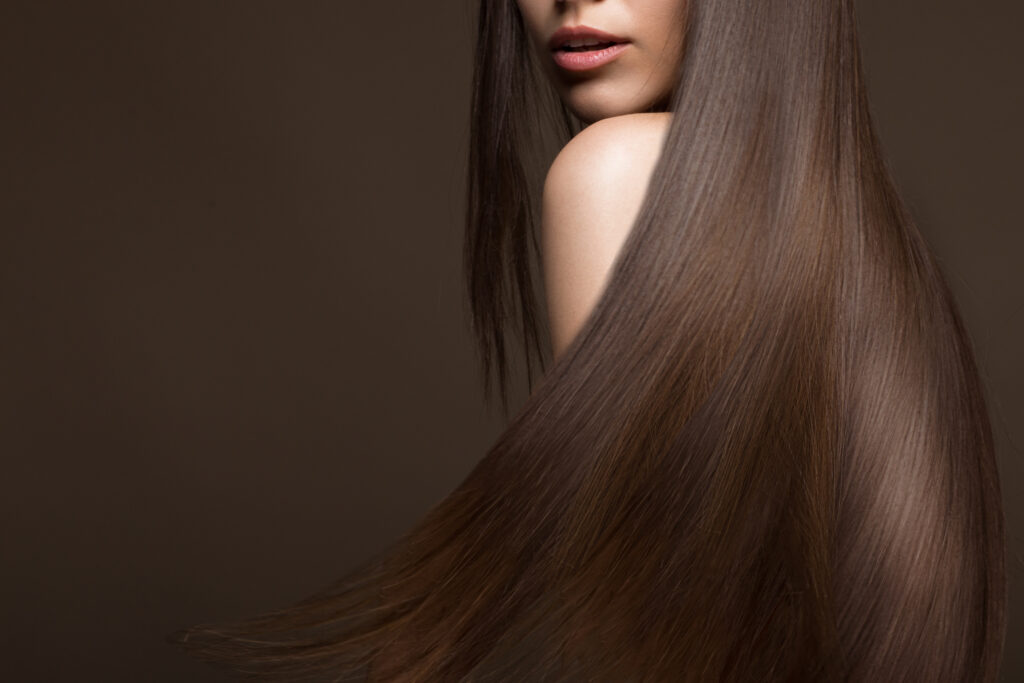 You can't go wrong with services that offer head-to-toe glow when planning your next spa or salon day. And we mean that in the most literal sense, with the best keratin blowouts and gel nail treatments. These beauty essentials work for both special occasions and everyday self-care, making them the perfect treat for summer 2022. Going to a June wedding and need your feet to look flawless in your new shoes? A gel manicure does the trick and lasts chip-free for weeks. Do you need a blowout that looks stunning while simultaneously shielding your hair against heat, humidity, and environmental stress? Keratin blowouts are your new best friends. They're underrated spa beauty treatments with top-tier results, and we're here to tell you why you need a keratin blowout and gel nail treatment in summer 2022!
Keratin Blowouts
What is a keratin blowout?
You may have heard about this little beauty treatment called a "blowout." It involves your hairdresser washing your strands and blow-drying into your desired style for an easy and exquisite look! A keratin blowout is similarly simple but also a bit unique. It's a smoothing treatment in which the outer layer is painted with this powerful protein, made naturally within the body and known as a building block for healthy hair. This keratin formula helps fill in the "gaps" in your cuticles, providing hair with more elasticity and strength. This creates easier styling, less frizz, reverses existing damage, and defenses against environmental stress. After the keratin is applied, your hairdresser will blow dry and style your hair like usual, leaving you with a gorgeous mane and so much more.
Why do I need one?
First things first, there are many things to love about keratin, especially during the summer. It's the perfect blend of beauty and science to let you feel gorgeous in your own skin (or hair), and the benefits speak for themselves. Many of us, especially those with curly hair, struggle with the frizz brought on by heat and humidity. A keratin blowout helps to stop frizz in its tracks while adding shine, smoothness, and strength. Need we say more? This hair technique is ideal for outdoor summer events like weddings and graduations. How so? Because you'll never worry about frizz in photos, plus smooth strands belong in any graduation day ritual!
Another reason we're fond of keratin blowouts is naturalness. There are no harmful chemicals or formulas that dry your hair. Since keratin is already found in the body, it's safe to use on all hair types and guaranteed for good hair days. Use it for your date night, wedding guest looks, or summer bash to discover why keratin blowouts are the real deal for self-care.
Learn about Brazilian Blowout keratin treatments in this Spafinder blog.
Gel Manicures and Pedicure
What is a gel nail treatment?
A gel nail treatment is the longer-lasting, summer-proof manicure and pedicure you've always wanted. No chips or cracks, just you and your gorgeous nails for up to three weeks! If we're being truthful, the gel nail procedure is pretty similar to a "regular" pedicure or manicure. The technician will begin by soaking your skin, trimming the nails, and performing a scrub and massage. When they start painting your nails is when the real magic happens. The technician will first apply a pre-mixed acrylic as a base coat before using the polish you have selected. Once each coat is complete, they will position your hands or feet under an LED light for roughly one minute, give or take. This helps to lock the color in place and guarantees that it stays chip-free for two or three weeks!
Why do I need one?
Two words: beach days. You'll never have to worry about the sand chipping the polish on your toes as you walk along the beach with your beau. Your polish will stay perfectly intact even as you play volleyball or frisbee with your best friends. Longevity is everything, and the gel manicure lasts for weeks against the environmental stress of summer. Of course, it doesn't hurt that you save time and money by going to the salon only monthly instead of weekly. This just means more "Summer Fridays" to show off your gorgeous gel nails!
Know before you go
Find nail services near you at spafinder.com —from gel, acrylics, paraffin dips, and nail art, there is something for everyone looking for a manicure.