5 Beauty Products That Deliver an Instant Eyelift Effect
---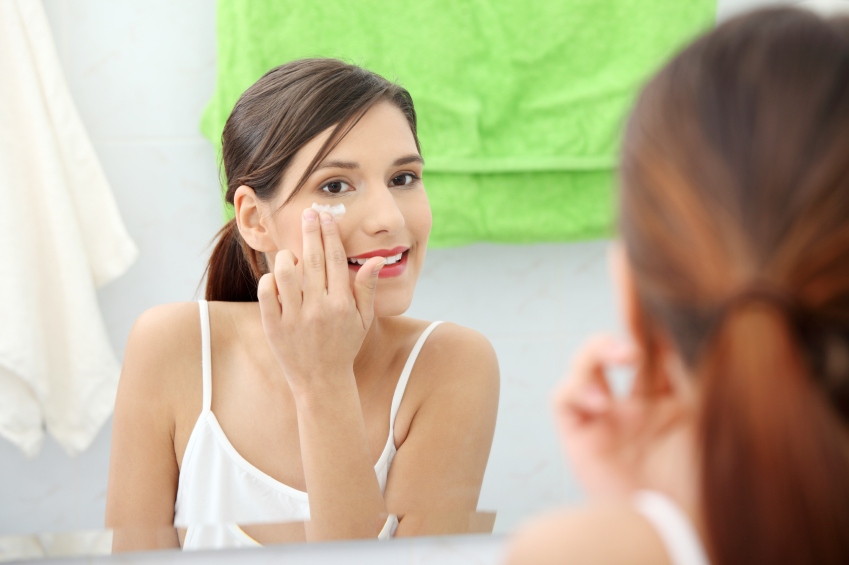 Squinting. Blinking. Winking. Rubbing. Lack of sleep. Yikes, we truly work (and take advantage of) the delicate, thin skin around our eyes. No wonder the eye area is among the first body parts to show signs of premature aging. Puffiness, dark circles, crow's feet…It's time to pay closer attention to our eyes and our eye treatments, particularly as we continue to further self-care at home.
Eye Care Products We Love
Here are five beauty products that provide what we've dubbed "instant eyelifts"—perfect for hydrating, tightening and promoting a more youthful appearance to the fragile eye area. Bonus: These eye treatments are much less expensive than a surgical eyelift!
*And here's additional eye-opening news—you can use your Spafinder Gift Card to purchase these skincare products straight from our popular Spa Shop. Your favorite spa, wellness and health brands are waiting.
Shop the Spa Shop Eye Care Collection
1.Wonderstripes The Instant Eyelift
Younger-looking eyes in mere seconds? Sign us up for this eye treatment—and fast! Apply the Wonderstripes eyelid tape into your eyelid crease for an instant lift. (Bye-bye sagging or hooded skin.) Available in sizes small, medium and large, $25
2. Priori TTC FX330 – Tightening Eye Serum
Four reasons to add Tightening Eye Serum to your beauty routine:
• It's chockful of antioxidants; benefit from ingredients like colorless turmeric root, green tea, grapeseed and licorice root.
• It's gel-based (i.e., lightweight).
• It promises Priori's natural and clean formula (sulfate- and cruelty-free, etc.)
• One pump of this product is enough for both eyes and helps protect against free radicals, boosts circulation and evens out pigmentation (i.e., dark circles and puffiness). $78
3. Sothys Paris Multi-Action Eye Contour
If we're being honest, this eye product resides in our shopping cart as we write this. Sothys is one of our go-to beauty brands regardless. And then we read this little fact about its Multi-Action Eye Contour that further validated our purchase decision: 30% reduction of wrinkle volume after one month of use.* $58

*Instrumental measurement on main wrinkles. Average result from 18 people who applied the product twice a day.
4. Jurlique Nutri-Define Supreme Eye Balm
This luxurious anti-aging eye balm favors those with deep wrinkles and normal to dry skin. The product applicator allows you to scoop just the right amount, so it'll last you quite some time, even while using it twice daily. And we like the sleek packaging. $89
5. Patchology FlashPatch® Rejuvenating Eye Gels
Affordable and effective, these eye gels hydrate in five minutes (though you can leave them on longer if you'd like). Place the pair of gels in the under-eye area and sit back, knowing ingredients like caffeine (which boosts circulation to brighten and reduce puffiness) and hydrolyzed collagen (it stimulates hydration and elasticity) will work their magic. These packets are perfect to toss in your travel bag or to use before (or after) a fun night out. $3
Learn more about skincare at the Spafinder blog: Top 5 Body Firming Creams That Really Work and 9 Simple Steps to Take Care of Your Indoor Skin.