Microneedling
---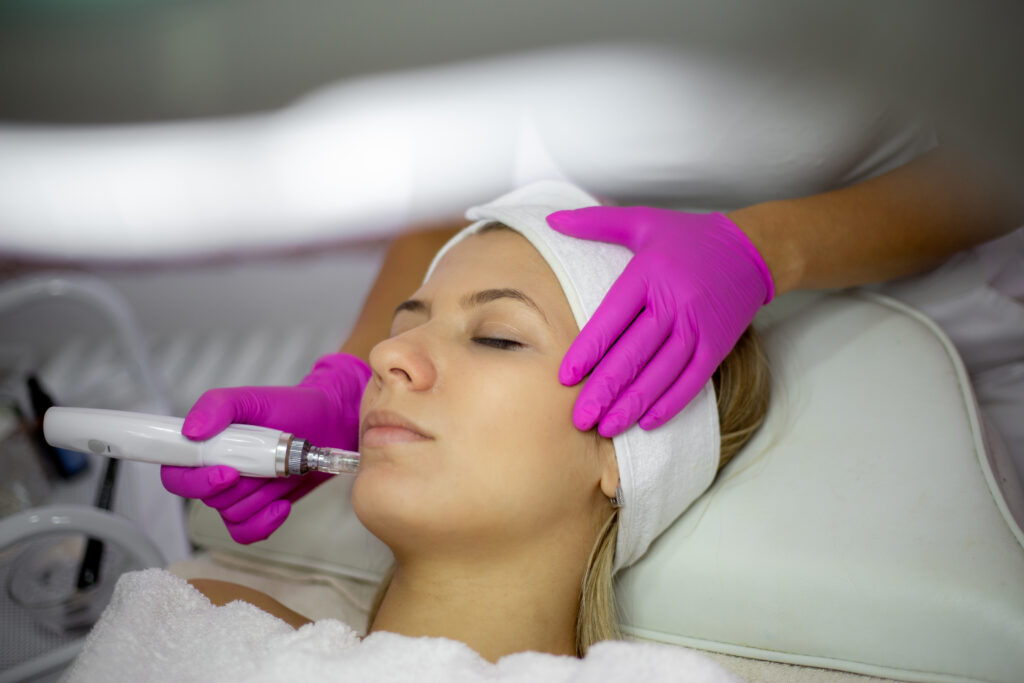 Pain is beauty. That phrase crosses our mind whenever we think of microneedling. After all, this beauty procedure involves needles, correct? But here's the thing of it: The end results to your skin are amazing. And there's nothing painful about that. Read on as we needle you about what microneedling entails.
What Is Microneedling?
The minimally invasive microneedling improves myriad skincare concerns by promoting collagen production. And it does so by using fine, extremely small needles that puncture the skin on the surface level. Sounds strange, yes, but microneedling activates the skin's own repair response by producing these tiny wounds that need remedied. So as your skin heals itself, it produces collagen. The results you can expect:
Improved appearance of scars (stemming from acne and stretch marks)
Diminished fine lines and wrinkles
Reduced hyperpigmentation
Better absorption of topical ingredients
Overall smoother, softer appearance
What to Expect
During a microneedling treatment, your skincare practitioner first applies numbing cream. He or she then runs either a traditional dermaroller or uses a more technologically advanced microneedling pen across your skin. Expect slight discomfort, like tiny pin pricks, a 30-minute timeframe and almost immediate results.
A short downtime complements these immediate results. You may experience sunburn-like tendencies—tight, dry, sensitive (perhaps swollen) skin—the first few days. Peeling or flaking may occur for a couple days' thereafter.
Additional Info
Achieve desired results through a series of microneedling treatments. Aestheticians and other skincare specialists recommend approximately four treatments, spaced about a month apart.
You can book microneedling in conjunction with your own platelet-rich plasma (aka, the Vampire Facial). Microneedling is also frequently used in tandem with radio frequency treatments.
Microneedling works for all skin types and tones. However, those with psoriasis, eczema and active cold sores or acne breakouts should refrain from microneedling.
Tools like BeautyBio GloPRO® Microneedling Regeneration Tool (a favorite of ours) make at-home microneedling treatments accessible. Some skincare professionals do caution against using these at-home devices, however, as they can cause scarring, skin damage or infection.
Keep Reading
For more information on microneedling, read:
Vampire Facials: Scary or the Latest Miracle Skin Treatment?
PRP: The Vampire Facial for Hair Loss
Bye Bye Wrinkles – Medi-Spas Look to Regenerative Treatments