Jumpstart your day with Pilates & Yoga
---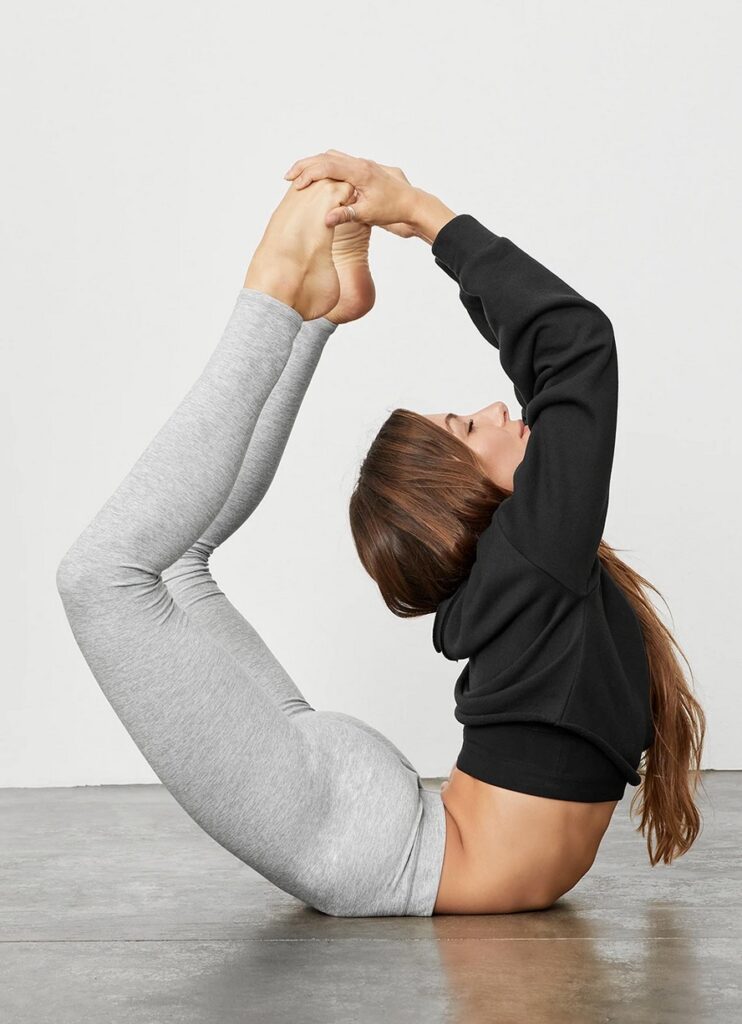 How do Pilates and Yoga make every day a little more meaningful, well it starts with mindfulness. When sun salutations and torture chamber devices bring fuzzy warm feelings into the pit of your stomach, you know you're starting your day off in the best way possible.
Pilates: It's your core that matters
The first time I took a Pilates class, all I remember thinking is, Hello Core. From a fitness perspective and a wellness perspective, we often run around in our lives with a nascent awareness of our body. Pilates brings every muscle to life and makes sure you are aware of every single movement. While fads have come and gone, Pilates is one that has not diminished in visibility. Its core philosophy to strengthen muscles makes this activity continuously relevant in our world and wellness.
Sprinkled around most cities, Pilates dedicated studios still bear a strong footprint. While Pilates mat instruction has gained traction in some gyms and virtual iterations, the studios truly provide the most impact. Designed to ignite your physical awareness, studio instructors provide the personalized element to ensure that you do activate the proper muscles to heighten awareness. This practice essentially provides the fundamentals to continue strength training and to pursuit other strength training wellness programs.
Learn more here and find a class near you by entering Pilates in the search bar at Spafinder.
Tip: If you can, try a few private lessons before you jump into a class. Individual instruction makes a world of difference.
Yoga an everyday ritual
In some parts of the world, yoga centers are packed with sun salutations and daily mantras. As yoga continues to become a staple for wellness routines, the instruction is intentionally set to activate your body in a heart centered way as well as align chakras. It begs the participant to focus on a mantra throughout the practice, set intentions for the day or the week and promotes introspection.
Plus, there are lots of types of yoga so odds are, you won't get bored. You can explore hot yoga, power yoga, Ashtanga yoga, Kundalini yoga, Hatha yoga and prenatal yoga – and that's just the beginning. Most Western yoga derives from Hatha and consists of asanas (physical yoga postures) and pranayamas (breathing exercises), and this handy guide from Yoga Journal has wonderful information.
Learn more and find a class near you by entering Pilates in the search bar at Spafinder.
Tip: Yoga is a discipline that uses the mind-body connection to reduce stress, increase flexibility, and enhance wellbeing. In short, it's a lot more than a fitness class.
Stay Safe, Be Smart
As we begin our fitness routines post-Pandemic, you'll find a lot of information about staying safe and COVID-free. Spafinder suggests you review these five quick tips, ask questions and always, always trust your own judgement.
• Ask before you go
Find out what your gym or fitness studio is doing to protect clients. Are they conducting temperature checks? Is equipment placed at safe distances? How often is the facility disinfected?
• Bring your own water, towel and sanitizer
Be sure your bring enough water to keep you going throughout your workout. And if you bring a towel, don't throw it just anywhere (yuck, germs). We suggest you use disposable towels or wipes for your faces or hands.
• Keep it clean
Before you get on a mat or touch a piece of equipment, clean it with a disinfect wipe – that's before and after! The facility may be cleaning equipment but nothing beats your personal attention.
• Practice the basics
You know the drill: wear a mask, practice social distancing and wash or disinfect your hands a lot. The basics are essential – even if you are vaccinated. And if you have any symptoms at all, please stay home.
• Take it easy in fitness classes
Check out class sizes before you go and try not to work out behind other people.Outdoor classes are still best and plenty of ventilation is crucial.