The New Year's Gift Guide
---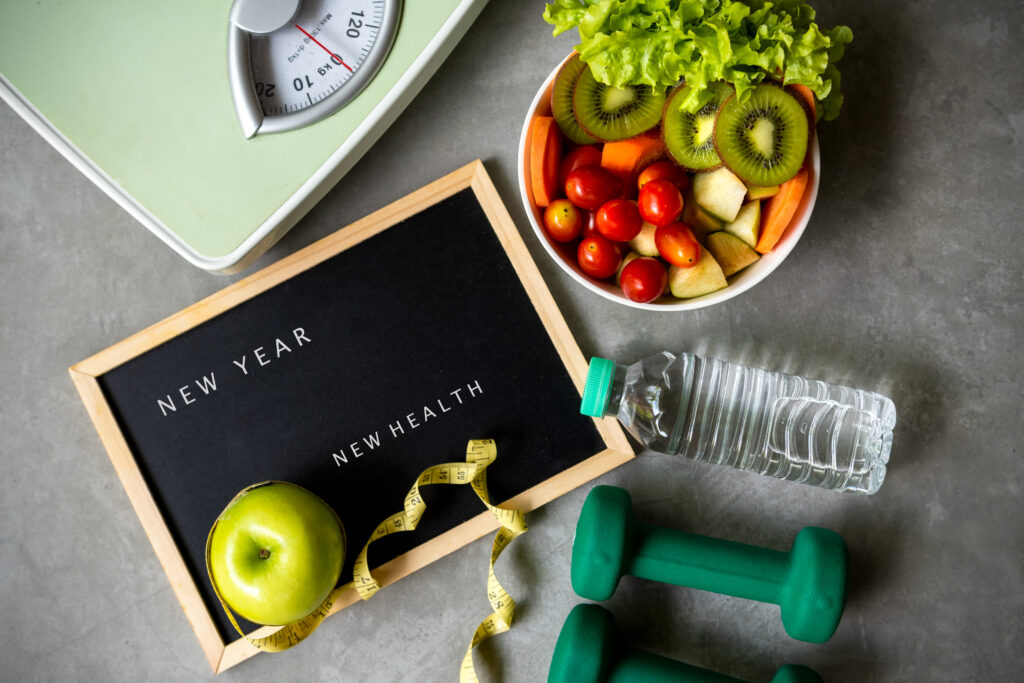 As much as we love New Year's resolutions related to your fitness routine, there's one thing we're not as excited about… packed gyms. How can you shape up your body and mind when you can't even secure a treadmill? And even more importantly, why go for a crowded gym and traditional cardio when you can have way more fun in specialty exercise classes? Many of our favorite wellness partners offer Pilates, yoga, barre, personal training sessions, and more, all of which are only a Spafinder Gift Card away. Hint hint. These classes will help you and your loved ones achieve your wellness goals in 2023, building habits that last a lifetime. Are you ready to transform your life with this New Year's Gift Guide? Here's everything to try at your local wellness studio.
Barre
You don't need to be a dancer to try a barre class, a form of low-impact exercise designed to target every muscle. There's no equipment required, except for, well, the ballet barre, which you use to perform a series of squats, pulses, and Assemblés to work out every feature. Full disclosure: your butt, thighs, legs, and arms may be a bit sore after the first couple of classes, but you'll get used to it. And it will be completely worth it when you realize that barre is the golden standard for strengthening the muscles and improving posture for a lean, toned look. Barre is a bit of a combination between yoga and Pilates that lets you channel your inner ballerina, and it makes the best holiday gift for the former or current dancer in your life! A perfect way to jump start your New Year's resolutions!
Pilates
Whether you're hoping to develop a more positive mindset in 2023, improve your posture and tone up, or all of the above, Pilates is about to become your new go-to exercise! These techniques can be tough but are totally achievable, teaching you to hold poses that target your core and aim to build strength and balance. We're talking about chest lifts, pelvic curls, spine twists and more to upgrade your mobility and posture. Plus, Pilates helps you look and feel better about your wellness routine. Most wellness studios offer Pilates classes, so why not sign up for a class before heading over to the spa for a facial or massage? You've earned it!
Meditation
Okay, you may not leave a meditation class with ultra-lean legs or a muscled physique, but you will transform your mindset and uncover ways to improve your mental health in 2023. How's that for a New Year's goal? There are many techniques to choose from depending on your goals — including Transcendental, mindfulness, guided and mantra-based meditation. If that last one sounds familiar, it's because we told you all about personal mantras and how they can help you get everything you desire in 2023 and beyond. Want that promotion at work, to get into grad school, or just to be happy and healthy through the new year (they're equally important!) Meditation can help you get there, and we can't wait to see you flex your mind with this centuries-old exercise.
Aerial Yoga
You may know the traditional yoga poses — downward-facing dog, seated-forward hold, mountain and tree, and more. Let's just say that they look a little different when you're hanging a few feet above the ground, which is the premise of aerial yoga. You'll be suspended in midair within a hammock or sling, doing a new set of moderate-intensity yoga workouts that helps to work out your abs in an incredible way. And the rest of your body, of course, but just wait until you see how toned you'll be with this gravity-defying exercise! Like traditional yoga, it helps to build balance, improve posture, and increase flexibility for a stronger and healthier you… and we're here for it. Gift your more adventurous friends an aerial yoga session to take their wellness routine to new heights, literally!
Good to know: check out this aerial yoga cheat sheet from our archives.