5 Pillars of Wellness
---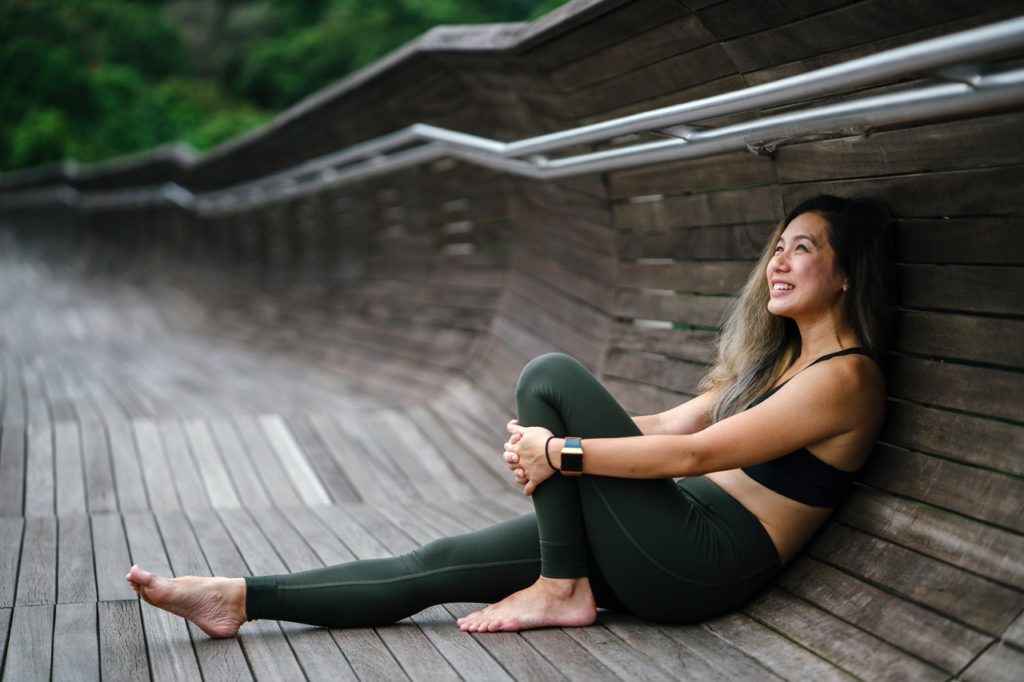 Everywhere you turn, there is a message to be well, get well, stay well and incorporate wellness in your life.  Drugstores brand it (we're talking about you, CVS), grocery stores shout it and even fast food chains like McDonald's invite guests to check out their healthy menus.  But what does wellness mean? And which components of wellness really matter? We think these five pillars are the foundation of a healthy, happy lifestyle–and after all is said and done, that's what wellness is all about.
The Sleep and Wellness Connection

The first pillar of wellness may surprise you: get enough sleep. The health gurus at State of Fitness[1] remind us that sleep is the foundation of rest and rejuvenation. And the amount of sleep you get has a big impact on weight loss, how your immune system functions and whether you feel happy or anxious. Experts recommend at least eight hours of quality sleep every night (more for children) to stay healthy. Having trouble catching enough Zzzzs? Check out Spafinder's timeless tips for a good nights sleep.
Attitude Is Everything

State of Fitness also reminds us that attitude plays a big role in wellness. If you want to improve your health and reach your fitness goals, you need to make a sincere commitment to carving out enough time to make your new lifestyle happen. Think about it: If you can't find the time to exercise–or you don't shop for nutritious food before you're hungry–you won't be able to achieve even minimal results. We think working with experts is a great way to adjust your attitude and discover what professional athletes and coaches already know–attitude is everything. Find trainers and fitness experts near you at Spafinder.com.
Nutrition

Healthy eating is expected on a wellness list. However, sometimes you need to put on your Trixie Belden hat and do a little sleuthing to stick to your nutrition goals.  As an example, let's revisit McDonald's. Show your nutrition smarts and order healthier options like the Egg White McMuffin (280 calories, 18 grams of protein) or a basic cheeseburger (300 calories, 12 grams of fat).[2] If you plan ahead and take time to choose with your health in mind, you can visit old favorites and avoid too may carbs and sugars.
Fitness aka Exercise

Like wellness tips, articles on how to achieve fitness goals seem to be everywhere.  (Check out Spafinder's Fitness Blog for ideas on everything from Bouncing Back After Baby to Finding Your Inner Ballerina.) And make no mistake; fitness/exercise is one of the most important pillars of wellness. However, to make exercise part of your life, it's essential to make a plan and mark it on your calendar. In addition, include both cardiovascular and strength training in your workouts, along with recreational activities like hiking or tennis.
Bring it All Together

And last but not least, as State of Fitness points out, lifestyle is where all of the pillars come together.  Forget about diets of the day and workouts that promise magical results. And don't limit wellness to special events like a wedding or reunion. Instead, make wellness a daily habit and surround yourself with people who also believe in thewellness lifestyle.  Plan your meals and get lots of sleep and you'll be on the way to a new relaxed and healthy you.
Give the gift of wellness with a Spafinder Gift Card.
[1] State of Fitness, "Health Components to Wellness: The 5 Pillars, "Justin Grinnell, January 2017
[2] The Daily Meal, "The Healthiest McDonald's Menu Items Gallery"