The Sounds That Heal Us
---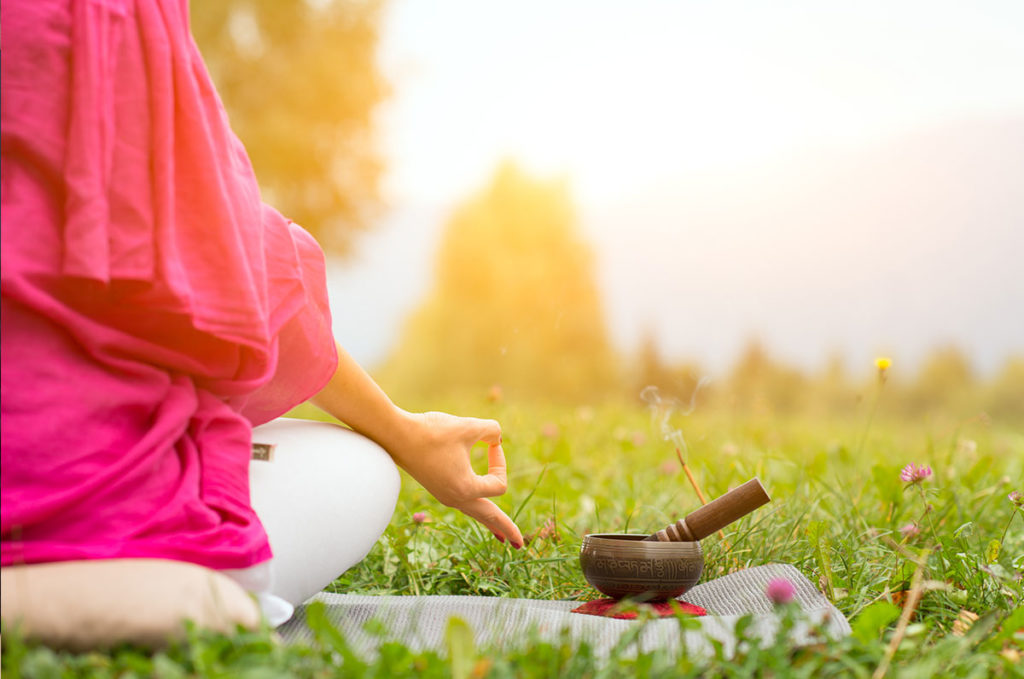 Spas have long used sound and background music to create a soothing atmosphere. Today sound is taking center stage as spa therapies centered on sound are being used to help us relax more quickly and balance our minds and bodies.
Sound Therapy: New and Ancient Techniques
We all know how deeply sounds impact us: the sounds of rustling leaves during a walk through the woods are soothing while the high-decibel noise of an airplane on takeoff is jarring and stressful.  Many sound therapies are based on "vibrational medicine," a concept that various systems (and organs) in our bodies vibrate at different frequencies, and if these natural frequencies are disrupted by emotional distress or illness, our health and wellbeing can be affected.

New technologies are making make sound therapies more accessible. At Kohler Waters Spa at the American Club in Wisconsin, the prestigious spa's signature wet treatment rooms feature Kohler's VibraAcoustic technology, a therapeutic water experience that blends music and sound vibrations.
Other spas turn to ancient and authentic sound therapies for healing treatments. Guests at The Lodge at Woodloch, located in the beautiful Upper Delaware River region of Pennsylvania, enter a meditative state in the spa's FLOAT Cabin, which is used in Woodloch's unique sensory deprivation and sound therapy experience. The water and solitude remove sound and light, and guests can stimulate their senses by adjusting the music and lighting. The soothing sounds– or lack of sound­– are said to create a state of relaxation with healing qualities for the mind, body and soul.  Think improved sleep, relief of muscular tension and better concentration.
The renowned Miraval Arizona Resort & Spa offers sound therapies in its Healthy Living program. Participants in the spa's "Chrysalis of Sound" sessions are invited to calm the mind and open the heart as experience leaders use Tibetan bowls, gongs, and mantras to center mind and body.  And hand-held drumming classes encourage guests to get rid of stress by rediscovering their "primitive spirits."  In Miraval's unique Himalayan Sound Bath, which is designed to increase clarity and decrease anxiety, participants float in a warm, therapeutic pool and surrender to healing vibrations played on sound bowls.
Therapists at the enchanting Six Senses Laamu in the southern Maldives include singing bowl rituals in spa treatments. And visiting practitioner Khun Sommai presented his Tibetan singing bowls during a residency, which included his vibration-based massage technique, Tok Sen. The use of singing bowls in healing is based on the idea that sound frequencies created when playing the bowls restore the flow of harmonious energy in the human body, creating a state of wellbeing.
Or… No Sound at All
The newest trend in sound may be found at spas and wellness destinations that offer the absence of sound and a more powerful focus on silence and nature. Silence is becoming a luxury, and experiences that help people restore inner silence and make contemplation possible are gaining in popularity.[1] The prediction?  Look for more silent spas and retreats like those offered at Mandarin Oriental properties, which offered its first "Silent Night" spa program in 2014.
Learn about a Spafinder editor's experience with vibroacoustic therapy.
Learn about how "good vibrations" can help you relax and heal.
Use  Spafinder Gift Cards for sound therapy and more at spas, hotels and resorts around the globe.
[1] The Global Wellness Summit, "8 Wellness Trends for 2017–and Beyond," December 13, 2016.