Weight-loss retreats- Eat to shed weight
---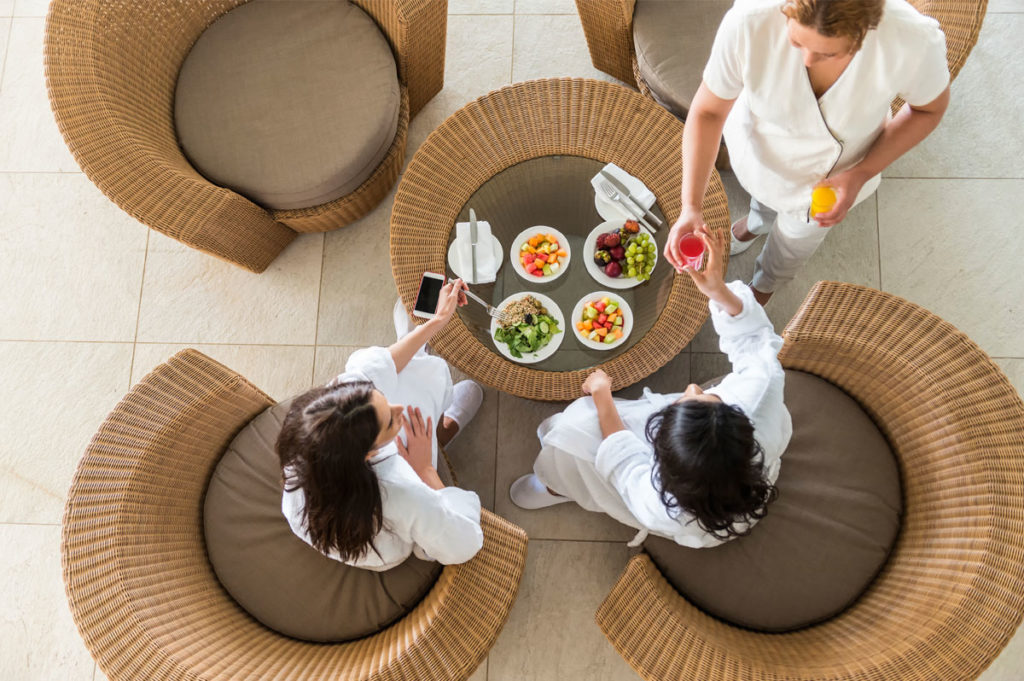 Say goodbye to those pounds while getting one-on-one health coaching, training, and relaxation at a weight-loss retreat. From personal training, nutritional counseling, to week long retreats — you'll lose weight while finding your path to well-being.
What makes you a candidate for this retreat?
You would like to be able to eat and lose weight
You would enjoy the individual attention of a staff focused on your well-being
You need help with workout/training program
Many of us struggle with weight loss, proper eating and exercise. Often media highlights different diets that might work for some but not all. When people pursue these diets and are not successful, it wears down one's self esteem and makes it difficult to keep a positive attitude.
With that in mind, many retreats have tailored programs where people can visit for varying timeframes to learn how to adapt their nutrition and also to adapt their activity levels. Physiological changes can facilitate weight-loss. Popular 'detox' programs are actually just ways to adapt different eating habits and eliminate the body of toxic foods such as processed, sugar-laden products that are spiking insulin levels as well as clogging your digestive system.
When visiting these retreats, what can you expect?
Expect honesty. Arrive with an attitude to learn. Many people perceive weight as a personal issue, but truth is there's a whole lot of of misinformation out there to undermine your sincere goals. Foods often labeled as 'low-fat' are stocked with preservatives the body can't eliminate efficiently. At a retreat, the focus is on education so you can eat and make choices that will leave you feeling great.
What to pack?
Sneakers, light hiking or walking shoes, casual clothing, exercise wear, hats, sunglasses and a positive attitude. Depending on the location, swimsuits and SPF too.
Which are great retreats around the country?

Nationwide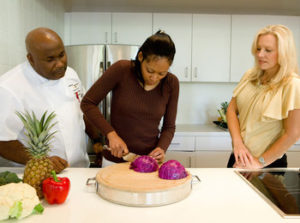 Miami
In Miami, the Pritikin Longevity Center located in Doral Florida has a premise of eat to stay healthy. The Center offers different retreat options to kick-start change for participants. Surrounded by tropical gardens, waterfalls, meditative labyrinths, championship golf courses, tennis courts, swimming pools, and guest rooms with private balconies, Pritikin not only treats nutrition but motivates guest to move. Activity is just as important so programs encourage mindfulness and movement.
Vermont
New Life Hiking Spa  is an affordable outdoor solution to wellness. Jimmy LeSage and his wife Kathleen have tapped into the idea that fresh air, exercise and wellness activities, down time for relaxation and healthy food as their ingredients to wellness. Participants at this retreat participate in programs where daily activity is encouraged and they are exposed to lush green mountains. Daily hiking, total body strength toning and yoga pair well with health-conscious meals as well as afternoon healthy eating lectures.  The facility even offers getaways abroad.
New York
Shane Diet and Fitness Resort was born when Ziporah and her husband David partnered on this love-child to bring a healthy harbor to those who needed to escape the city and immerse themselves in a healthy lifestyle. As avid believers in better fitness, nutrition and long-lasting change, Ziporah became a certified wellness chef from the Natural Gourmet institute in NYC.
Shane's Four Cornerstone Philosophy targets each individual component that's been proven to keep people from reaching and maintaining their ideal weights. The staff is comprised of nutrition and fitness experts who've been hand-selected for their great empathy and devotion to helping you become the best version of you possible. The support helps participants push past their perceived notions in a true mind over matter approach.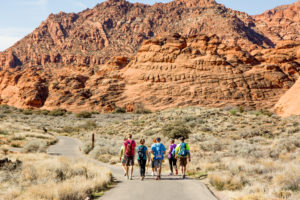 Utah
Visit the Movara Fitness Resort, located in the beautiful, red-rock, high desert of Southern Utah, this magnificent backdrop makes for 2-2 ½ hour hiking excursions. They spend the afternoon partaking in classes like kickboxing, cardio interval training, circuit training and more.
In this safe, judgment- and stress-free environment, guests completely cleanse their body of stimulants and toxins. By the end of the week, it is a spiritual and physical journey. Guests come to terms with the concept of self-care. Lectures provide concepts on curbing emotional eating, managing stress and proper nutrition. Experts address the cognitive factors that may contribute to an unhealthy lifestyle as well as how to implement healthy behaviors into regular life. Concepts such as eating well can indeed taste good and make you feel satisfied. Movara also offers personal, one-on-one sessions with our registered dietitian, nutritionist or life-coach.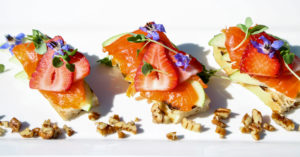 California
For a boutique approach to Wellness, the Veravia Retreat is a great alternative. This intimate setting only accepts a limited number of guests a week to focus on individual needs and goals.
The goal is to provide participants with the maximum results possible during their stay at this luxury wellness resort as well as continued results after returning home.
With customized programs based on their individual needs and goals and designed for long-term results, an in-depth behavioral health component creates lasting behavioral changes. One on one individual sessions and integrated holistic approach that combines Eastern/Western philosophies, provide an a fully integrated multidisciplinary team designed to help with goals.
To stay on top of the latest wellness news, receive spa offers and get special members only on day spa/weekend retreats, click here.