Spa 101: What is a Couples Massage?
Published: Thursday, February 7th 2013
by Spafinder
---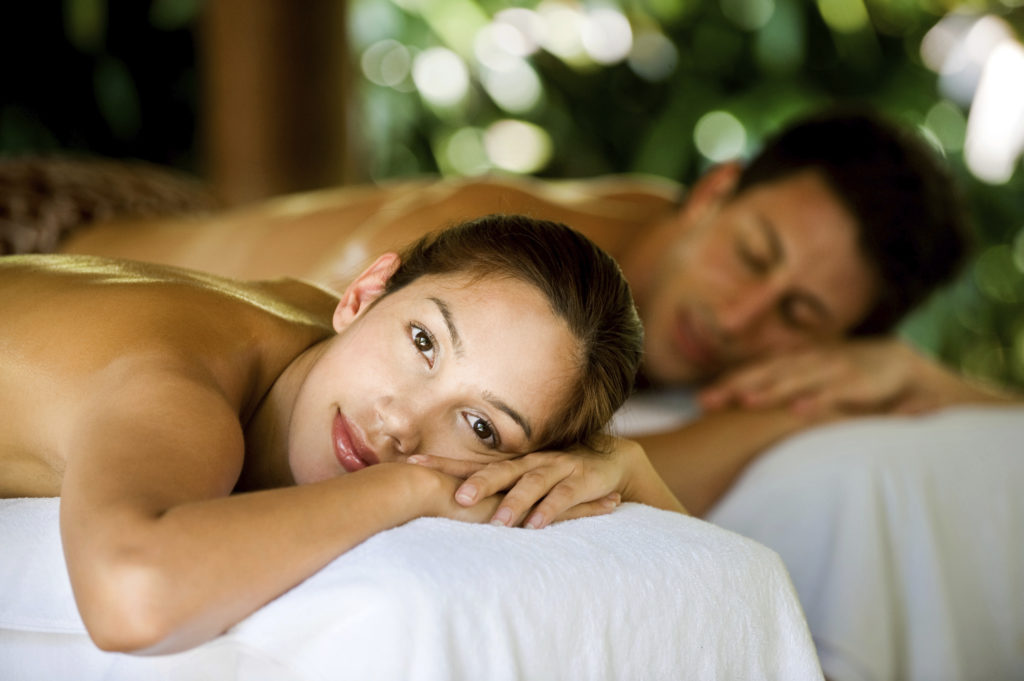 They say everything's better in twos (or maybe I've just heard that my entire life because I'm a twin!), but when it comes to a couples massage, there's no doubt—this massage for two offers double the benefits and double the relaxation. So what is a couples massage? OK, so technically we all know what it is: a side-by-side massage designed to be shared with a significant other or BFF where you can enjoy some bonding time. But we discovered it's actually so much more than that. Here's the rub:
Benefits of a couples massage
"It is always great to give the gift of massage to a loved one, but we often forget to take care of ourselves as well," says spa director Leah Strohecker. We agree and think, what better way to do so than with a couples massage?
Receiving a massage together in the same room allows two people to completely relax and release personal or mutual stresses, Strohecker says. "The relaxing spa setting opens an avenue for couples to find comfort and a safe haven to unwind, sense the valuable presence of one another, and enjoy renewal together." (Not to mention the additional benefits of a massage, such as prevention of injuries and more.)
A couples massage: Two's company means just about anybody
Newsflash! There's no hard and fast rule that says a couples massage has to be strictly for couples. Reserve a dual massage with mom, your boyfriend, or anyone else who might be hesitant about spa-ing—having a treatment for two provides an excellent entry into the world of spa and will help uncertain spa-ers feel at ease; eventually it may even lead them to try other treatments. Body scrub, anyone?
Plus, massage can "be a celebration and exploration of the power of human touch. When you share the experience as mother-daughter, sisters, or even as close friends, you express your personal appreciation for the other person and how grateful you are to have them in your life," Strohecker continues.
A couples massage also shows the other person that you are comfortable sharing your personal space and feel completely relaxed in their presence, she continues. "In a sense, you are letting your guard down and feeling safe in the [company] of the other."
And, ok, so what really happens after a couples massage?
Amp up the romance factor not just around Valentine's Day but all year round by booking a side-by-side massage. A massage with your significant other is the "best spa treatment to boost the libido…giving [couples] quality time in a sensual environment," says Tere Ochoa, spa manager of Rancho La Puerta. Sensual indeed—couples massage can take place beachside under the stars, in-guest room at a spa resort or hotel, or in a designated treatment room appointed with luxe amenities—fireplace, soaking tub, shower facilities, etc., depending on the spa.
"At The Westin Maui Resort & Spa, we encourage couples to enjoy playful moments in the whirlpool tub after a relaxing couple's massage in the privacy of their spa room," Strohecker tells us. "The experience is most uplifting!"
The rest you can leave to the imagination.
Find out where to get a couples massage!
Most recent from Relationships