KNOW BEFORE YOU GO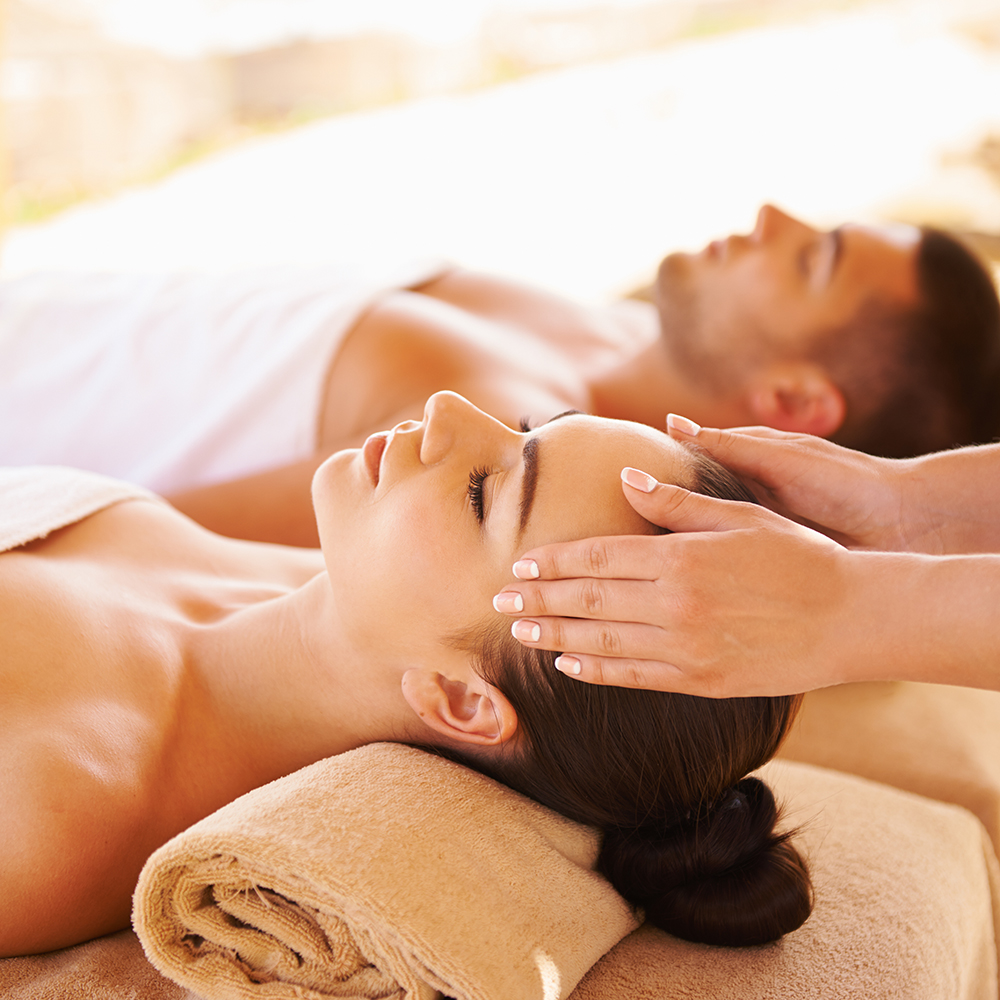 COUPLES MASSAGE
A couples massage allows partners to experience massage together in the same area as one therapist works on each person. Some spas turn this into a romantic event that can leave guests starry-eyed, setting the treatment in a special room or suite large enough for two, beachside underneath the stars, or in the couple's guest room at a hotel or resort. For an extra-special touch, rooms reserved for side-by-side massage treatments may feature cozy spa fixtures such as fireplaces, shower facilities, Jacuzzis, and dual soaking tubs, and some spas offer irresistible amenities like champagne and strawberries as a sumptuous treat. Many spas offer treatments à deux so spa-goers can share a pampering experience with a significant other, but a couples massage isn't just for romantics. Mother-daughter duos and best friends may also enjoy side-by-side services. For couples, this form of massage can offer a double dose of benefits. The tandem treatment invites couples to get a bit closer and reconnect, and it can enhance intimacy and teach each partner how to take care of the other.
Plus, select spas allow lovebirds to get in sync by offering sessions that teach massage techniques. Pampering and rejuvenating facials, massages, and other treatments in half- or full-day increments can make up a whole spa package for couples. Learn more about couples massage in Spafinder's Guide to Couple's Massage. To help you find the massage that fits your specific needs, read Spafinder's guide to Which Massage is Right For You?, or select one of the links on this page for a different massage type.
MORE MASSAGE & WELLNESS IDEAS
LEARN MORE ABOUT COUPLES MASSAGE AND WELLNESS
2022 July Moon

It's Summer and this July Moon, it's time to rejuvenate from the first few months of the year to look ahead to the last. With the changing of the tides,

3 Essential Oils to Boost Relaxation

If stress happens, turn to the natural healing properties of essential oils to tackle it. Here are our top three recommendations.

Reduce Stress with Flowers of Bach – For You & Your Puppy!

Looking for a natural solution to tone down negative emotions in both yourself and your animals? Look no further than Flowers of Bach.