What is a Spa?
---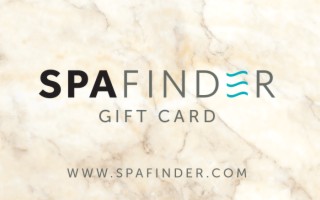 We here at Spafinder live, breathe, and die spas. We're all about spreading the wellness gospel because going to a spa can benefit your mind, body, and soul. Caring for yourself at a spa can help reduce your chance of illness and add years to your life. But you might not even know what a spa is (we get it!) and need an introduction to the world of wellness.
Spa Defined
Spas are defined as places dedicated to promoting wellness and healing the body through massage, facials, and other types of treatments. They can vary from locations where you receive a basic experience like a massage to a destination where you enjoy the benefits off spa and wellness for days and weeks at a time.
Types of Spas
The most basic spas usually focus on a single type of treatment. For example, barebones massage facilities focus on just the massage. That way they keep costs down and pass those savings onto you. They often reflect spas found in Thailand with curtained off areas or small rooms all meant for massages. There are similar places designed for facials although the rooms would look differently. They are meant for regular use and are typically more affordable. Massage chains are another example of these types of spas. (Although please note, you cannot use a Spafinder Gift Card at Massage Envy.)
Day spas offer the same treatments as these smaller spas but have a larger menu of treatments. You can get multiply types of services here like a massage, facial or scrubs. They also often have extras like spa showers, hot tubs, and saunas. So you might spend a few hours longer than your just your treatment making use of all the extra amenities.
Destination spas expand on the day spa experience by making it a multi-day wellness-fest. While your visit might include lots of treatments, you could also join an exercise class, explore a hike, and partake in adventure activities. The types of destination spas vary from place to place because they are designed to make full use of the location they are in—embracing nature and the area's beauty.
Spa Treatments—What to Expect
Going to a spa for the first time can be confusing. You might be unsure how much to undress or where to keep your stuff. Or you could be unsure about tipping after your treatment. That's why we've catalogued simple how to's for different types of treatments on our blog here. We've also included some of the most popular treatments below:
What to Expect During a Facial?
Skincare regimens are personal, and we all have individual reasons for turning to professionals while on our quest for a luminous complexion. Perhaps we want to slow down the signs of aging or tackle an acne outbreak. Maybe it's to just feel downright pampered. For those new to the spa scene, here's everything you need to know about your first facial skincare treatment.
Six Tips for a Stress-Free First Time Massage
Going to get a massage crosses your mind frequently. You may even have a gift card. And now you've finally booked that appointment for a little me-time (hooray!). As your spa day approaches, these six touch points will help first-time visitors have the ultimate relaxing massage experience.
Curious about Injectables? Here's a Guide
Nearly everyone these days knows someone who has gotten Botox, Juvéderm, or any of the other injectables offered at your local medical spa. But how many of us really understand what each of these treatments really does and why? Check out this comprehensive breakdown on everything you need to know about injectables!
Spafinder Defined
Now that you know what a spa is, you might be interested in giving one a try. You've come to the right place. Spafinder is a site dedicated to finding you the best spa for you. While we love to promote spas and wellness through our Spafinder Gift Card, we also pride ourselves on offering the best collection of spas around the world. Simply use our search feature to find a spa or treatment near you and call to book an appointment. Get excited—your world is about to be turned upside down in terms of health, wellness, and overall happiness.
What is a Spafinder Gift Card?
A Spafinder Gift Card is a universal gift card designed to be used at thousands of spas around the world. The gift cards can be used for a wide variety of treatments include salon services, spa services, exercise classes, and even for products in our Spafinder Spa Shop. The Spafinder Gift Card makes an excellent gift for anyone on your list and it's perfect for last minute gift giving since cards can be purchased on our website and immediately emailed to the recipient.
You can also purchase Spafinder Gift Cards at many retail locations like grocery stories or Costco. It's a perfect gift to stock up on for last minute birthdays and hostess gifts.
How Do You Redeem a Spafinder Gift Card
You have the gift card; now how do you use it. Go online and browse the spas in whatever area you choose—remember Spafinder Gift Cards work worldwide. You can search by spa or treatment type depending on what you are looking for.
Peruse the spas and decide on which one you'd like to go to. On the spa's Spafinder profile, double check that they accept Spafinder gift cards. The large majority of spas accept both multi-use gift cards and single use gift cards. A small percentage have different policies. Be sure to check their profile.
Book an appointment with the spa for your desired treatment. While on the phone, mention you'd like to use a Spafinder Gift Card. It's always good to give the business a heads up in case their policies have changed.
If your treatment is more than your Spafinder Gift Card, then you can simply pay the difference. If it is less and you have a multi-use Spafinder Gift Card, then you can save your balance for another treatment at the same or another spa, exercise studio, or even shop the Spafinder Shop. If you have a single-use Spafinder Gift Card, we recommend you add on some treatments to get your monies worth. Or inquire about the spa's tipping policy—some spas allow tips to be covered by a Spafinder Gift Card.
Make Spa Part of Your Routine
Spas are luxurious but participating in spa and wellness treatments is essential for your overall health and wellbeing. Regular treatments can help improve the look of your skin and help with muscle recovery after a workout and reduce your overall stress.
While some spas are once in a lifetime experiences, taking time out for you and your wellbeing should be on the top of your list. And Spafinder believes you deserve some probably very overdue TLC.
The best way to make wellness part of your regular day to day is to book an appointment today. So take the plunge (maybe into a hot tub or, for the brave, a cold tank) and choose a treatment you've always been curious to try. It could be the start of a long love affair with spas, wellness, and living with less stress and more happiness.