Mother's Day Destinations! Day Spas in NYC
Published: Friday, May 6th 2011
---
This Sunday is Mother's Day and we can think of no better way to spend a day with Mom than to indulge in some pampering and relaxation. After all, there is nothing that your mom deserves more than some time off to kick her feet up and take in a beauty treatment or fabulous massage, and there is no one who she'd rather enjoy that time with than you! We've selected a few day spas in New York City that are particularly perfect for a Mom & Me Spa Day this weekend.  Here are a few suggestions: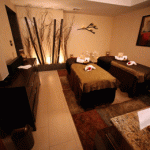 Spa Martier – Conveniently located in Midtown East this luxurious spa location offers modern treatments like the Nano-Silver Facial –  silver is coming to be known as one of the best natural anti-bacterial agents. The spa also offers a sumptuous 24kt Pedicure, a treatment fit for a Queen (or your Mom)! And next door , you'll find the adorable Caffe Martier where you and Mom can share snacks or a light lunch.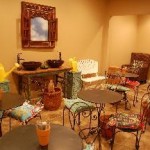 Just Calm Down Spa – With all the charm of a whimsical B&B, this spa is a particularly special treat for mom since all treatments are tailored to each client and include homemade products! With creative names like "Venus On The Half Shell," "Cool Hand Luke" and "The Malt Shop," you and Mom will surely want to sample more than one treatment!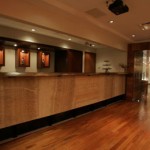 Townhouse – With separate floors for men and women, privacy for you and Mom is a sure thing at Townhouse!  Perfect for a spa day full of mother-daughter bonding, the Phoenix Suite is a great escape where you'll be able to unwind before your treatments while watching movies on a large LCD screen, and then wash away any worries in the suite's private steam shower! Massages are customizable and couples packages are available so that you and Mom can do your treatments side by side.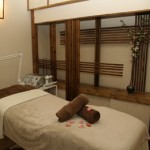 Moonflower Spa – Boasting superior customer service and a serene and calm environment, this minimalist spa setting is the perfect place for a relaxing and therapeutic experience. Conveniently located near Grand Central Station, this Japanese influenced spa has some of the most lavish treatments available, including an anti-aging Caviar Luxury Facial!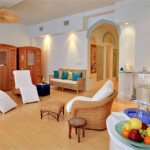 Sphatika – A unique sensory experience, the beautiful quartz crystals that decorate this bright space create a special energy for you and Mom to relax in. The spa offers two- and three-hour Sphatika Experiences in an intimate space high above Columbus Circle, and is a must-visit for skincare product junkies who are interested in trying Sphatika's top–of-the-line holistic blends.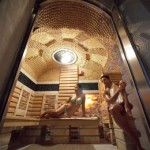 Aura Wellness Spa – Located in Koreatown, Aura is the perfect place to try something new. This spa is famous for their grottos made of yellow loess soil,bio-ceramic stones that soften skin, Ashiatsu treatments and Korean body scrubs.  Make a day of it and enjoy some Korean cuisine at one of the nearby restaurants!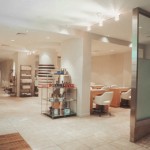 Acqua Beauty Bar – If you're treating Mom to a day of shopping around the Union Square area and are looking for an affordable escape from the busy streets, stop into Acqua Beauty Bar for an indulgent mani-pedi! Ask them about their Indonesian Ritual of Beauty treatment, a recent addition to their spa menu that includes a ground-rice scrub and massage with fragrant oil.

Do you have a favorite day spa in New York City that you'll be taking your Mama to this Sunday?  Share it with us in the comments!
Most recent from Relationships