Come On Get Happy – March 20 is Happiness Day
---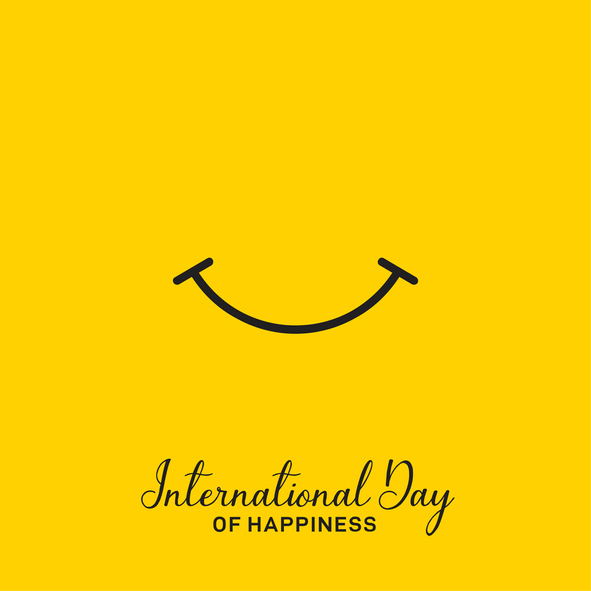 You (or your mom) might remember dancing to The Partridge Family's popular theme song, "Come On Get Happy," way back in the '70s. Today, the United Nations keeps that beat alive by celebrating the International Day of Happiness every March 20. It's a special way to recognize the importance of happiness in the lives of people around the world –and to remind us that happiness is much more than the balance in our bank accounts.
A Brief History of Happiness Day
The General Assembly of the United Nations named March 20 the International Day of Happiness in mid-2012 to acknowledge the importance of happiness and wellbeing as a universal goal. According to the United Nations website,  the International Day of Happiness recognizes the need for a more inclusive approach to economic growth through sustainable development, poverty eradication, happiness and the wellbeing of all people.
Good to know: The resolution was initiated by Bhutan, a country which has recognized the value of national happiness over national income and famously adopted the goal of Gross National Happiness over Gross National Product.
5 Ways to Kick Start Your Happiness
Each year, millions and millions of people celebrate January 1 by making New Year's resolutions to get healthier. We say make the International Day of Happiness the day we resolve to find opportunities for more happiness in our lives. Here are a few ideas:
• Visualize happiness – literally. Take a look at these heartwarming photos by UN photographers and we promise you'll feel happier in minutes. Then start your own collection of photos that make you happy and share with us on twitter or Facebook.
• Create a happy tummy. Remember, what we eat or drink affects how we feel. Start each day by making your tummy (and blood sugar levels) happy with a healthy breakfast of protein, fat and carbs.
• Discover the joy in giving back. It's important to keep in mind that being happy doesn't mean being self-absorbed. Volunteer your time for a cause you care about and you'll find more rainbows in your life. Even the reaction to your smile or sincere compliment will brighten your mood.
• Turn off technology. This article from the Spafinder archives reminds us that there is a strong connection between screen/phone time and anxiety/depression. Take a hint from top wellness travel destinations and add some digital detox in your life.
• Sometimes content is enough. Happiness is an important goal, especially when it adds up to more than dollars and cents. But being satisfied with your life can be more important. Learn more here.
The happiness website, Happiness.com, explains that the theme for the International Day of Happiness 2021 is Keep Calm. Stay Wise. Be Kind. We think this is excellent advice after a year of COVID and we look forward to finding new ways to find happiness for ourselves and others.
Good to know: Get involved by sharing the Coping Calendar and joining the 10 Days of Happiness coaching program.