Valentine's Day Gift Guide — Experiences You'll Treasure
---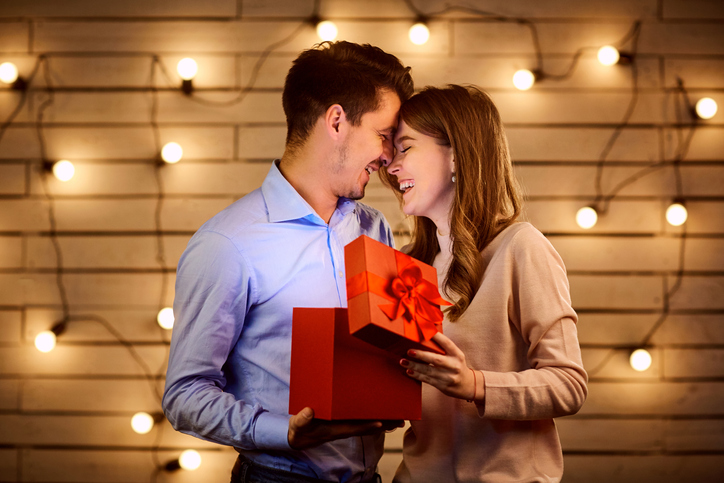 February 14 is just around the corner and any love expert knows that Valentine's Day isn't just about flowers and chocolates. It's also celebrated with the best spa experiences! There's nothing more special then indulging in sweet massages or facials with your favorite person, whether that's your partner, best friend, mom or yourself. Imagine this: getting pampered by the loving hands of your spa therapist as you gossip with your girl squad and sip champagne. Or you are snacking on chocolate-covered strawberries with your spouse as you lounge in bathrobes on a luxurious spa getaway. Both scenarios are entirely possible with a lot of love and a little help from your Spafinder Gift Card, and here are of our most-loved Valentine's Day spa experiences to try.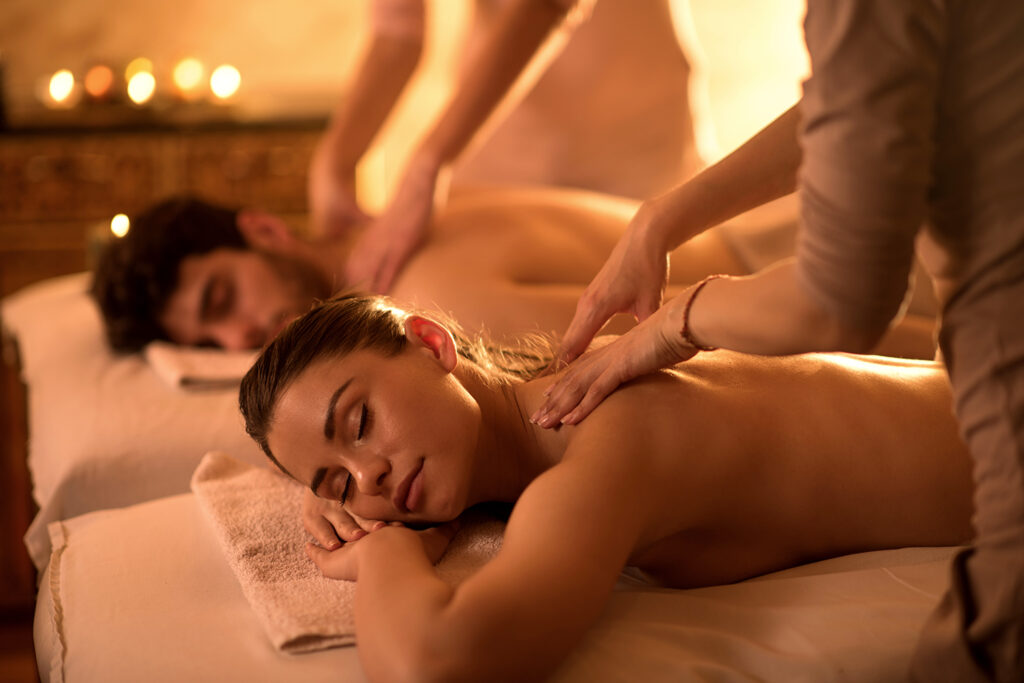 Couple's Massage – A Valentine's Day Classic
You can't beat a couple's massage on Valentine's Day, an experience that's not a cliche, as some may say, but classic. Before you get your workout in that night (wink wink), a joint massage will help to relax your muscles and invigorate the romance for both of you. There are few things more sensual than watching your partner get the pampering they deserve—in fact, we think this will become your favorite date night. A couple's massage also helps to improve physical and mental wellness, switch up your couple's routine, and create a sense of ambiance. Need we go on? Use your Spafinder Gift Card for a Valentine's Day couple's massage, and make togetherness your regular dose of romance!
Hint: If you or your Valentine are a spa newbie, check out our experience and etiquette guides for helpful tips and info.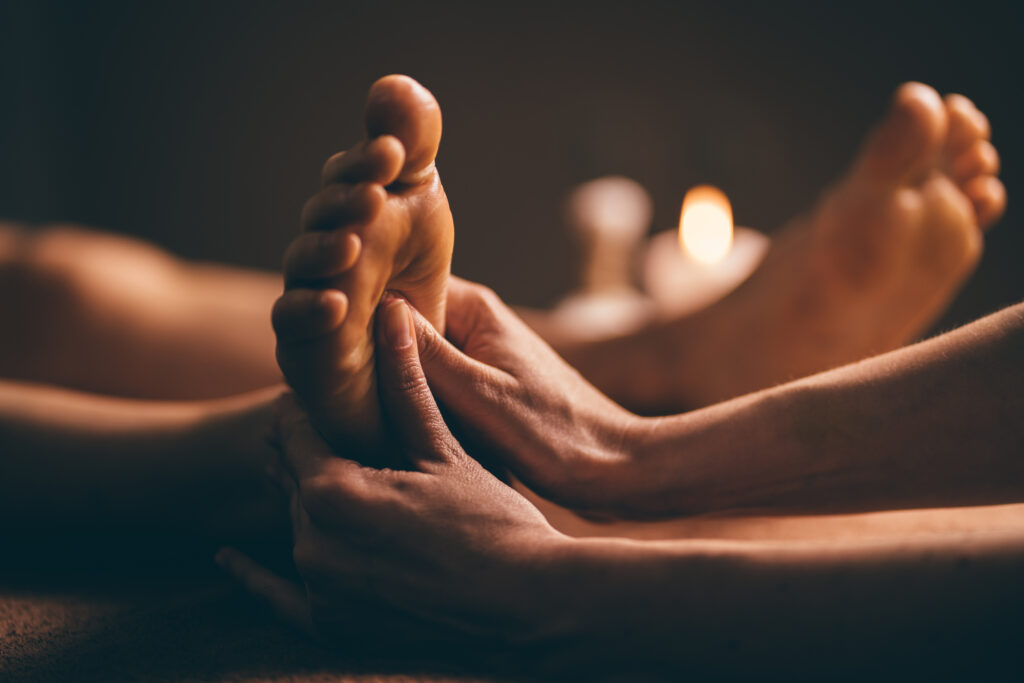 Reflexology
Sometimes the way to your heart is through a foot massage… literally! A Reflexology treatment applies pressure to specific reflex points on the foot, with the belief that this limb is a roadmap to every organ in your body. Seriously, rubbing the heels is said to treat your pelvis and sciatic nerve. The toes your sinuses and brain, And the middle of your foot the stomach, pancreas, and spleen. But for your Valentine's Day treatment, you'll want a foot massage that goes straight to the heart. Ask your technician to target your forefoot, just below the toes, which takes you on a spiritual spa journey to improved heart health.
Hint: Reflexology is a great experience if you, or your Valentine, don't want to be unclothed and prefer to be seated during a spa treatment.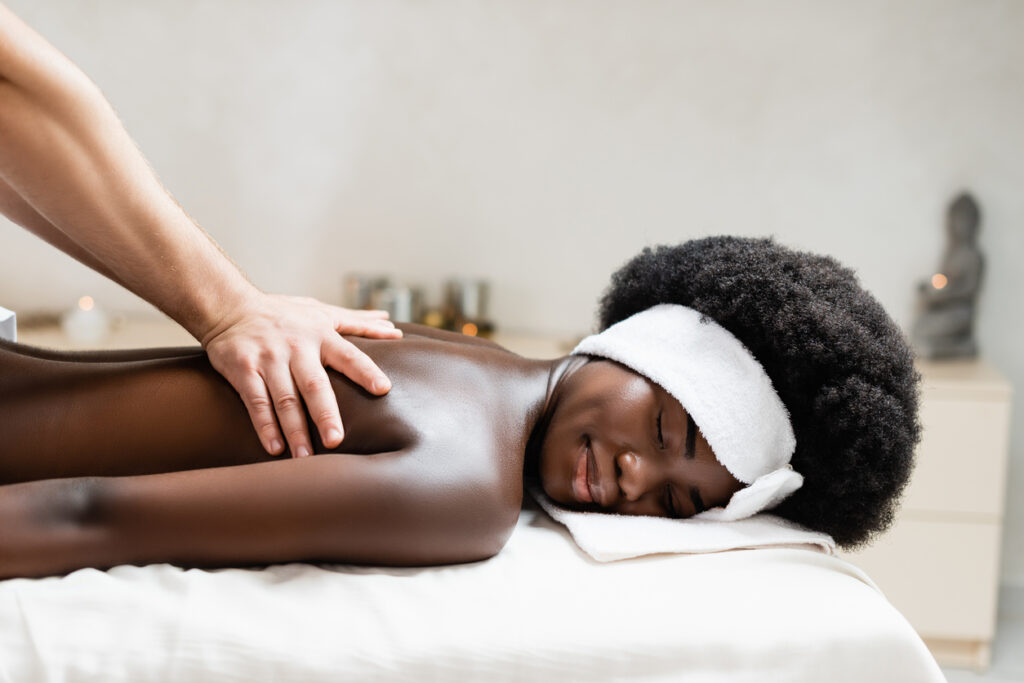 At-home Massage – Stay In This Valentine's Day
We think an at-home massage is the definition of luxury. Picture this: you're dressed in romantic lounge wear and welcome him (or her) into a room transformed with candles, flowers, favorite scents and your special music playing in the background. Then the massage therapists arrive and the romance really begins! You've selected an area where there is room for two massage tables and two therapists. The tables will face the same way so you can be close to your Valentine and still enjoy your massage space. After your therapists leave, you enjoy a glass of champagne or wine and toast your love. We say heavenly.
You can use your Spafinder Gift Card to book an at-home massage with SOOTHE®, the world's largest on-demand network that delivers spa-quality, at home and in office services by expert massage therapists in more than 70 cities around the world. SOOTHE therapists offer a variety of massage services, such as Swedish, deep tissue and couple's massage.
Hint: Be sure to also drink plenty of water after the massage to hydrate your bodies.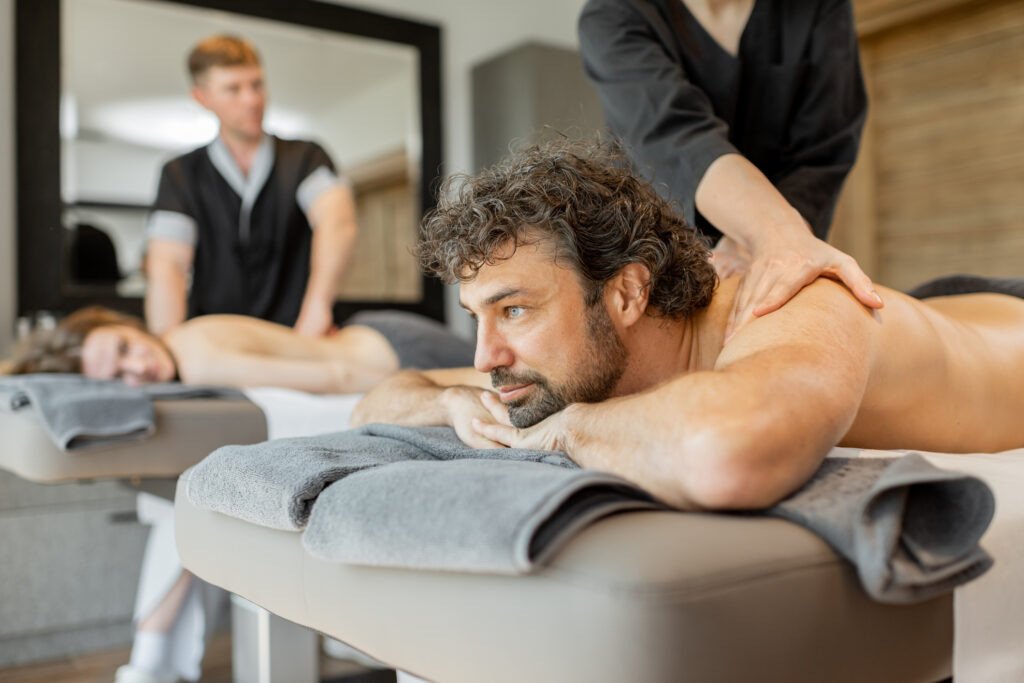 Romantic Getaways
You can't go wrong with a mini getaway for Valentine's Day. Especially when you're heading to some of the best hotel spas in the country. Plus, you won't need to travel more than an hour or less to enter a new world of relaxation with your partner. We're talking about champagne and strawberries in your room before heading to your romantic couple's massage by day and a sensational dinner at the hotel restaurant by night. Doesn't that sound like a dream?
Three of our favorite spa resorts in greater Los Angeles are Spa VEA Newport Beach, A Marriott Resort & Spa, Hyatt Regency Huntington Beach Resort & Spa and Boost Spa at Lido House Hotel, also in Newport Beach. All offer full resort amenities and are the perfect escape for a Valentine's getaway. Whether you live in New York City, Dallas, Miami or points in between, you'll find romantic spa getaways nearby. Just search at Spafinder.com
Hint: Use your Spafinder Gift Card to book your February 14 reservation now, and enjoy the best deals!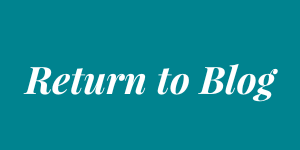 Most recent from Wellness