Top 10 Summer Spa Treatments to Cure Your Beauty Blues
---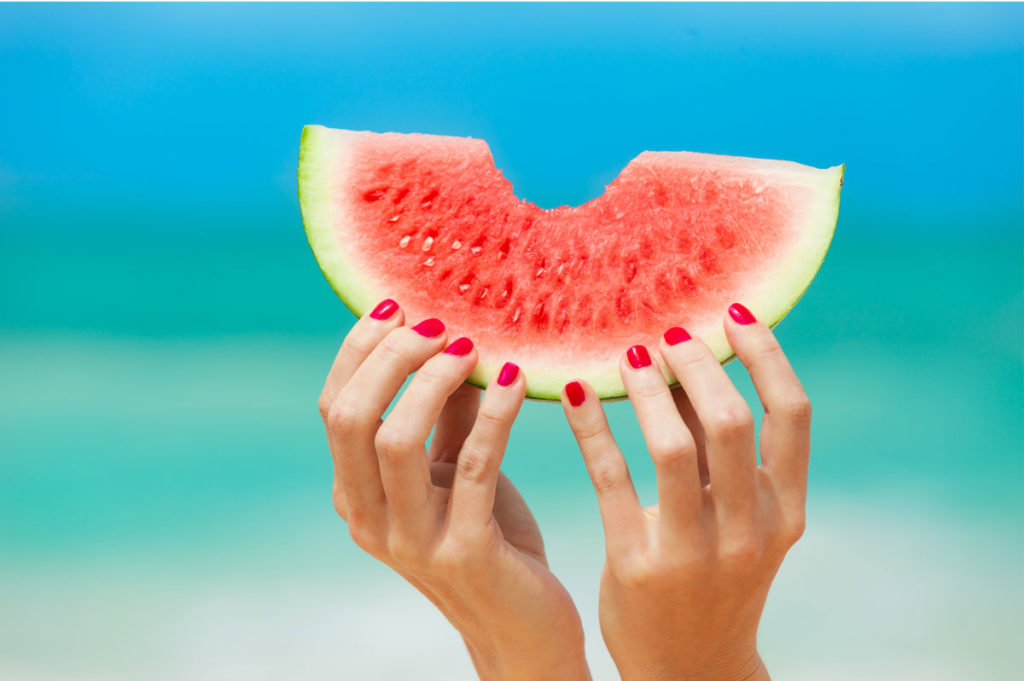 Dry skin? Pesky stubble? Limp hair with little shine? Dimpled thighs? Cure your summer beauty blues with these top 10 summer spa treatments that will restore your glow and make every day more beautiful.
Hydrating Mani-Pedi
It's not just your gorgeous face that needs hydrating during the hot summer months: your tootsies and hands need some love as well. Treat yourself to a mani-pedi makeover starting with an exfoliating sugar scrub, followed by a rejuvenating hand and foot masque, callous removal and a soothing reflexology foot massage. Top it off with a fun polish or go for the natural look with a nail buff and you'll feel like you spent a day at the spa!
Hydrafacials
Hydrafacials are a perfect antidote for dry skin because this soothing and moisturizing facial cleans, exfoliates and hydrates in one efficient treatment. Look for dewy, dreamy skin after just one session.
Oxygen Facials
Oxygen facials, which deliver a stream of oxygen infused with botanical, vitamin, mineral, and nutrient extracts, are a popular treatment for people who want to be red carpet ready quickly. The results?  A smoother, plumper look–and lots of compliments!
Laser Hair Removal
Kiss your miscellaneous hair goodbye. Laser hair removal will disappear hair from all areas. Sign up for a series of laser hair removal treatments and stick to appointments. Most spas recommend six or seven sessions to remove hair thoroughly. Some state the laser hair removal will also tighten your skin in the process. If you don't have time this summer, schedule a wax or sugaring and plan your laser hair removal for later in the year.
Sugaring
There are real benefits in using natural, organic ingredients like lemon juice, honey, sugar and rose water as a wax. Sugaring is popular in the U.S. and Europe, and we think you'll love your softer and hair-free skin.Sugaring is similar to applying a vegetable wax, waiting for it to dry and then rubbing it off.
Threading
By far the least invasive method of facial hair removal, a threader can create lovely brows in about five to seven minutes. Threading is often said to be less painful than waxing or tweezing. Hairs are removed from the root and are less likely to return. Threading is very precise because a threading expert uses a twisted thread to remove a single hair at a time. Popular for centuries, it is an ancient way to remove stray hairs from eyebrows and lip lines.
Waxing
Go bare this summer in a seamless way. Waxes last 4-6 weeks. Hair regrowth defines frequency but waxing is a quick way to rid the body of hair.
Cellulite Reduction
Dimples can be adorable and have their place–but not on your thighs or tush. Thanks to creative medical spa treatments that reduce cellulite. There is still time to modify the appearance of these dimples while it's bathing suit season.
Treatments like Velashape work by tightening the skin. More than one treatment is necessary and it's important to look for an experienced aesthetician.
Cavitation helps kill fat cells by applying heat to different layers of the epidermis. The dead cells are excreted through your lymphatic system for several weeks after.
Cool sculpting freezes and destroys the body's fat cells and tightens skin. Where there is less fat, you will notice less cellulite.
Body Wraps
If you're looking for a summer beauty fix, a wrap could be your answer. Algae and seaweed wraps boost metabolism as well as reduce toxins.  Cellulite wraps reduce the appearance of cellulite. Herbal body wraps heal and detoxify. For body slimming, mud wraps increase circulation and remove toxins. Slimming wraps promote the release of excess fluids and tighten specific areas of the body. While not considered an answer for long-term weight loss, proponents say some wraps can help you lose a few inches before a special event.
Highlighting Hair
Highlights are a great way to achieve natural, sun-kissed-tones and highlights using the Balayage technique are the now look this summer. Check out Spafinder.com to find a colorist that can get this custom, hand-painted look.