Is a Spafinder Gift Card the Right Choice for You?
---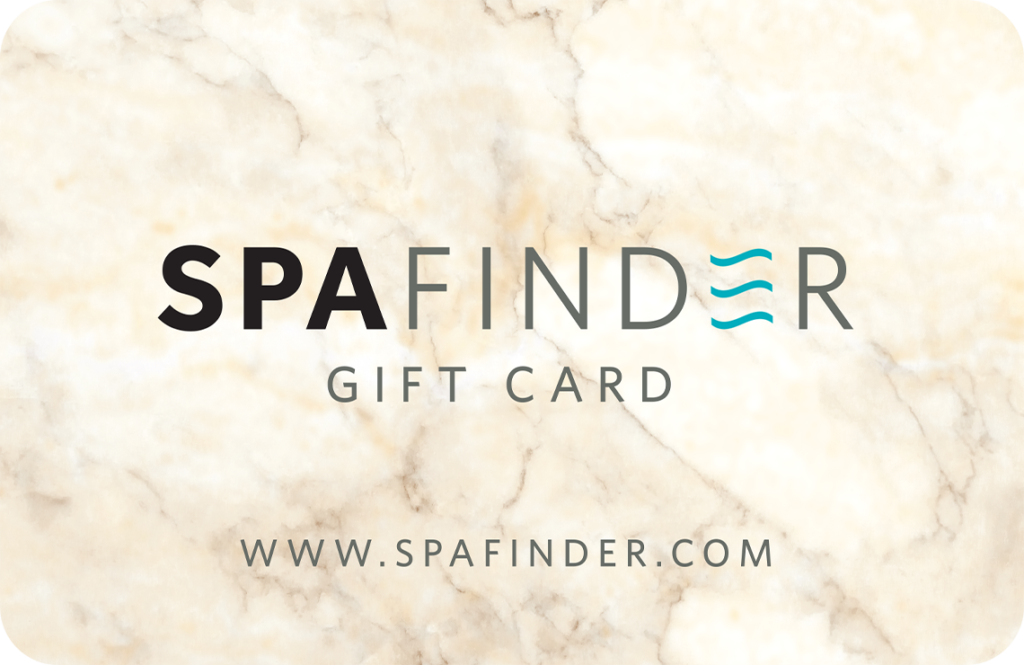 Are you searching the Internet in a blind sweat because you forgot a birthday, anniversary, or the all-important Mother's Day? Do you need a last minute gift that can be sent directly to the recipient's email? Is reading this paragraph stressing you out to the point that you need your very own spa day? Well, for all of these reasons and more, look no further than a Spafinder Gift Card – the only international, universal spa gift certificate on the market.
The Nuts and Bolts of a Spafinder Gift Card
Whether you have received a Spafinder Gift Card or you are considering gifting one, it would be helpful to know what exactly it is. Spafinder Gift Cards are a universal gift card that is accepted at thousands of spas, fitness studios, and even Spafinder's online shop. So you can visit your neighborhood massage hot spot or you can take the Spafinder Gift Card on the road with you and splurge on the wellness destination vacation of your dreams. And you don't need to worry about the spa closing down before you use your gift certificate or not having the treatment you are most interested in. With a Spafinder Gift Card, you can find the right location and the right spa for you. 100% of the time.
Oh, and it is Spafinder not spa finder although either spelling will get you to us, we promise.

How to Purchase a Spafinder Gift Card

Spafinder Gift Cards are available online for purchase and you can either opt to have the gift certificate mailed directly to the lucky person or you can email them a digital copy. The emailed version can be either sent to them immediately (last minute gifters—this one's for you!) or scheduled to be sent on a different date. We also offer group and corporate rates for people looking to purchase a lot of Spafinder Gift Cards for a large scale promotion or employee appreciation gift.

Spafinder Gift Cards can also be purchased in some retail locations such as grocery stores where gift cards are available. The gift cards never expire so you can always keep a few in your gifting closet for those last minute moments when you need a gift. You never know when your son decides to bring a girlfriend to Christmas as a surprise. Or when you are in need of a stellar hostess gift? These Spafinder Gift Cards are a big hit no matter who you are gifting them to.

The perk of the online Spafinder Gift Card shop is you can personalize the gift card to any event. We offer tons of designs created to celebrate birthdays, holidays, weddings, graduations, or even enjoying a wellness break. Just select the design you like and send it off to your loved one. They will be sure to love any option you pick.

Who Wants a Spafinder Gift Card

While Mother's Day still reigns supreme when it comes to spa gift certificates, it's not just hard working moms who appreciate a trip to the spa. The wellness industry is booming as more and more people consider self-care mandatory. The public recognize that wellness isn't a luxury but, in fact, a reason for living.
In fact, in 2019, spas were seeing more of a 50-50 split between men and women attending spas according to the New York Post. And as more schools utilize yoga as a tool to regulate emotions for kids, wellness has been top of mind for just about everyone on your list.
So don't limit yourself to the usual suspects when you are considering gifting a Spafinder gift card. Get creative! Sure, moms, grandmas, wives, and girlfriends will love a Spafinder gift card. But consider it a great option for employee appreciation, school raffles, or even as a groomsman's gift.

How Much to Gift on a Spafinder Gift Card
Spafinder Gift Cards can be purchased in any amount between $25 and $500 with the alternative option of adding multiple gift cards for up to $2,000. And while any amount is appreciated, consider the person you are buying it for and what treatment they might be interested in. A $25 gift card is a great option for someone who wants to splurge on a new product in our Spafinder Wellness Shop or maybe would like to try out a group Pilates class. But for a popular treatment like a massage or facial, $100 is the gold standard.
According to Trip Savvy, price will vary depending on the spa and location but here is the range you can expect

$50 to $75: spa manicure, pedicure, or waxing
$100 to $150: massage, facial, or body treatment
$125 to $150: Specialty massage like a hot stone massage
$200 to $350: Two or more services at most spas
$350 and up: Half-and full-day packages
Resort and wellness spas are more expensive, and luxury urban hotel spas are usually more pricey.
Spafinder Gift Cards can be meant to cover the entire spa treatment or be used to supplement the cost. The choice is up to the receiver.
Been Gifted a Spafinder Gift Card? Here's How to Use It!
Once you have chosen your treatment and spa, let them know at the time of booking that you plan to use a Spafinder gift card. You always want to double check with the spa about using your gift card on the rare occurrence that there's been a recent policy change in regards to your Spafinder gift card. But once you are at your appointment, feel free to use your gift certificate just like cash. If you have a single-use gift card and have a balance on the gift certificate, then the spa can offer you store credit. If you have a multi-use gift card, you can then use the remainder on another treatment at that spa or a different spa location.
As for gratuity, if plan on using your Spafinder Gift Card to tip, be sure to double check with the establishment to make sure that it's allowed. For more information about spa etiquette, read this useful helper guide on our blog.

Spafinder Locations Near Me – How to Find
Spafinder gift cards are universal gift cards that are eligible to be redeemed at thousands of spas all over the world. But that doesn't mean you have to use them to book a fancy wellness vacation. (Although you definitely can!) You can book a spa treatment right in your own backyard. To find Spafinder locations near you, just head to spafinder.com and type in the kind of treatment you are interested in and your zip code. Voila! Local spas that specialize in the treatment you choose and that accept Spafinder Gift Cards will pop up all around you.

You can then narrow the mileage radius to really zero in on what's closest to you. You can rank by star rating and you can filter to find only the spas that are running deals for Spafinder customers.
Pick your spa and make an appointment! It really is that simple.
Destination Spafinder Locations – How to Find

If you are thinking about using your Spafinder Gift Card at a location that is not near you but maybe while on a vacation or to get some self-care in on a business trip, then simply change the location to wherever your headed and book your dream wellness experience.
Here's a tip from us—if you have a stressful trip coming up, go ahead and book that spa treatment. It will give you a something to look forward to and give you a break to separate and recenter yourself before heading back in to the stress.
If you need some help choosing a location, look to our travel guides to help you pick the best spa and locale. Check out these Spafinder location roundups with the best spas in specific towns, the best spas for wedding and bachelorette parties, and the best spas for girlfriend getaways. If you have a spa trip in mind, Spafinder can help you find it.

Not a Spa Person? Not All Spafinder Locations are Spas!
If all the rest and relaxation that goes along with a spa isn't your thing, then rest assured there's other possible Spafinder options for you to use up that gift card. Spafinder Gift Cards are eligible at a variety of fitness studios that specialize in Pilates, creative workouts, or hot yoga. That way you can sweat out your toxins, increase your endorphins and improve your mental health all at once. Whether you are sweating in a sauna or in a cardio boxing workout, Spafinder has you covered.
Create a Spafinder Location In Your Own Home
Depending on where you live, you might not love the spa options available to you. If you don't want to save your Spafinder gift card for a trip, that's ok. Instead decide to make your home a wellness oasis by heading to Spafinder's Wellness Shop.
Check out hundreds of products made by the best wellness companies in the world. We have something for everyone—apparel, aromatherapy, face masks, and more. With low, medium, and high end products, we cater to all wallets and Spafinder Gift Card sizes. Buy for yourself or treat a family member to a night of partying and pampering!
Need help deciding on a product, check out our best of lists skin deep deep dive or clean beauty round up.
For help on how to create a fun spa experience at home, we have these helpful how to's. Learn about how to make a mother daughter spa ritual or any of these wonderful DIY wellness tips.