Bhringraj Oil; DIY Hair Growth
---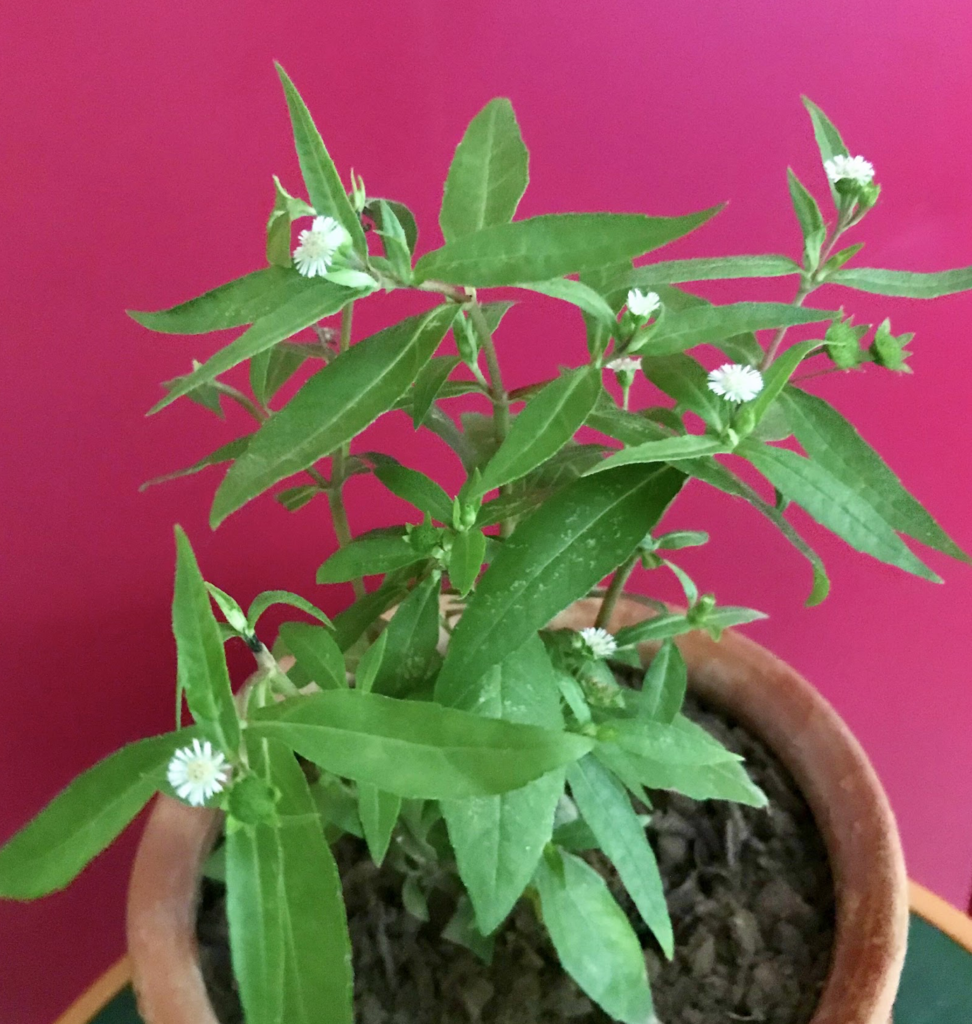 Especially good for hair growth, Bhringraj oil is a leaf that nourishes hair follicles and improves blood circulation at the root of the hair. It is used to nurture hair, combat graying hair and to alleviate dry scalp.
Hair Loss
Hair loss can happen for several reasons, from genetic to stress induced or it can be traced to hormonal issues.
In cases of stress, some cultures recommend this oil as a cooling component to alleviate 'hot headedness'. For hormonal or genetic issues, it is also recommended to take Bhringraj as a supplement. The oil is also a vasodilator which means it opens blood vessels to improve blood flow to the roots.
Dry Scalp Hack
Utilize this oil, wrap your head with a heated towel for 5 minutes and then massage in the oil again. Experience deeper absorption and if desired keep it on overnight.
Application
We turned to dermatologist Dr. Deepali Bhardwaj, who explained bhringraj oil has a high specific gravity which makes it dense. This density simply means it can penetrate the scalp and heals dry scalp.
Some recommend to massage the oil in a circulatory motion for 10 minutes and leave it on for at least an hour.
Pair it with Amalaki and massage it into your scalp. To learn more about amalaki, click here.
DIY At Home Hair Paste
One article recommends creating a paste as below:
To make it on your own,
Blend and heat powdered bhringraj leaves with coconut oil, sesame oil or castor oil and then store.
The oil is dark green in color and has a unique, strong aroma.
Apply it directly to the scalp, leave it in for about 30 minutes then wash off.
For additional recommended remedies for hair health, read below.
Find other great Ayurvedic remedies with Shankara in our Spafinder Wellness Shop. Rich with organic products, skincare, clothing and more, its another great way to use your Spafinder Gift Card.
Spafinder is the perfect gift card for all occasions! New to Spafinder, we now have the Spafinder Wellness Shop so you can visit the spa or bring the spa home with Spafinder.