Why Thanksgiving Is Our Favorite Holiday
---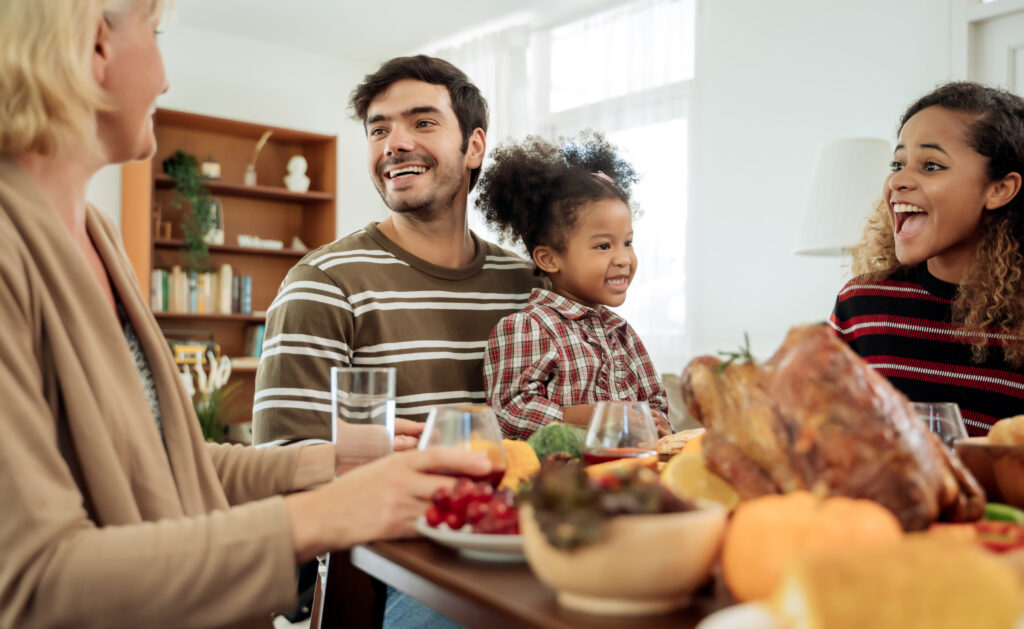 There are many reasons why Thanksgiving is one of Spafinder's favorite holidays. It's a time of great food, grand traditions, and giving back to both your loved ones and those you don't even know. What's not to love about that? Everybody has their own way of doing Turkey Day, and we appreciate them all. Some get together with their extended family for a ten-course dinner, others hang out at home with their spouse or squad, and then there are the solo artists who spend the day at the spa to simply celebrate themselves. Every last scenario sounds incredible to us, but there are a few things that any Thanksgiving celebration needs. They're easily attainable and help you have your best holiday yet. So don't forget the following while planning your Thanksgiving festivities!
Companionship
At the end of the day, Thanksgiving is one of the best family holidays ever. We're encouraged to gather around those we love for great conversations and second portions of potatoes and stuffing, and we're here for it. Try and make a tradition out of watching the football game or an early holiday film with your favorite people. It's something that you'll hold dear long after Thanksgiving 2022!
While Friendsgiving and extended family gatherings are great and all, did you know that you can also have companionship all on your own? Planning a solo day this November is a super underrated activity, and you can keep yourself company with the best "treat yourself' moments ever. Want to bake a pumpkin pie, paint your nails in fall colors, or go to the spa for a massage? Or maybe even all three? Go for it. Learning to find companionship in yourself is one of the best life skills ever, and you can indulge in pumpkin recipes and get pampered with your Spafinder Gift Card while doing it!
Great food
This section of our holiday roundup needs no introduction, as food is the central focus of any Thanksgiving event! Prepare to indulge in all the great-tasting and guilt-free eats you can imagine. We're thinking classics like turkey and stuffing to side dishes like macaroni and cheese, cranberry sauce, and casseroles. Whether you're here to cook or simply enjoy, Spafinder will help you every step of the way. We have the best pumpkin recipes for autumn, tips for healthy holiday eating, and even Thanksgiving hangover cures to help your stomach this season!
Gratitude
Saying "thank you" is always on trend, especially in November! The gratitude angle is right there in the name, and you should never forget to list off all the things you're thankful for on Thanksgiving. We're talking internally, on paper (gratitude journals, anyone?), and out loud to remind your favorite people just how much you appreciate them. Even if you think they already know…it's always okay to tell them! Other things to be grateful for can include work, health, and your beautiful house with adorable Thanksgiving decor and pumpkin pies. Need we go on?
Relaxation
As much as we love Thanksgiving and the holiday season as a whole, there's no denying that it can be a bit stressful. As you cook for over a dozen people and shop for the best gifts, don't forget to take care of yourself! Don't allow too many cooks in the kitchen, literally, and give yourself a break between recipes to relax with the family. Seriously, even a 10-minute chat or football game break can help. And we're not saying that you should hit up the spa earlier in the day before Thanksgiving dinner for a facial or massage, but we're not not saying it either. This will relax your muscles and more for the evening ahead, and even give your skin a gorgeous glow for family photos!