Prenatal Massage: Still Time for Me Time!
Published: Tuesday, June 8th 2010
in Mindset
---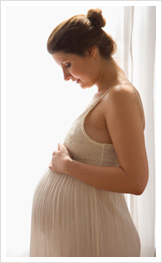 Expecting moms are restricted when it comes to so many things that those not-with-child take for granted.  From giving up sushi and cocktails, there are some things that moms-to-be just have to forego, but spa days are definitely don't have to be one of them.
There are many treatments that are safe for pregnant women, including manicures, pedicures and facials.  But perhaps the most relaxing spa treatment for pregnant women is the prenatal massage, which will relieve back pain and other discomforts caused by pregnancy.
Prenatal massages are conducted as the mother-to-be lies on her side, supported by pillows, so as to put no pressure on the belly.  Prenatal massage is the perfect way to let go of some of the stress caused by impending mommy-dom and the changes happening to the body.  Prenatal massage can improve mood and help with sleeplessness.  Learn more about prenatal massage and other mom-centric spa treatments, like postnatal massage or mommy-baby massage with Spafinder's massage guide and by talking to your doctor.
Ever gotten a prenatal massage?  Share your comments!