3 Gifts to Dress Up Grads for Their Special Day
---
A cap and gown looks even better with a side of grad-friendly beauty treatments! You see… graduation is a major deal under any circumstances, but the grads of 2021 deserve something extra special after the year they've endured. Between all the exam stress, Zoom calls, and pandemic-friendly study groups, they've definitely earned a good blowout. Or even a facial and massage, for those hoping to get a head start on glowing summer skin. Your favorite grads have been collecting top marks all year, and you'll get an A+ in the gift category with these unique and coveted gifts.
Gift a Grad a Facial
Facials are the ideal mix of skincare and self-care, delivering a naturally radiant glow as your esthetician deeply kneads and massages the skin to perfection. It's the ideal way for grads to calm the nerves and achieve a flawless complexion in the days before the ceremony, and there are many techniques to try. You can always do the "Which Facial is Right For Your Skin?"quiz to determine your gift of choice, but we also have a few options to guarantee that you're always in good hands:
Women: From a simple cleanse or acne facial to microdermabrasion that will leave the skin feeling soft and youthful, these treatments will leave girls feeling glowing and gorgeous on graduation day.
Men: The boys deserve to feel beautiful, too! Men's facials utilize more lotions, hot towels, and strong scents that cater to their thicker skin (25%, to be precise) and deliver premium results.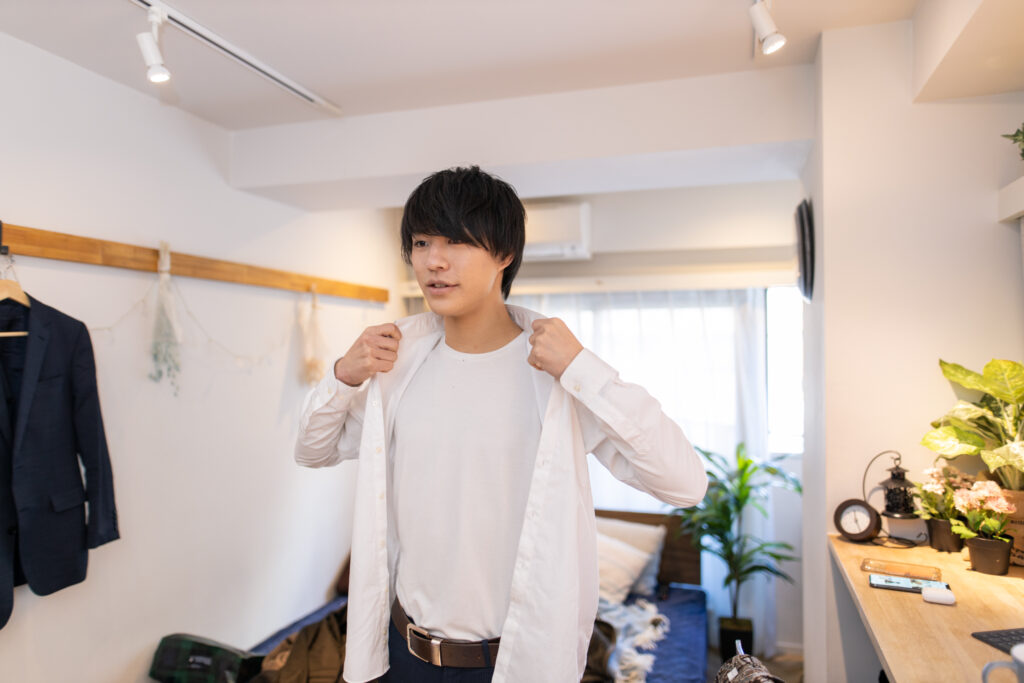 Gift Them a Massage
After all the late-night study sessions, your favorite student deserves a bit of "me time" that relaxes the skin and soul, and there's no better way to gift a grad than with a massage. These custom techniques are designed to target the deepest layers of muscle within the body, helping to release tension and leave the body feeling stress-free in more ways than one. Isn't ultimate relaxation the goal before graduation day, after all?
If you're torn on which massage to gift your favorite grad, you can't go wrong with the classics. A deep tissue massage goes far below the surface of your skin to heal knots that you didn't even know you had, while a Swedish massage reduces stress and detoxes before the big day. There are many other massage techniques to choose from, and you can also have your grad take our quiz to determine the best treatment for them.
Don't Forget About Hair
The graduation cap looks even better when accompanied by a gorgeous blowout… and a good haircut and styling can be the best gift to your graduate. From a simple trim to a touch of blonde highlights, these mane essentials are ideal for those who wish to make a statement with their graduation day photos. And don't think that it's just for women, either… as men's grooming is a top-rated trend that will score big points with the boys in your life.
If you're not interested in altering the strands, per se, a blowout is the best way to stand out on graduation day. Not only will a style and blow dry lock in curls for hours, it keeps the frizz and flyaways away even in the worst weather. Drizzle or humid weather as you're waiting to collect your diploma? No problem. Just give the gift of blowouts for luxurious, long-lasting glam that your grad will love.
You can gift facials, massage treatments, hair services and more with a Spafinder Gift Card. Plus, grads can use their gift card to buy beauty products in the Spafinder Shop — great brands like Circadia, Jurlique, Sothys, Skin Regimen, Kerstin Florian, SpaRitual, Pure Fiji, Comfort Zone and more!
Have an occasion to celebrate? Gift Spafinder Gift Cards.