Spa — the Ultimate Experiential Thank You
---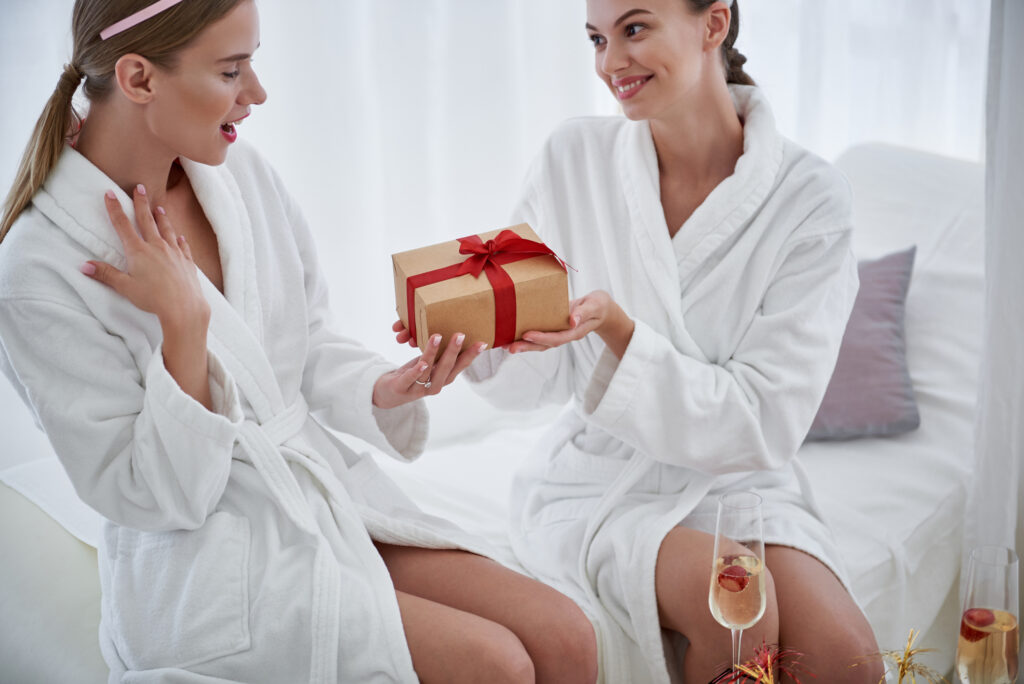 We all know that one person who's just super hard to shop for around the holidays. Hint: they already have everything or are just on the pickier side. Sigh. It's an annoying but totally avoidable problem, as you can impress even the most complicated giftees with a Spafinder Gift Card. Even if they think they don't "need it," everybody deserves a little self-care. Seriously, everybody. Saying "thank you" is on trend, remember? And this versatile present is perfect for everything from at-home spa essentials to easy getaways to gorgeous spa days. And we can't wait to see your mom, best friend or husband's face light up when they find out that you've cracked the impossible gifting code. Here are the best things that a Spafinder Gift Card can be used for… this season and beyond!
Take-home tools and products
Since your loved one is super hard to shop for, let them pick out their own spa and wellness products from the Spafinder store! From face masks and moisturizers to bath bombs and at-home pedicure essentials, we have everything you could ever need to bring the spa right into your living room. Sure, it's a little past Halloween, but it's never too late to get a scary good complexion with the best pumpkin skincare products in the Spafinder store. You could also rejuvenate your look by going skin deep with transformative tools like a Gua Sha sculptor and youth-inducing serum, both of which will be your best friend during cold winter days. The options are endless with these beauty and wellness essentials, all of which are right at your fingertips with a Spafinder gift card!
Spa days
You can't go wrong with a good spa day, as it's the classic way to unwind and glow both inside and out. Treatments like a Swedish massage or Reflexology technique treat your muscles with kindness and help you feel good as new, while the best facials can transform your skin. Especially during the colder months! Fall through winter brings dropping temperatures that can strip moisture from your skin, which leads to dullness and dryness. (Not the best way to spend the holidays.) However, a hydro facial or another type of hydrating treatment will take your skin to a new level of radiance, and all it takes is a Spafinder Gift Card! When your hard-to-gift friend uses it for a spa day or treatment, we know that they'll be booking their monthly massages in no time. And yelling thank you from the rooftops!
Seasonal getaways – the ultimate thank you
The best part of the holidays is at home with your family… or is it? Don't get us wrong, we love a night singing Christmas carols around the fireplace, but sometimes you're in the mood to get away. And you can easily book your family or girl's getaway with a Spafinder Gift Card! Taking a trip before or after Christmas festivities can help you blow off some steam and get out of the cold for a bit, and we love that for you.
For instance, the Hyatt Regency Huntington Beach makes the perfect trip for those who want sand, sun, and spa days in the middle of winter, as it's based in the always-warm Orange County, CA. You can also head to Scottsdale, AZ, for a trip to Sanctuary Camelback, a wellness retreat that lets you sip wine and chill by the pool before heading back to the spa for your daily massage. The gift of relaxation is priceless for your picky friends, and taking them with you on an out-of-town spa getaway is the ultimate way to say thank you!