Holiday Beauty Hacks for a Stress-Free Season
---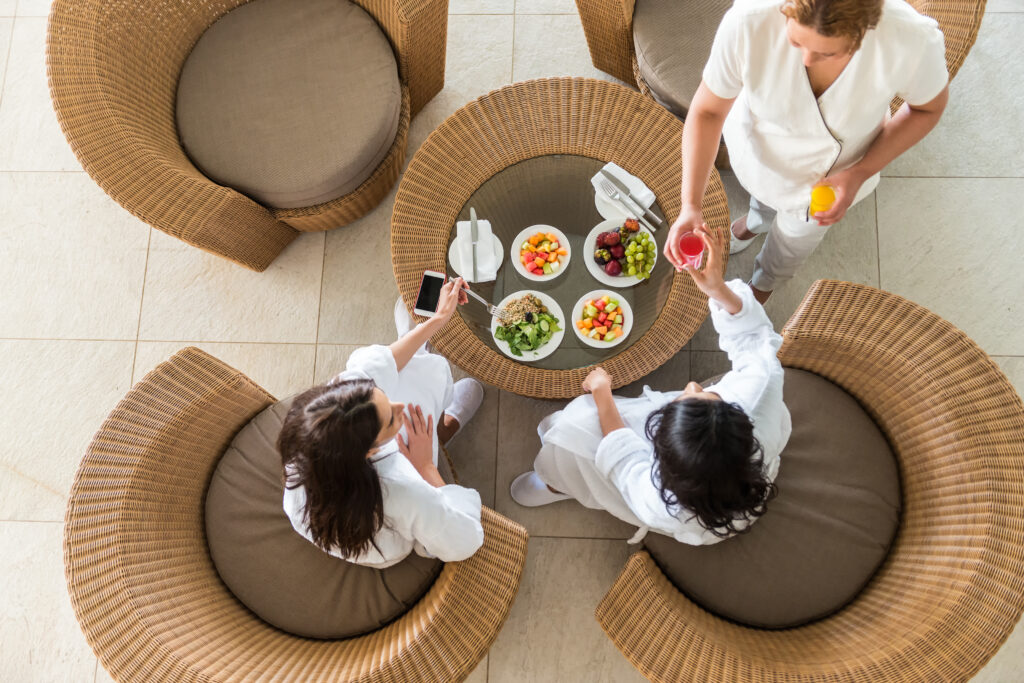 Next to your high school reunion, holidays may be the event that leaves you stressed about looking your best. There are gatherings to attend, friends coming in from out of town and relatives you haven't seen in quite some time. That means looking good suddenly goes straight to the top of the holiday priority list. (We think it's right up there with tree decorating and figuring out what to gift your mother-in-law.) But never fear, no bah-humbugs here: We gift you a quick guide of useful holiday beauty hacks for this special season.
Microneedling
Microneedling sounds a bit frightening (fine, tiny needles puncture the skin in an effort to build up collagen). But it makes our skin look brighter, smoother and more youthful, so we are a fan.
Select one of the many microneedling tools on the market, like the BeautyBio GloPRO® Microneedling Regeneration Tool, sold at Sephora. Or better yet, book an appointment with your dermatologist or aesthetician. Microneedling works for all skin types and tones, plus, the downtime isn't too significant.
Botox
Say bye-bye to fine and even severe lines and wrinkles and hello to your holiday fetes. Botox is a quick procedure, not overly painful (though not pain free) and helps diminish the appearance of frown lines, forehead lines and crow's feet.
Just know Botox results take about 24 to 48 hours to notice. So, schedule your injectable session in advance. And remember, medi-spas and dermatology offices get swamped this time of year. Find Botox near you.
Nailcare
It's a fact: A manicure polishes off your look. You'll never look more put together than with the finishing touch of good nails. Treat yourself to 40 minutes of me-time and book that Christmas manicure, stat.
Microblading
Nothing frames your face better than a fabulous, full set of eyebrows. The semi-permanent brow makeup known as microblading can be pricey (ranging from $150 to $700+), but gives a natural look.
Book early if you can—your brow color gets lighter within two weeks post-treatment, and it takes four to six weeks for the true, final result. You'll need a touch-up session then, too.
Lash Extensions
Perk up your peepers even if you've barely been catching enough winks, courtesy of all your holiday party invites. Social butterfly, invest in some lash extensions and you'll look more rested than Sleeping Beauty when she finally opened her eyes.
Hair Extensions
Have a gorgeous mane? Lucky you! For those who could use a little extra help (aka most of us!), hair extensions are one of our favorite holiday beauty hacks, as they add volume and length.
There are more choices than ever to give you the look of natural, healthy-looking tresses. Here are a few:
Semi-permanent: Options like tape-in extensions can last for about two months.
Permanent: Micro rings and micro bonds can keep your mane lush and long for months on end.
Temporary: Clip-ins are great if you want to change up your look for a night or special event—say a holiday party?
Start your holiday beauty planning by finding spas, medi-spas and salons near you.
For more holiday survival guides:
The Skinny on Holiday Weight Gain
Holiday Drinking: Keeping It Healthy(ish)