Top Five New Year's Resolutions Hacks for 2020
---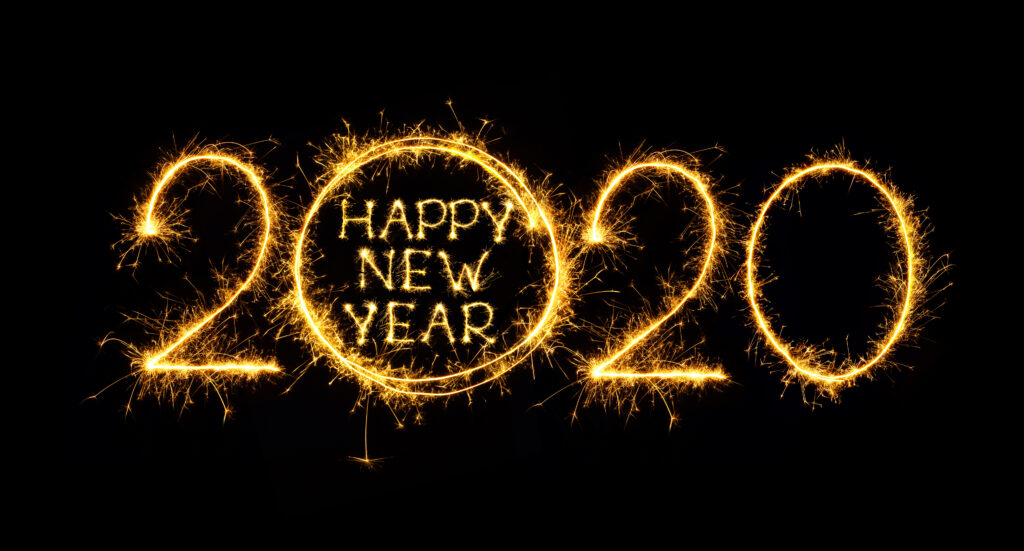 It's the time of year when we start thinking about New Year's resolutions – and feeling guilty about the ones we cast aside last year. (You know the drill: lose weight, work out more, learn to meditate.) But rather than a must-do chore, resolutions can be a rewarding experience that make our lives better every day. The secret? Be realistic, do some research, trust yourself and read our hacks for successful New Year's resolutions.
Lose Weight and Eat Healthier
According to Inc. magazine, dieting or eating healthier topped New Year's resolution lists in 2019. (Seventy one percent said dieting/eating healthier and 54 percent of respondents picked losing weight.) However, according to Inc., while about 60 percent of us make New Year's resolutions, only about eight percent are successful in achieving them. That's a lot of broken promises to ourselves.
We think a little homework and a healthy dose of reality are key to successful New Year's resolutions. Think about your eating habits: are you a must-have meat person or are fruits and veggies your faves? For guidance, check out Spafinder's Skinny on 7 Different Diet Types or learn more about low-carb, moderate-protein, high-fat Keto diets. In addition, the right coach or class can help you meet your weight loss goals. Find classes near you.
Get Fit
Exercising more is also at the top of New Year's resolution for many people (Inc. says 65 percent.) Again, if you want to get fit (or fitter) put yourself first and think about the type of exercise you really like. Yoga may be the rage but swimming or Pilates might be your thing. Plus, just making a commitment to walk every day can be life (and fitness) changing. The bottom line: if you don't like your workout you won't stick to it. That makes sense, right? Check out Spafinder's fitness guide.
Learn to Meditate
We haven't seen learning to meditate at the top of New Years' resolutions lists but we think meditation can help people achieve many of their top resolutions. (Think quitting smoking, finding a new job, drinking less alcohol, being less stressed.) There are many types of meditation but they all focus on helping people create a calm, clear mind. Meditation is also an excellent way to manage our response to everyday stress. If you're interested in learning to meditate, read up on the different types that are available in your area. For example, this article explains how meditation can help manage anger and anxiety.
Good to know: Many community centers and libraries also offer low-or-no-cost meditation classes.
Take That (Healthy) Trip
Lots of people put traveling more on their New Year's resolutions lists. After all, travel is a wonderful way to experience new cultures and meet new people. And let's face it, sometimes we all need to get away from the everyday. We suggest putting a new spin on your travel goals by combining your trip with another resolution. Looking to get fit? Take a wellness getaway at a spa like BodyHoliday Santa Lucia, which is famous for outdoor fitness programs. Or explore Spafinder's top resort and hotel spas. 
Keep It Positive
Last but not least, our favorite New Year's resolution hack is to keep it upbeat. Rather than focusing on what you didn't accomplish last year, congratulate yourself on all the things you made happen. And instead of just thinking about removing things from your daily routine, think about what you can add. This year could be the time to start spending more time in-person time with friends. We think that could be the best resolution hack of all.
Help a loved one kick off a New Year's resolution with a Spafinder gift card.