2021 Spa Summer Cocktail Roundup
---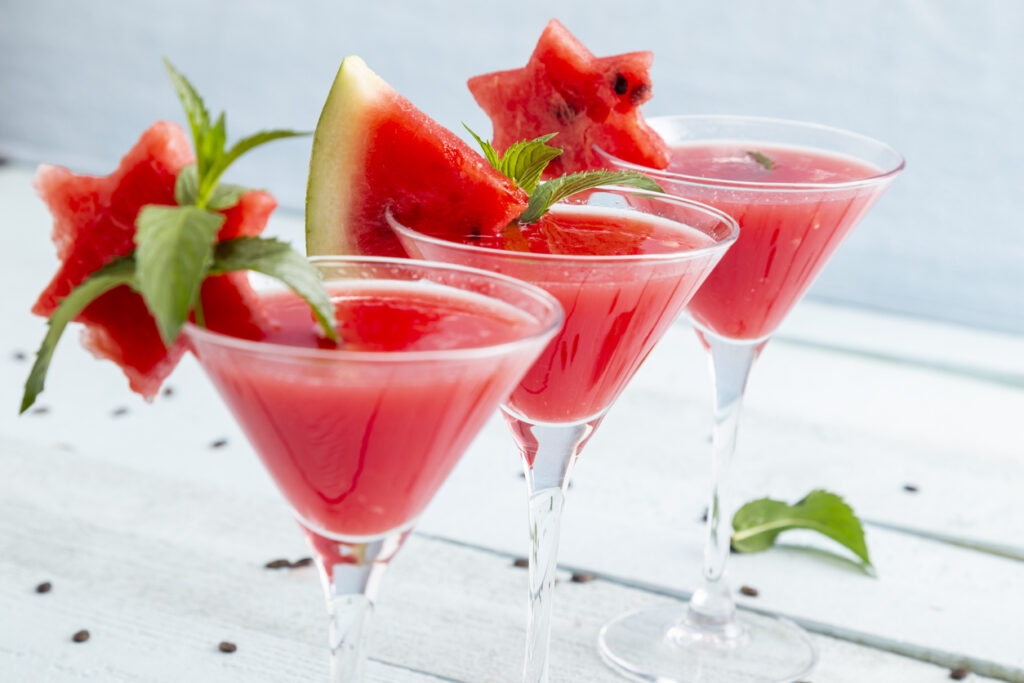 Summer may be winding down, but there's still time to make a splash this season. And we're not just talking about a day at the beach or pool, either. Here are a few of our favorite and delicious cocktail recipes that were simply made for summer. You know the type—rosé snow cones to beat the heat, lemon drop martinis that make pool time sexier, or a watermelon martini that's fruity and fresh. These seasonal drinks make the warmer days that much more fun, and we've had a blast providing the best recipes for summer cocktails throughout the past few months. That's why we've decided to put together this summer drink roundup and give you all the best resources to create them over these last few weeks of summer! Discover your new favorites below:
You can't go wrong with this rosé roundup, which provides various ways to utilize summer's favorite pink wine. It's not a cliche, it's a classic… as shown by these refreshing recipes that will be a hit at your "end of summer" parties. Rosé Grapefruit Mimosa is an innovative take on a brunch essential. While Campari Spritz and Rosé Wine Granita are ultra-relaxing to sip as you receive an outdoor massage or between takes while playing tennis with your girls. Check out these summer cocktail recipes and get ready to play with Rosé!
The only thing better than a firework show with your best friends on July 4th? A few delicious summer cocktails to go with it. That's why Spafinder rounded up the most fruity and fresh drinks for your backyard bash in summer 2021. Some of them are a bit more traditional, like the Vodka Cranberry Cocktail or Lemon Drop Martini. However, you can also get a bit more creative with the Basil Gimlet! (BTW, basil isn't just an herb that belongs on the steak you grill in the backyard. It also fits right into your drink for a gorgeous green hue and tangy flavor.) Pair it with Grey Goose vodka to create a Basil Gimlet for your end-of-summer party, and prepare for the next Fourth of July bash!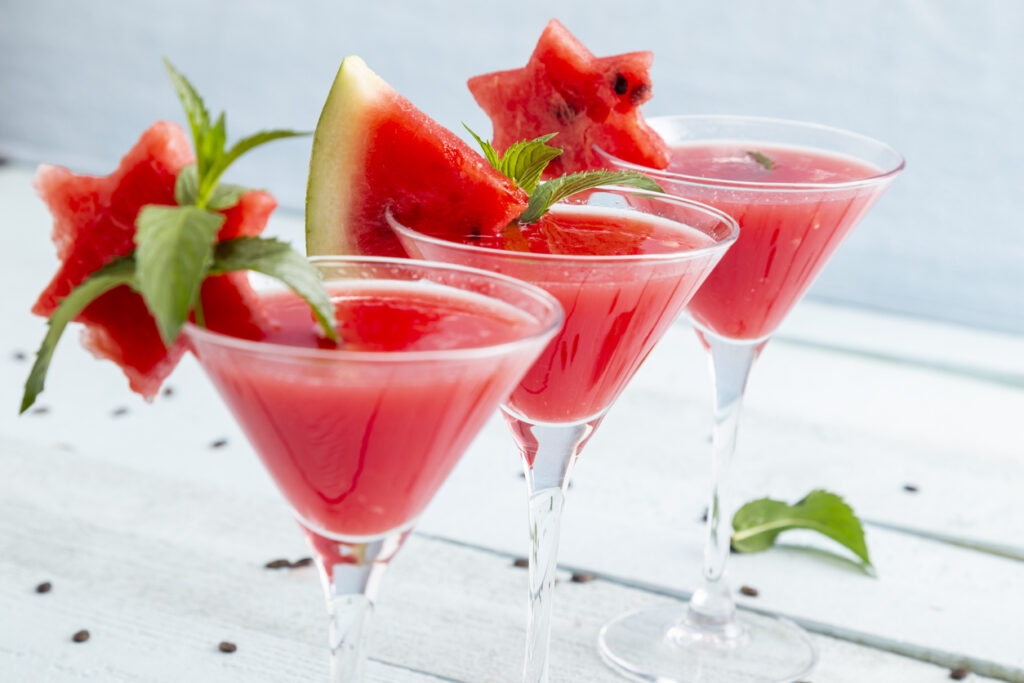 We're not quite finished talking about the Fourth of July, as this holiday brings the most delicious food and drink recipes that help you beat the summer heat. The above post from Spafinder doesn't just feature the best ways to incorporate fruit into your dishes, such as a watermelon or strawberry salad, it also lets you have your watermelon and drink it too. Yes, we're talking about a watermelon martini – the perfect summer cocktail. This drink is every bit as hydrating as it sounds, and looks adorable on any party table… especially when you cut the watermelon into a cute shape and use it as a glass garnish!
Did you know that August was Wellness Month? This isn't just a celebration of your body and how to keep it healthy in a physical, mental, and spiritual sense. It's also an excuse to whip up nutritious and delicious recipes that are ideal for summer. Do grilled pork and onion tacos sound yummy? They are. And don't even get us started on sweet treats like chocolate-covered bacon and berry cobbler. It doesn't need to be summer to start cooking these recipes, either… so feel free to try them throughout the year!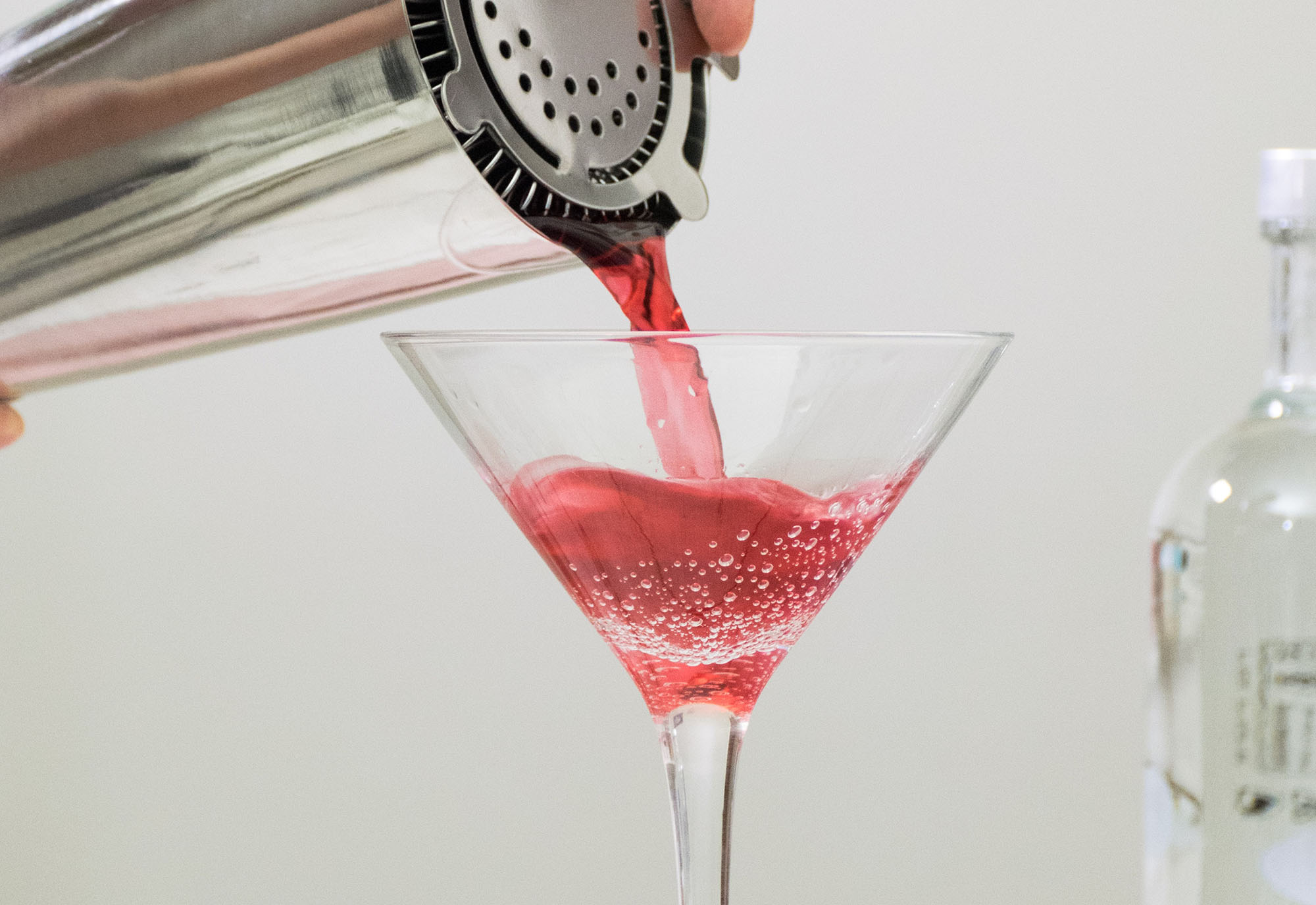 Are you aware of the summer-ready, sensational drink that is a spritzer? If not, it's about to become a game-changer in your seasonal beverage lineup. It's simply a refreshing liquid that's made with your favorite liquor and your favorite soda… often garnished with fruit for a cute look that's perfect for an outdoor soiree or bridal party. Try the Campari Spritz or Strawberry Mint Spritzer for a bit of poolside refreshment before summer ends!
Need a gift for a special occasion or just to say Thank You? Spafinder is the answer.